Eyalmarkus
almost 6 years ago
1 response
How may i purchase takayama- hokuriku pass ?
Thank you
Eyal markus
16628 posts
5718 likes
almost 6 years ago
Hi there,
Please note that we do not sell or support the Hokuriku Pass over here at jrpass.com
You may purchase it directly one of resell agencies world wide.
See link below for more information:
http://touristpass.jp/en/takayama_hokuriku/
---
Looking for more information? Search the forum
Instant Quote
Starting from $279.00 for 7 days of unlimited Japan Rail travel
Can't find the answer?
Learn from over 14891 questions about the Japan Rail Pass, or ask our Japan Rail travel experts
Ask Question
---
Get pocket Wifi in Japan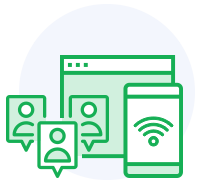 Get inspired for your visit to Japan by following us on Instagram and don't forget your own shots once you are there.