smhaun
almost 11 years ago
4 responses
Can I get directly to the Shinagawa station on the NEX from Narita airport without transferring lines?
1950 posts
1603 likes
almost 11 years ago
Hi there!
Yes, the N'EX does travel directly to Shinagawa. Check at Narita for information on which N'EX to board. In the meantime, here's a sample itinerary for you.
Hope this helps!
---
Looking for more information? Search the forum
Instant Quote
Starting from $236.00 for 7 days of unlimited Japan Rail travel
Can't find the answer?
Learn from over 15386 questions about the Japan Rail Pass, or ask our Japan Rail travel experts
Ask Question
---
Get pocket Wifi in Japan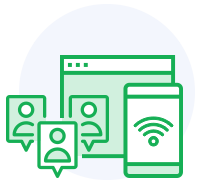 Get inspired for your visit to Japan by following us on Instagram and don't forget your own shots once you are there.