cguan17
over 11 years ago
1 response
I ordered a pass today, and I need it in two days? What if it doesn't arrive on time?
1950 posts
1648 likes
over 11 years ago
Hi there,
While we cannot guarantee delivery speeds once orders have left our offices, our delivery partner Fedex does have an excellent service to the US and is usually extremely efficient. You should expect to receive your rail pass during Thursday morning.
Please note that Fedex will require a signature on delivery so please ensure someone is available to receive your pass.
If your pass does not arrive in time for your departure, please contact [email protected] where we will be able to offer you several options including refunding your order or re-routing it to your next destination.
I hope this helps!
---
Looking for more information? Search the forum
Select Category
Instant Quote
Starting from $345.00 for 7 days of unlimited Japan Rail travel
Can't find the answer?
Learn from over 16804 questions about the Japan Rail Pass, or ask our Japan Rail travel experts
Ask Question
---
Get pocket Wifi in Japan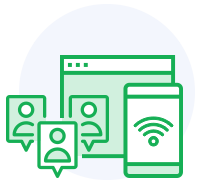 Get inspired for your visit to Japan by following us on Instagram and don't forget your own shots once you are there.