Intro to Wakura Onsen
Wakura Onsen (和倉温泉) is a hot spring resort town, just north of Kanazawa and on the edge of Nanao Bay. Wakura Onsen well known within Japan as an upscale and luxurious place to relax and unwind. Yet, remains easily accessible and makes for a perfect 1-2 night stay over.
Records of Wakura Onsen go back more than 1,200years, making it one of the oldest known Onsen in Japan. Originally discovered by local fisherman who noticed a fallen White Heron bath its wing a warm water pool to find relief. It was during the Meji period and the introduction of the railway that Wakura Onsen started to be fully developed.
Today Wakura onsen has a wide range of ryokans where travelers can stay the night, enjoy a natural hot spring and experience the world renowned full board Japanese cuisine. Often served as Kaiseki dinner. During the day its possible the beautiful nature around Nanao Bay and enjoy the unique scenery of the surrounding area of the Noto peninsula.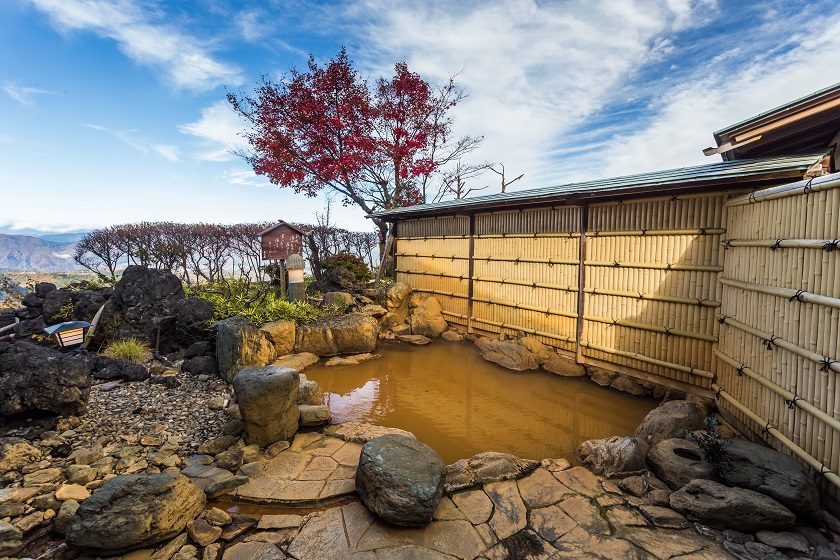 What to do at Wakura Onsen
Stay the night at one of the Ryokan for the full Japanese hospitality experience.
This is the reason to come to Wakura Onsen, the ryokans here are among the best in Japan and will give long-lasting font memories. A stay at a Ryokan is fully orchestrated from arrival afternoon until departure the following morning. Upon arrival expect a warm welcome and tour of the facilities, after enjoy a Japanese tea ceremony, often served with local sweats or Japanese pancakes. Then get ready to enjoy the onsen. Depending on the property, different kinds of bath are available, including private baths.
At dinner time, make your way to the restaurant for a super delicious Japanese meal. The chef will use a variety of local ingredients, from both sea and land and present you with a beautifully arranged set of dishes: Welcome to the kaiseki experience! If you enjoy a bit of alcohol, then be sure to try the range of local Sake (rice wine), or locally brewed beer.
After dinner enjoy live entertainment, see a traditional dance, head to a theatre, sing karaoke or hit the bar. The best thing is, many of the larger Ryokan have this all under one roof. Once you are done, go for another round of relaxing onsen before you retire to your Japanese style room.
Then the following morning start your day with yet one more visit to the Onsen bath, and continue on the breakfast. After take your time to check out for onwards travel or take the day to explore the area.
Visit the local 150-year old tea house
Visit Matsuno Midori and take part in their Japanese tea ceremony, or simply sit down with a good cup of Japanese green tea and enjoy the bay view. It's a tranquil and relaxing experience and a great way to start your visit to Wakura Onsen.
Be inspired by local lacquerware
In the same building as the Midori tea house is the Kado Isaburo Museum, that exhibits lacquerware by local artist Kado Isaburo. It's an interesting mix of historical style lacquerware with a modern twist.
Explore the Nanao Bay
The surrounding area of Wakura Onsen has a lot of natural beauty and a relaxed atmosphere about it. There's a model course that will take you around Nanao bay, crossing different bridges with stunning panoramic views along the way of the local coast line. The full route around Nanao lake is about 40 km and can is a nice bicycle trip, rental bicycles are available at different locations for as little as 500yen per day. In addition to the great views, different points of interest are along the way.
Where to stay at Wakura Onsen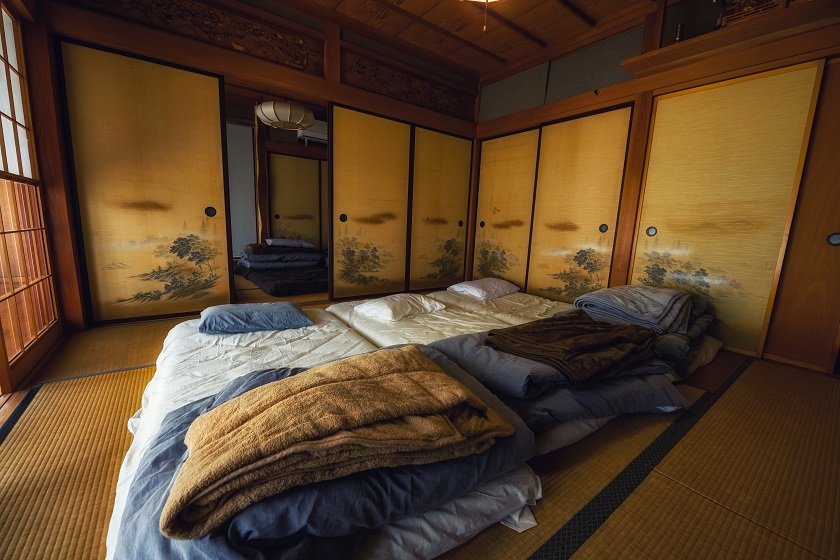 There are over 50 ryokans and hotels in the near vicinity of Wakura Onsen, with a wide range of budgets available. The most famous and largest Ryokan is called Kagaya that ranks among the best Ryokan nationwide and is well respected for its service and great food.
A quick list of Ryokan to look out for include: Kinpaso, Daikanso, Biwanso, Kaibo, Juen and Notoraku. Prices start at about ¥5.000 for a basic room. For a full pension prices start at about ¥10.000 and for the more luxurious options pricing start at about ¥20.000 per night.
How to get to Wakura Onsen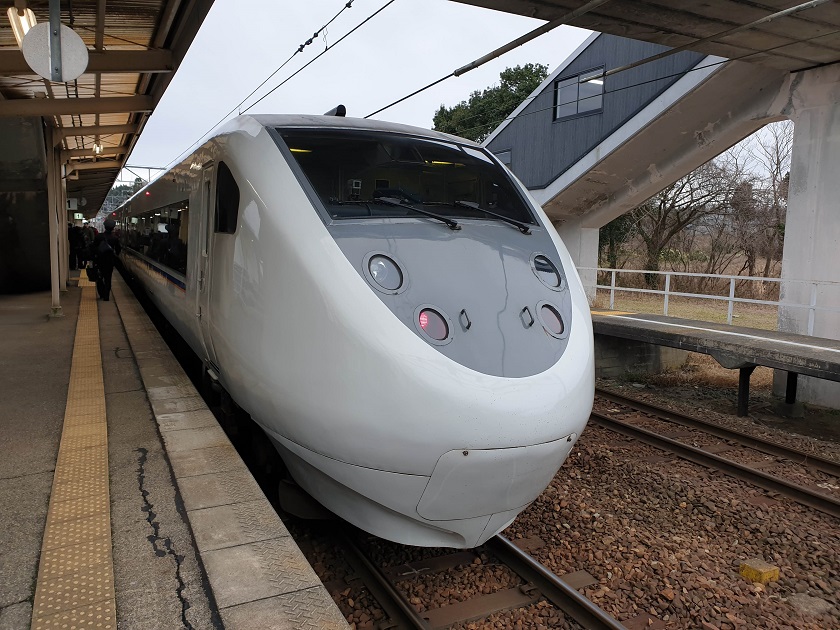 Noto Ltd. Express train service between Kanazawa and Wakura Onsen
Wakura Onsen is a short 1h train ride from Kanazawa and during the day there is 1 ltd. express service per hour. Costing ¥3,000/one way. The train is fully covered by the Japan Rail Pass.
Coming from Tokyo, take the Hokuriku Shinkansen to Kanazawa and then the limited express to Wakura Onsen.
Coming from Osaka, take the Thunderbird limited express train to Kanazawa and then another limited express to Wakura Onsen.
Tips for enjoying Wakura Onsen to the max
Arrive early, by that we mean around 2-3pm for check-in. This will allow you to fully partake Ryokan experience
Wakura Onsen is not well known outside of Japan, that makes the trip even more authentic
There is a special etiquette to onsen culture, be sure to read up beforehand.

If you're interested to learn more about Ryokan, then see our guide to the Best Ryokan Hotels in Japan
Wakura Onsen is quite far from cities like Tokyo, but can easily be combined with a visit to Kanazawa.