Shukkeien Garden is a scenic garden landscape close to Hiroshima Castle, and resembles valleys, mountains, and forests throughout Japan. Written as 縮景園 (Shukkei-en), freely translated the name in English would be "miniaturised scenery park" or as we like to call it:"pint-sized scenery park". The park is a recommended highlight for any visit to Hiroshima.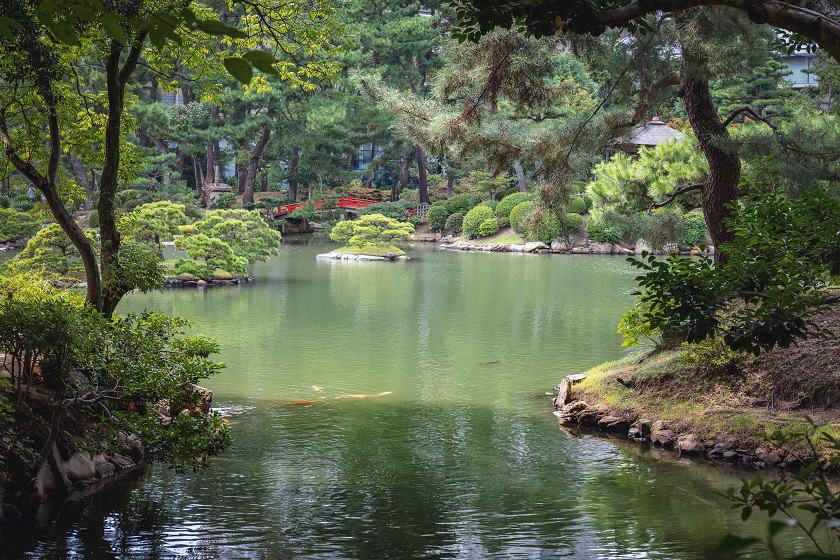 The garden has its origins in 1620, when Hiroshima castle was finished. The garden has a series of miniaturised sceneries that resemble landscapes around Japan, like mountain valleys, waterscapes, flower beds and bamboo grooves. The garden took heavy damage during the atomic bombing of Hiroshima in 1945 but was completely renovated and has since became a symbol for the endurance and restoration of Hiroshima, and is loved by locals and visitors alike.
What to expect from a visit to Shukkeien Garden
Shukkeien Garden is a classic example of Japanese Garden cultivation, with aesthetic landscaping, a centre pond and an assortment of teahouses to enjoy the ever-changing views from.
Meandering around the garden are different footpaths that take the visitor along the different landscapes and provide a variety of perspectives. There are different routes to follow, each with branching paths and little side paths to explore. We recommend taking your time and slowly stroll around, enjoy the pleasant views and relax at one of the tea houses.
Central to Shukkeien Garden is the pond, and the points of view that visitors get to enjoy while walking around it. Within the pond are countless Koi (carp) that visitors can feed for a small fee.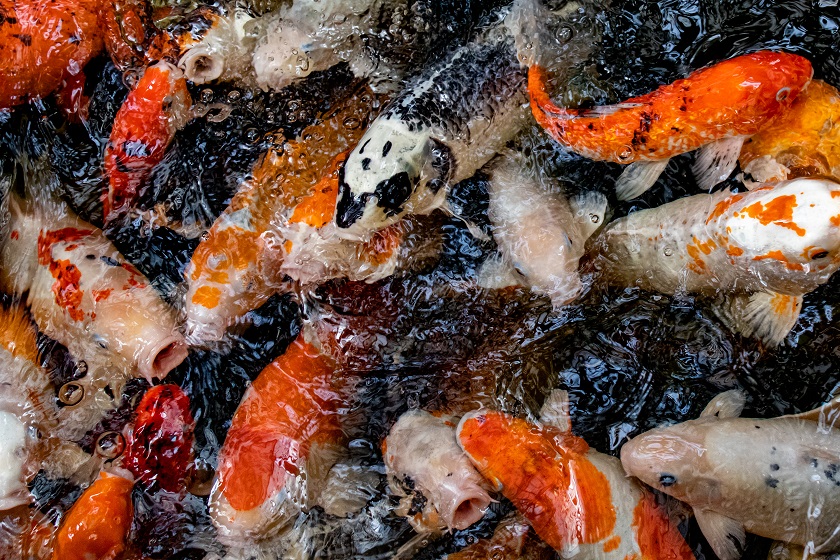 For those in the mood to continue exploring, follow the historical changes made in the garden by each Daimyo that ruled Hiroshima. Each adding his own touches and changes. For those with a keen eye, try to spot the miniscule changes in styles that were added throughout time.
The garden can be visited year round and is especially beautiful during the spring, in the Sakura period when all the cherry blossoms bloom and in autumn when the garden turns a stunning red and brown, and is spectacularly lit up after dark.
Access to Shukkeien Garden
Shukkeien Garden is centrally located between Hiroshima Station and downtown and can be reached on foot in about 15-minutes from the station. The Hiroshima tourist bus also stops nearby, the stop is called Shukkeien-mae. Both trains and the city bus are covered by the Japan Rail Pass.
Tickets and practical information
Tickets for entry can be purchased at the gate and cost 260yen for an adult and half price for children 6 to 11 years old.
On site facilities include: Parking, coin lockers, bath rooms, vending machines and multi language printed guides.
Opening hours are between 9:00 a.m. – 6:00 p.m. (until 5:00 p.m. from October to March); keep in mind the year-end holidays (December 29 – January 3) when the garden will be closed.