Pontocho (先斗町) in Kyoto is the birthplace of Kabuki and the small alleyways have a lively and beautiful ambience, especially after dark. Known for its atmospheric restaurants and scenic outdoor alleyways, Pontocho is the perfect stopover to enjoy a good Japanese dinner.
Table of contents:
Introduction to Pontocho
What to eat at Pontocho
How to get to Pontocho
Tips for visiting
Introduction to Pontocho
A small district consisting of a series of small alleyways, Pontocho is located near the city centre of Kyoto, running between Shijo-dori to Sanjo-dori and close to the Kamogawa river. Like the Gion district, Pontocho is built of wooden traditional structures, like teahouses and is an established place for Geisha and Maiko.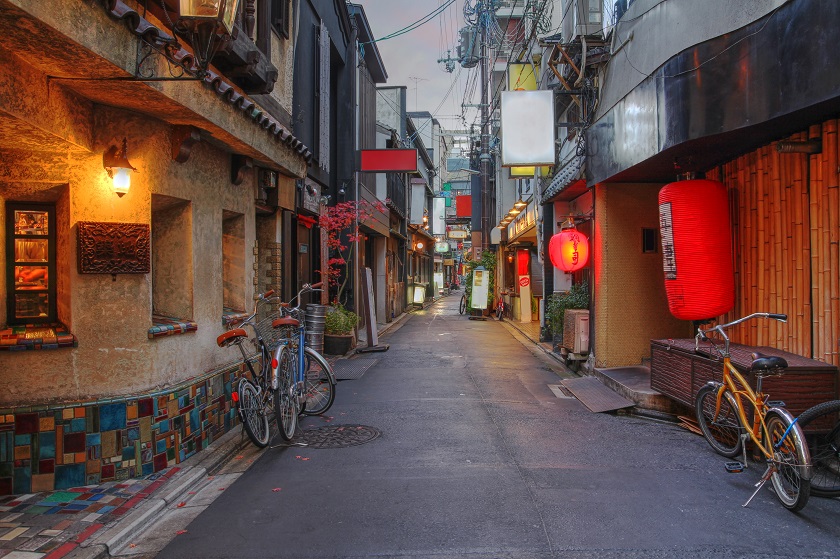 Established in 1670, Pontocho was the result of land reclamation efforts from the Kamogawa river. The area soon flourished with new entertainment venues, guest houses and teahouses. It is said that among all the new activities, a new form of drama was invented, called Kabuki. While there is no longer a Kabuki theatre in the area, many of the traditional wooden building remain, in fact, one of the charms of walking around the area is like taking a step back into time.
What to eat at Pontocho
The alleys of Pontocho are packed door-to-door with restaurants, bars and smaller establishments. A wide range of options is available from quick street food to full dinner arrangements. During the better parts of the year (May to September) you'll find restaurants along the Kamogawa river with built platforms over the river for dining.
Food options range from full kaiseki dinner experiences to more single type meals like yakitori, sushi and tempura. For those waiting something else, there are international food options too.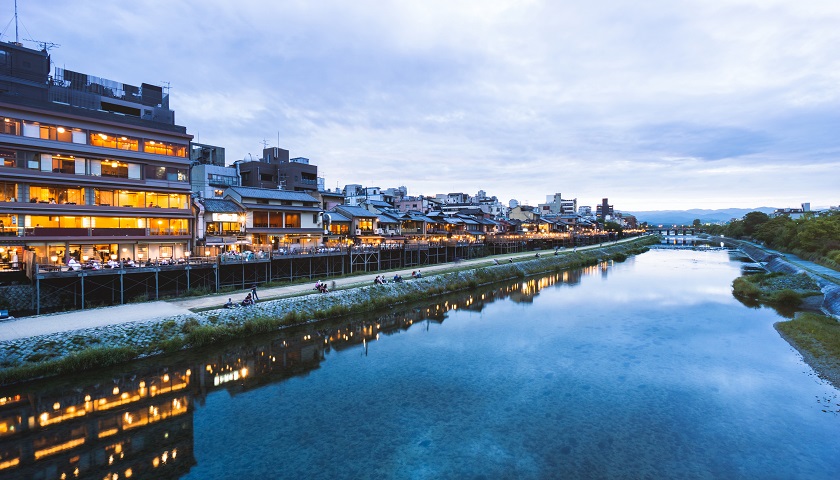 Called kawayuka, this style of dining in the refreshing river air is a great way to beat the summer heat and popular with locals and tourists alike. It's a popular pastime and reservations are recommended to be made in advance, English menus are generally available. Most restaurants are open between 17.00 and 23.00.
How to get to Pontocho
It is easy to travel to the district due to its central location in Kyoto. The closest station is called Kawaramachi on the Hankyu-Kyoto line and the closest bus stop is called Shijo Kawaramachi, from where bus line 4,5,17 and 205 connect with Kyoto station.
Tips for visiting
The area is quiet during the day, almost sleepy and comes to life after dark.
Pontocho is said to be a portmanteau of the Portuguese word "ponte" (bridge) and Japanese word "cho" meaning town, block or street
Pontocho is picturesque and a great backdrop for a photo session
While Pontocho is a great visit on its own, it's best combined with different sightseeing spots in the area, like Kawaramachi, Nishiki Market, Gion and Higashiyama.