Japan. The Land of the Rising Sun. The Ancient World. A cornucopia of historical, cultural, religious, architectural, and culinary delights. Japan is one of the world's most popular destinations in the world and continues to thrive as a hub of tourism and spiritual enlightenment. This is one of the most exciting and appealing countries in the world to visit, and you need to make the most of it right now.
Planning any visit to Japan can reveal plenty of secrets and allows you to enjoy some of the magic of the Orient. There are some wonderful things you can enjoy when you choose to pay a visit to Japan, and you need to try to make the most of your adventure as much as possible. These are 5 of the most amazing reasons that will make you fall in love with Japan in so many amazing ways.
1. A Glorious Abundance of World Heritage Sites
One of the most wonderful things about Japan is the fact that it boasts a large volume of World Heritage sites. In fact, there are 20 registered UNESCO World Heritage Sites across Japan, and they offer wonderful experiences for those looking to discover more about the history and culture of this amazing place. Whether it's historic monuments, elegant Buddhist shrines, or the sacred pilgrimage routes of the Kii Mountain Range, there are so many breathtaking places to see and visit when you are in Japan.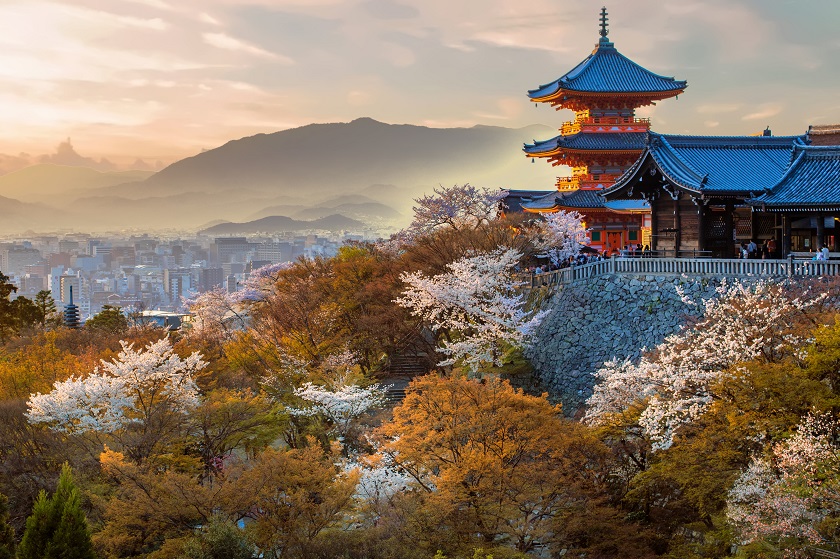 Our advice to you would be to try to do your research and plan the World Heritage places you would like to visit before you leave. A country with as much natural beauty as Japan needs to be explored properly, and places like Fujisan, the National Museum of Western Art, and the Ogasawara Islands represent some of the most striking and important sites in the country. You can have a great cultural adventure by checking out some of the amazing World Heritage Sites right now.
2. It's the World's 4th Largest Island Country
Did you know that Japan is the 4th largest island country on the planet? Not a lot of people know it, but Japan is actually made up of loads of different island archipelagos. Indeed, there are a staggering 6,852 islands that make up the country of Japan! Only 430 of these are actually inhabited, but that still presents plenty of excellent opportunity for exploration.
If you want to visit then you should know that there are 4 main islands of Japan; Honshu, Hokkaido, Kyushu, and Shikoku. There are so many wonderful opportunities for exploring, sightseeing, guided tours, and tourist activities on these islands, and they are a wonderful reason to visit Japan.
3. You Can Find Enlightenment
Buddhism is the leading religion in Japan, and the country is believed to contain over 80,000 temples and shrines! At JRPass, we have an article looking at the 5 Important Shinto Shrines in Japan. You can use this as a guide to find the perfect temple experience for you. Temples and shrines are a massively important part of the culture of Japan, and popular with tourists and locals alike.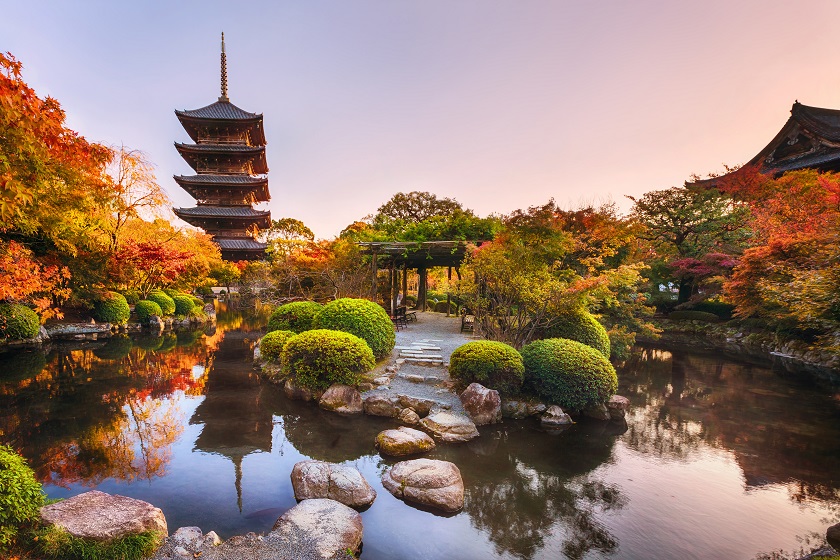 These temples offer the opportunity for a spiritual pilgrimage, as well as the chance to experience enlightenment. This is something that has become a lot more popular with people in recent times, especially with a rise in the popularity of wellness retreats, so this is something to think about. If you buy a Japan Rail Pass, you can travel the country and visit temples more easily and efficiently, and this is something to consider.
4. You'll Go on a Culinary Odyssey
Another thing you need to remember is the fact that Japan has some of the best and most amazing cuisine in the world. And by visiting here, you have the perfect opportunity to sample some of the best cuisine in the world. The food is one of the best reasons why you will fall in love with Japan, and it's about so much more than just sushi.
You will be able to sample foods you've never tried or even heard of before. Whenever you visit a new country, you should always try to go local when it comes to the food you try. There are plenty of different meats and seafood options in addition to the sushi that you'll find here. So, you need to ensure you make the most of all the different foods you can find here. You have to do as much as possible to look at sampling as much different cuisine as possible. There are a lot of things that play a part in helping with this. Focus on doing what you can to find some of the most delightful local cuisine to really have a proper culinary experience.
5. Where Past Meets Present
Japan is a mythical and magical place, and one of the most wonderful things to love about it is that it's a place where past and present meet. One of the best quirks of Japan is that it's a country that embraces the traditional and the modern. It is a highly technologically advanced country, but at the same time, ancient cultures and traditions are also ingrained in the very fabric of society.
Traditions and customs matter all over the world, but they seem to matter that little bit more in Japan. This blend of modern and ancient is visible in anything from architecture to the furnishings in homes, and heaps more besides. Japan is fun, quirky, and unique, and this is one of the things that makes it impossible not to fall in love with right now.
As you can see, these are some of the most amazing things to love about Japan. This is the perfect country to lose yourself for a while and explore a new culture and continent. There is much to enjoy about Japan, and there are a lot of things that can help you to improve your experience here. Make sure you try to sample all the beauty and majesty that Japan has to offer and use our guide to help you.