Table of contents:
What to Do in Nikko
Visiting Nikko National Park
When to Visit Nikko
Getting to Nikko with the Japan Rail Pass
Japan has no shortage of captivating cities for travellers to visit, which is the only reason that the small city of Nikkō isn't more popular. Hidden away in the mountains of the Tochigi Prefecture, Nikko has long been vital as a place of worship for Shinto and Buddhist mountain deities. The city offers visitors the appealing combination of atmospheric shrines, historic ties to the Tokugawa Shogunate and the kind of natural scenery you could happily get lost in for days. So it's a mystery how Nikko is still one of Japan's more unknown destinations, with countless travellers missing out on the joy of visiting Nikko.
What to Do in Nikko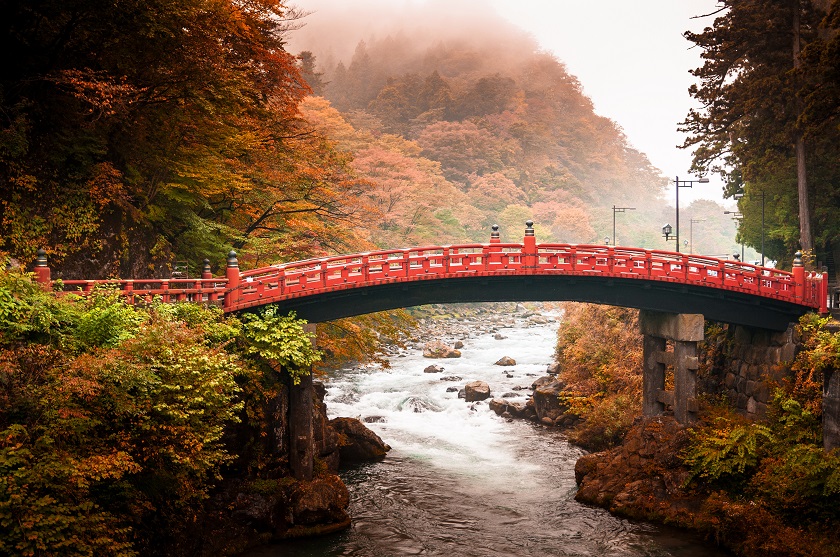 Whether you're coming as a day trip from Tokyo or dedicating more time there, it's hard to imagine anyone running out of things to do in Nikko. While you also have all of Nikko National Park to explore, the best place to start is with the attractions in the city itself. Most of these city attractions relate to the area's long-held importance as a religious centre.
Toshogu Shrine
Perhaps the most important site in Nikkō is the incredible Toshogu Shrine, a glamorous complex of shrines built around the mausoleum to founder of the Tokugawa Shogunate, Tokugawa Ieyasu. During the 1600s, Ieyasu's grandson Iemitsu renovated what was a humble mausoleum within the forest, into a stunning and opulent display of reverence. Across the buildings you'll notice intricate wood carvings, generous use of gold leaf and a mix of both Shinto and Buddhist elements.
Taiyuin Mausoleum
Tokugawa Iemitsu had to ties to Nikko as he was responsible for the lavish look of his grandfather's mausoleum at Toshogu Shrine. When he passed the Taiyuin Mausoleum in Nikko was then constructed for him. The design of the Taiyuin complex deliberately copies elements of his grandfather's mausoleum but is noticeably less grand as to not overshadow his grandfather.
Futarasan Shrine
Right next door you'll find the historic Futarasan Shrine, which since 782 has served as a shrine to the gods of Nikko's three most sacred mountains, Ōkuninushi, Tagorihime, and Ajisukitakahikone. The shrine was started by the Buddhist monk Shodo Shonin and is really the heart of the shrines and temples of Nikko. In that way, while it may not be the most visually impressive, it is the most important of the shrines and temples that make up Nikko's UNESCO World Heritage Site.
Rinnoji Temple
Futarasan Shrine was not the only building founded by Shodo Shonin, as he was also responsible for the Rinnoji Temple. And just as Futarasan is the most important shrine in Nikko, Rinnoji is the city's main temple. Visiting this temple, you'll see the main temple building of Sanbutsudo, as well as a treasure house and the delicately beautiful Shoyoen garden.

Shinkyo Bridge
To reach all of the above temples and shrines from the city you first must cross the incredibly picturesque Shinkyo Bridge or Sacred Bridge. Built for the Futarasan Shrine, legend has it that the god Jinja-Daiou created the bridge with two snakes so that Shodo Shonin and his company could cross the river. While the bridge originally dates from 1636, it has been rebuilt several times and always in the same style.
Visiting Nikko National Park
Once you've explored the city of Nikkō, the next step is to head out into Nikko National Park for everything that it has to offer. Nikko National Park is regularly ranked as one of Japan's best national parks thanks to its overwhelming diversity of features. Whether you like hiking, sightseeing or relaxing when surrounded by nature, this park has got you covered.
Nikko Waterfalls
The thing that immediately draws many travellers to Nikko National Park is the many waterfalls scattered throughout its landscape. Many, but not all, of the park's waterfalls come from the flow of water down through Yuno Lake and Chuzenji Lake. They begin with the Yudaki Falls right by Yuno Lake that cascade down 70 metres, streaking across the rocks to beautiful effect.
Before reaching Lake Chuzenji you have the Ryuzu Falls which are much shorter, but still make for a compelling sight. At the far end of the lake you come to Nikko's most famous waterfall, the Kegon Falls. Measuring almost 100 metres, this waterfall has multiple viewpoints and is stunning no matter the season. Away from the lakes, there's also the Kirifuri Falls, whose two tiers pass through the dense forest foliage of the countryside.

Lake Chuzenji
Heading back to Lake Chuzenji for a moment, this wonderful spot has more going for it than just nearby waterfalls. With mountains like Mount Nantai watching over it and forest lining its shores, Chūzenjiko is spoilt for scenery. Travellers can hike the 25 kilometre loop that runs around the lake if they want or take things a little easier with a laidback cruise on one of the sightseeing boats.
Mount Hangetsuyama
If views are what you're after, then you definitely need to make a trip up Mount Hangetsuyama. The mountain sits across from Mount Nantai on Lake Chuzenji and its observation deck provides the best vantage point you could imagine of both. To enjoy it, you'll need to strap on some hiking boots and hike your way there, or simply take the bus up.

Yumoto Onsen
Among all this picturesque nature Nikko National Park also boasts hot springs, meaning an onsen isn't too far away. Sitting on the northern shore of Yuno Lake you'll find Yumoto Onsen, where you'll find a cluster of traditional ryokans to stay at.
When to Visit Nikko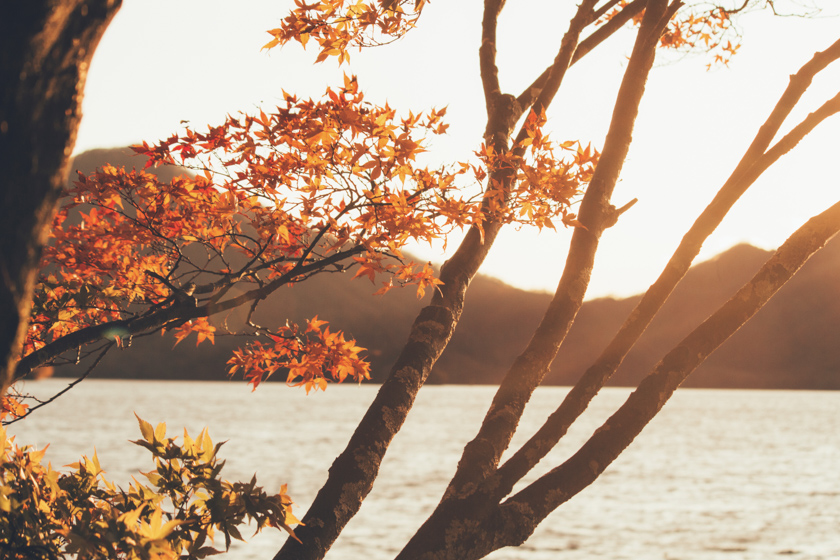 Since Nikko is a destination that truly experiences all four seasons, you'll get a very different side of Nikko depending on when you go. Typically, the months of October and November are the best time to visit Nikko as the entire area is stunning decked out in autumn colours. Spring can also be a pleasant time to go, especially if your trip lines up with the Shunki Reitaisai festival held then.
Getting to Nikko with the Japan Rail Pass
For those planning to travel to Nikko with a Japan Rail Pass, you should find the experience quite easy. Nikko is best visited from Tokyo as the trip to get there only takes around 2 hours. First, take the Tohoku Shinkansen to Utsunomiya station, where you then transfer to the local JR Nikko line. The entire route is covered with the JR Pass and is certainly a manageable day trip from Tokyo.