Table of contents:
Nikko National Park
Kerama National Park
Daitsetsuzan National Park
Hakone National Park
Shiretoko National Park

Beautiful landscapes, distinct ecosystems, and rare species have evolved over the years shaping Japan into nature's sanctuary. The national parks of Japan can give their thanks to the Natural Parks Act of 1957, which established the protection of the land's rich biodiversity. With a diverse range of landscapes, there are plenty of opportunities for visitors to hike, swim, sightsee, and more. Below are five of the 34 must-see parks in Japan:


Nikko National Park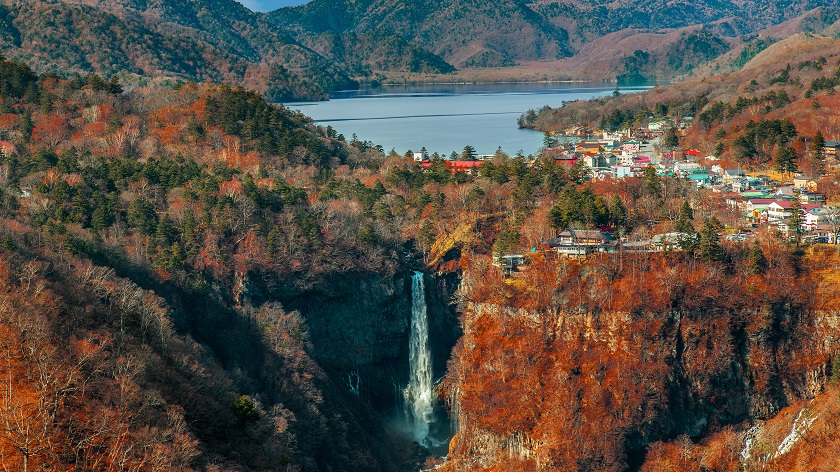 Nikko National Park offers visitors a quintessential view of Japanese culture, landscape, and society. Not only does the park boast breathtaking views of nature, but it also features some of Japan's richest historical monuments. From scenic views and rewarding climbs, to historical Buddhist temples and Shinto Shrines, there's genuinely something for every traveler. 
Things to Do
A famous UNESCO World Heritage site, the Toshogu Shrine is a fan favorite among visitors. Though, the Rinnoji Temple and the Iemitsu Mausoleum attract crowds as well. Many visitors, however, frequent the park for its abundance of mountains, forests, lakes, and waterfalls. These landscapes offer numerous activities including hiking, climbing, kayaking, and swimming. 
How to Get There
Just about 180km from Tokyo, Nikko National Park welcomes visitors from Tokyo with ease. Many visitors find the Japan Rail Pass to be the best option for travel. With lines running to and from the park, travel is affordable and accessible. The Tohoku Shinkansen has lines that run from Tokyo to Utsunomiya Station daily. 


Kerama National Park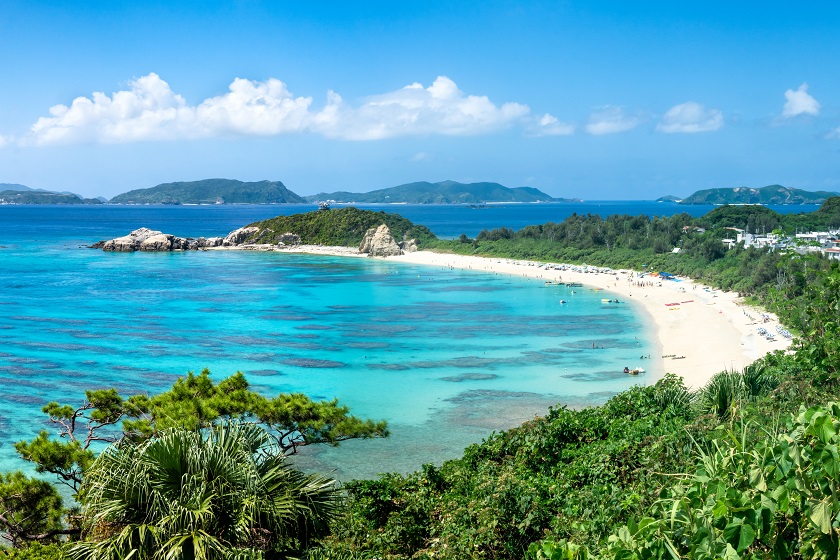 Japan's national parks are nothing short of diverse, and Kerama National Park is a prime example of that. Composed of 36 individual islands, Kerama National Park is a tropical oasis of coral reefs, humpback whales, and sandy beaches. There's no lack of ocean life there. Jump in the Kerama Blue yourself to experience the clear waters of the park firsthand. 
Things to Do
Enjoy the archipelago by taking in the scenery, as well as diving into the numerous activities the islands have to offer. Snorkel with sea turtles, watch for humpback whales or simply relax on one of the several beaches for a worthwhile experience. And don't forget to walk the nature trails throughout the park to learn about the extensive biodiversity of the region.
How to Get There
Kerama National Park is located about 1,300 meters southwest of Honshu, the main island of Japan. There are a couple of different ways to get to the park, but below are a few of the quickest. Since Kerama is considerably far from inland Japan, you'll want to travel by plane and then by boat. If traveling from Tokyo, Haneda Airport offers a flight that's around 140 minutes to Naha Airport, located on the island of Okinawa. From there, travelers can take a high-speed boat to one of four islands: Tokashiki Island, Zamami Island, Aka Island, or Geruma Island. Each of the boats takes anywhere from 30 to 50 minutes. Be wary that high-speed boats tend to sell out fast, so you'll want to get your tickets in advance. 
Daitsetsuzan National Park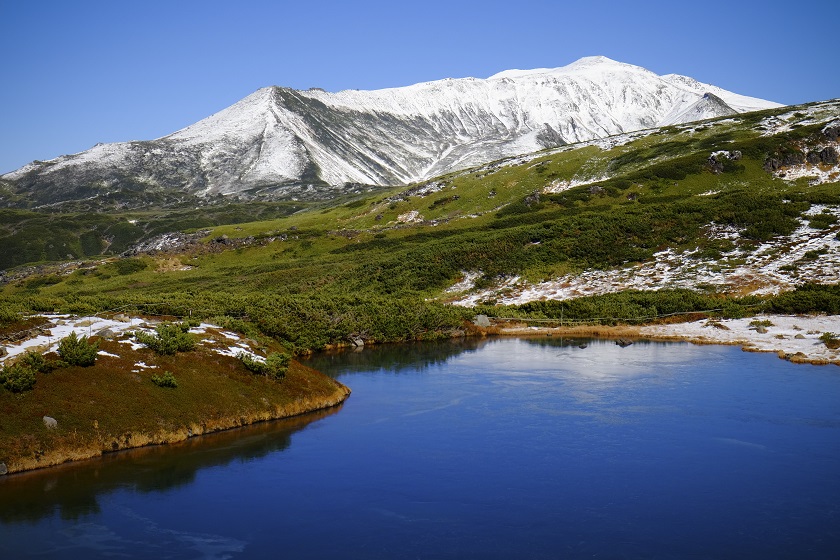 The largest park in Japan, Daitsetsuzan National Park welcomes visitors each year to its rugged, mountainous terrain. With a location in Hokkaido, Japan's northernmost prefecture, Daitsetsuzan's name can be translated as "great snowy mountains," as it is the first place in the country to see snow each year. Though that's not the only activity it sees. In fact, the park is a part of a larger volcanic group that in recent years has been quite active. 
Things to Do
The park's mountainous terrain makes it an ideal place for hiking and climbing in Japan. The average height of the terrain is about 2,000m. Despite being smaller than Mount Fuji, the northern location of the park makes for a greater latitude and thus a more alpine environment. If anyone can detail the essence of the park, it is the Ainus', an indigenous people to Japan and Russia, in their regards to Hokkaido as a "playground of the gods."  
How to Get There
Located so far north, Daitsetsuzan can be a little out of the way. However, Japan's Shinkansen railway network has Obihiro Station located about two hours outside of the park. The Hokkaido rail pass includes this stop. From there, visitors are able to take the Tokachi Bus to the Nukabira-Gensenkyo, a popular ski area in the park. 


Hakone National Park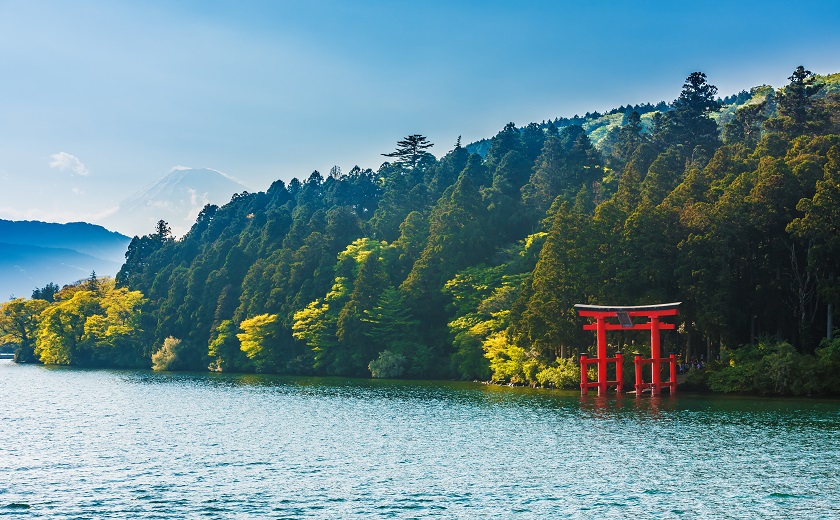 Fuji-Hakone-Izu National Park, or Hakone National Park for short, is one of Japan's most breathtaking parks – literally and figuratively. A volcanic belt comprises much of the park resulting in an abundance of mountains, including the renowned Mount Fuji which attracts visitors every year for its grueling climb to the summit. Though many other parts of the park are well-liked for their quiet and beautiful scenery. 
Things to Do
The volcanic nature of the park makes for a variety of hot springs, a fan favorite among visitors. Though, of course, many come solely to hike Mount Fuji, which sits at the northern edge of the park. The tallest mountain in Japan, however, is not for the faint of heart. At 3,776 meters above sea level, Mt. Fuji has an intense elevation increase that can be difficult for any climber. Luckily, there are many other opportunities to hike around Japan more geared towards beginners. A less strenuous activity includes visiting Lake Ashinoko. Visitors can take a boat out on the lake or enjoy a hike down its serene western shore.  
How to Get There
Located southwest of Tokyo, Hakone National Park is easily accessible by train. Of the many train routes, the fastest one is the Tokaido Shinkansen which departs from Tokyo Station and travels to Odawara Station, and vice-versa. From there Hakone Tozan railway travels to Hakone-Yumoto Station. Once at the final station, visitors can reach the park by the Hakone Tozan Bus. The whole trip totals an estimated 45-60 minutes. 


Shiretoko National Park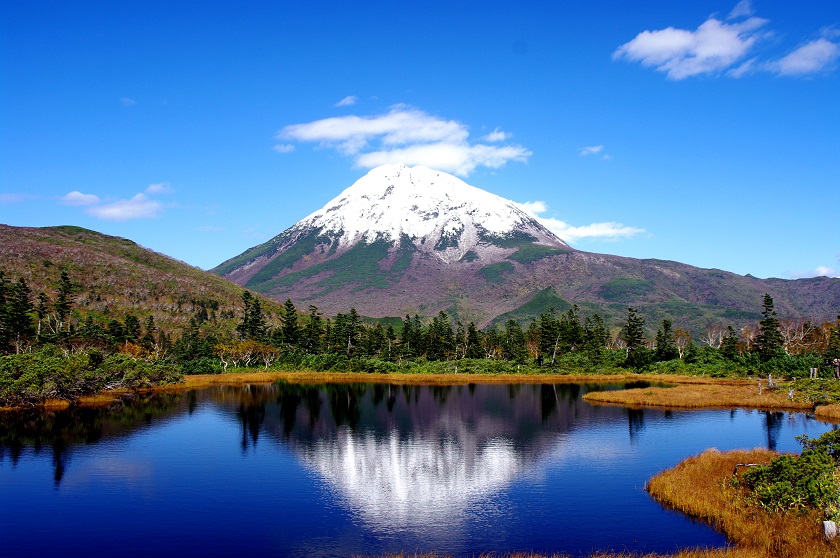 A haven for biodiversity, Shiretoko National Park is home to an abundance of living species. Located in the most northeastern point of Japan, ecosystems are largely protected from the everyday struggles of city life. Just in 2005, Shiretoko received the accolade of World Natural Heritage site. 
Things to Do
The northeastern location of the park gives way to numerous ice and snow-related activities. Board a sightseeing boat, marvel at a frozen waterfall, or hike throughout the lush landscape of Shiretoko. However, the most exciting activity the park has to offer is arguably the walk on drift ice. Visitors can take their chances manoeuvring over drift ice while a guide helps them through. Equipped in a special dry suit, adventure-hungry visitors can even jump in the waters. 
How to Get There
Due to being so far out of the way from most of Japan's cities and towns, travel by rental car is strongly recommended. There are a few other ways to get to the park, however much of public transportation in this region of Japan is either sporadic or seasonal. Located about 40km from the park, travel by train from Shiretoko Shari Station is a good option when trains are running. However, their infrequency makes them a somewhat unreliable method of transportation. Located about 100km outside of the park, Memanbetsu Airport offers direct flights from Tokyo, Osaka, Nagoya, and Sapporo. This is probably your safest bet, as Memanbetsu Airport conveniently offers rental cars.