Bright, colourful and stunning, the Flower Park at lake Yamanaka is one of the most beautiful and lovely places to view Fuji-san from. Additionally, the park is a great place to shoot pictures for your Instagram feed.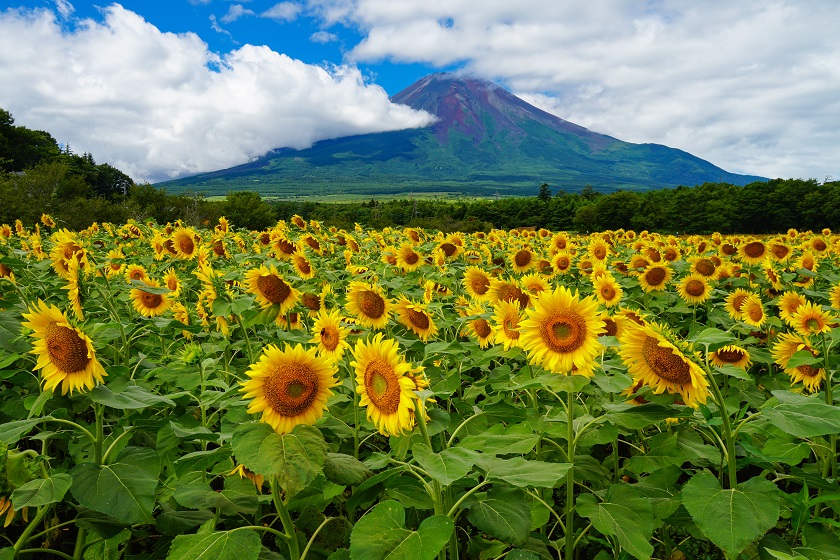 Visit Lake Yamanaka Flower park
Yamanakako Hanano Miyako Park, or simply said Yamana Flower park is located at the base of Mt. Fuji and close to lake Yamanaka, one of the Fuji Five Lakes. At different times of the year, there are over 1 million seasonal flowers that make for the most colourful display of Fuji, you'll even see.
The park is relatively unknown but highly recommended on any visit to the area, such as on a day trip to Kawaguchiko (another of the Fuji 5 lakes).
The main attraction are the flower fields, Japanese style park and green house with more exotic plants. Additionally, there's a cute little museum that is made of small lava flow tunnels, when Fuji-san erupted many centuries ago.
Even better is that the larger part of the park has free admission, with some area's having a little extra fee.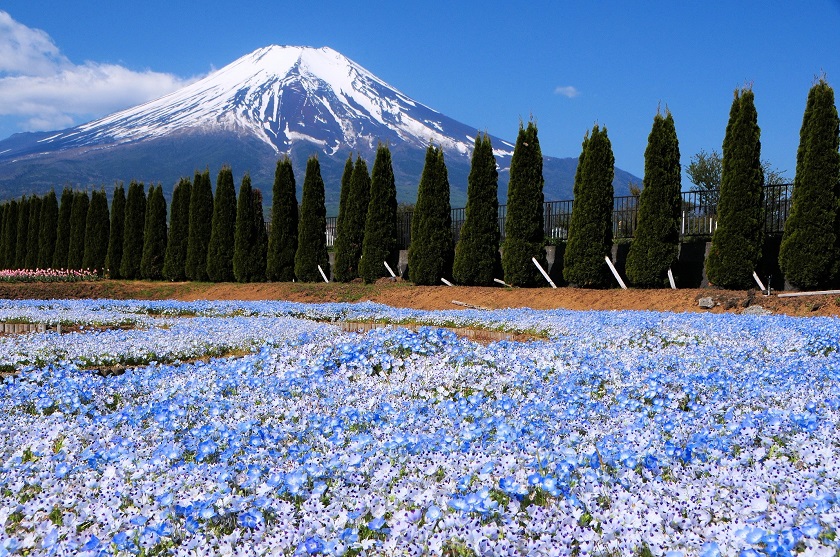 Tips for inside the park
Flowers are changed by the season, check the official website to see what flowers are in bloom during your visit

Don't get confused by the name. The park is named after the nearby lake called Yamanaka, the word ~ko in Japanese means lake and as a result Yamanaka-ko is also used in writing. This can cause some confusion but it's entirely the same place.
The park can be visited year round, flowers are best from spring to autumn, in winter the park has some beautiful light ups.
It's possible to rent bicycles around lake Yamanaka, this is the perfect way to explore the area and visit the flower park as well
The park as a cute little gift shop where seeds from local flowers can be purchased, a great little souvenir to bring home
How to get to Lake Yamanaka Flower Park:
The park can easily be reached on foot from either lake Yamanaka or Oshino village, but the real challenge is getting to Lake Yamanaka, as there is no train station.
Using public transportation, it is possible to reach lake Yamanaka by bus that runs about every 30 minutes during daytime. The bus departs from Kawaguchi-ko and Fuji-san station.
An alternative is to rent a car for a day and explore the Fuji area like that, paid parking is available onsite.