Table of contents:
Intro
What is Sushi?
A Brief History of Sushi
Types of Sushi
Health Benefits of Sushi
How to Eat Sushi in Japan
Best Sushi Restaurants in Japan
Don't Forget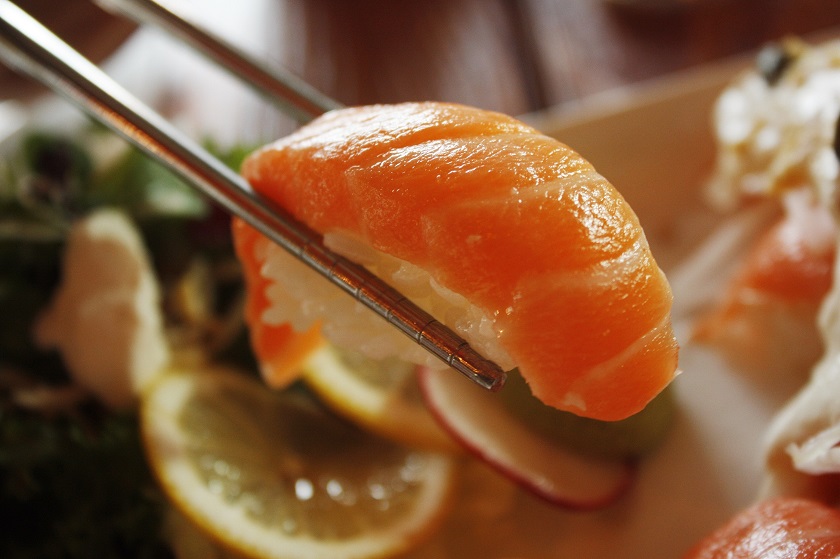 Intro
Sushi is arguably Japan's most famous dish. While the country has a huge amount of other culinary delights and regional delicacies to offer, if you happen to adore Sushi then you will be in foodie heaven in Japan. From a beginner's guide to different types of sushi to advice on etiquette and recommendations for the best sushi restaurants to visit during your travels across Japan, we've got it all covered in our helpful guide to Japan for Sushi Lovers. So grab your Japan Rail Pass for unlimited train travel on the country's excellent rail network and get ready to embark on a once-in-a-lifetime holiday that your taste buds will never forget.
What is Sushi?
Sushi is a Japanese dish consisting of lightly vinegared rice topped or filled with other ingredients (fish, meat, vegetables), often wrapped in nori seaweed and served with wasabi and soy sauce. This is a major simplification of course as there are literally hundreds of varieties and combinations. One of the many misconceptions about Sushi is that it is just raw fish. This is actually Sashimi, a type of Sushi which consists of slices of raw fish such as salmon or tuna (and isn't technically sushi because it does not contain rice). We will look at some of the different types of Sushi further below, but first, let's look at the history of this delicious dish.
A Brief History of Sushi
The word Sushi actually means 'it's sour' and referred to fermented fish served with rice preserved in salt. The salt was used to preserve the fish for long periods and the taste gave Sushi its name. This incredibly simple dish remained largely unchanged for more than a thousand years. It wasn't until the Edo Period (1603 to 1868) that contemporary Sushi was developed. In the city of Edo (now Tokyo), a Sushi revolution was under way, which led to the creation of 'Edomae Sushi' – fish and other ingredients from the bay served on vinegared rice. This style of Sushi was sold at Edo food carts and quickly took off. To keep the 'neta' or toppings fresh for longer, fish or other ingredients were often pickled or cured, simmered or cooked. In many ways, it was here that the Sushi we know and love today, with its many different styles, flavours and variations, was born.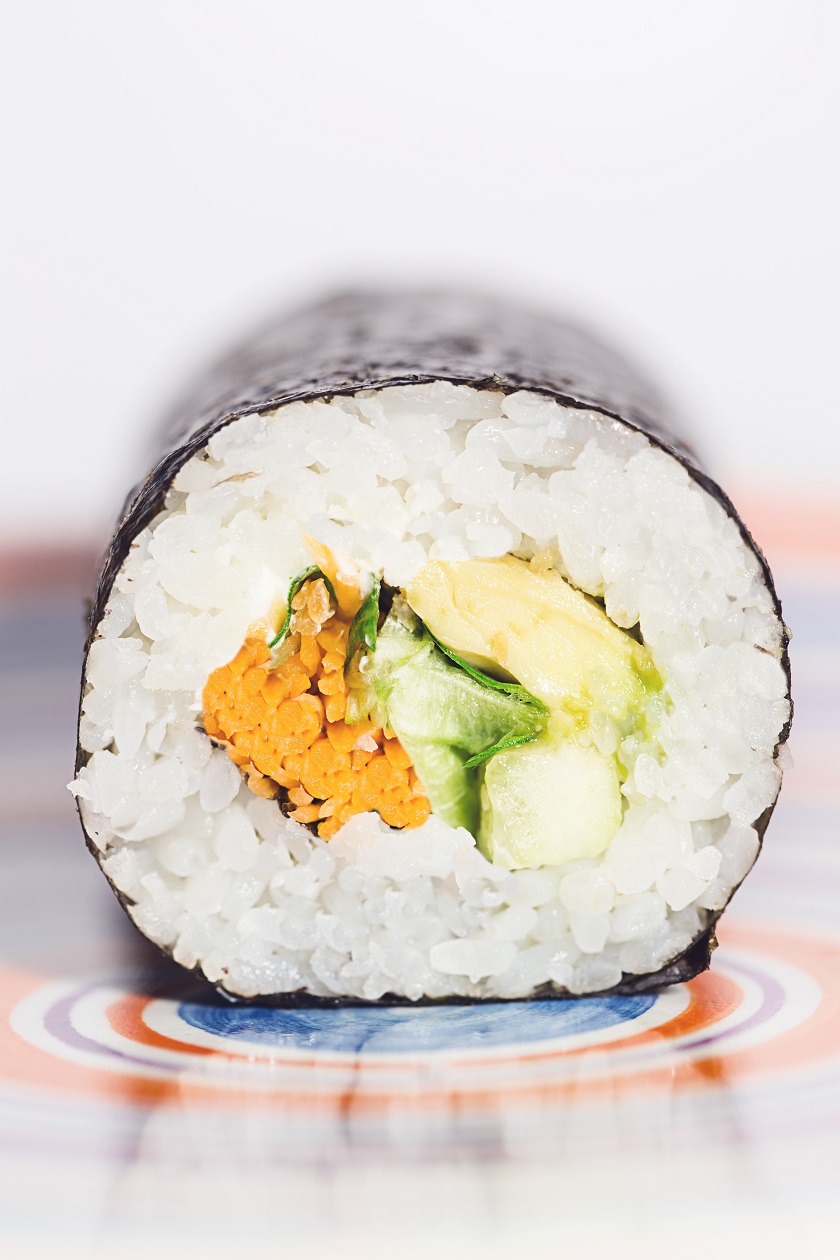 Types of Sushi
If you've never been to Japan before, it's likely you've only eaten Sushi produced in the West. While some of it is very good (and may have inspired your love of Sushi), you'll naturally find the best in the world in Japan itself as well as types of sushi entirely unique to the country. As we mentioned, there are many, many different types of Sushi, so we've helpfully put together a list of the most common (and some of the tastiest too!) for you to discover and enjoy while you're travelling around the country with your JR Rail Pass:
Maki

Small cylindrical rolls made with sushi rice and a filling such as salmon, tuna, cucumber or avocado, and wrapped in dried nori seaweed.

Nigiri



A small oblong of sushi rice simply topped with a thin slice of fish or other ingredients such as tamago (egg omelette).

Temaki


Cones of nori seaweed filled with seafood, sushi rice and vegetables.

Gunkan


A cup of dried seaweed filled with sushi rice and a topping such as fish eggs or sea urchin. There are many varieties.

Chirashi


'Scattered Sushi'. Seafood and vegetables (or other mixed ingredients) spread over a bed of sushi rice, similar to Donburi, and served in a small to medium sized bowl.

Oshizushi


This is 'pressed sushi' and involves a main ingredient such as fish pressed into sushi rice in a wooden box and sometimes cut into small pieces.

Inari


Sushi rice deep fried inside a small amount of tofu batter to create a bitesize snack.

Uramaki or Norimaki


Essentially the reverse of maki with rice on the outside and seaweed on the inside wrapped around the filling. There are countless variations of sushi rolls in Japan although this reverse style is generally more common in Western restaurants.

Narezushi


Fermented fish with rice and salt. This closely resembles the original form of sushi and can still be found across Japan.
Health Benefits of Sushi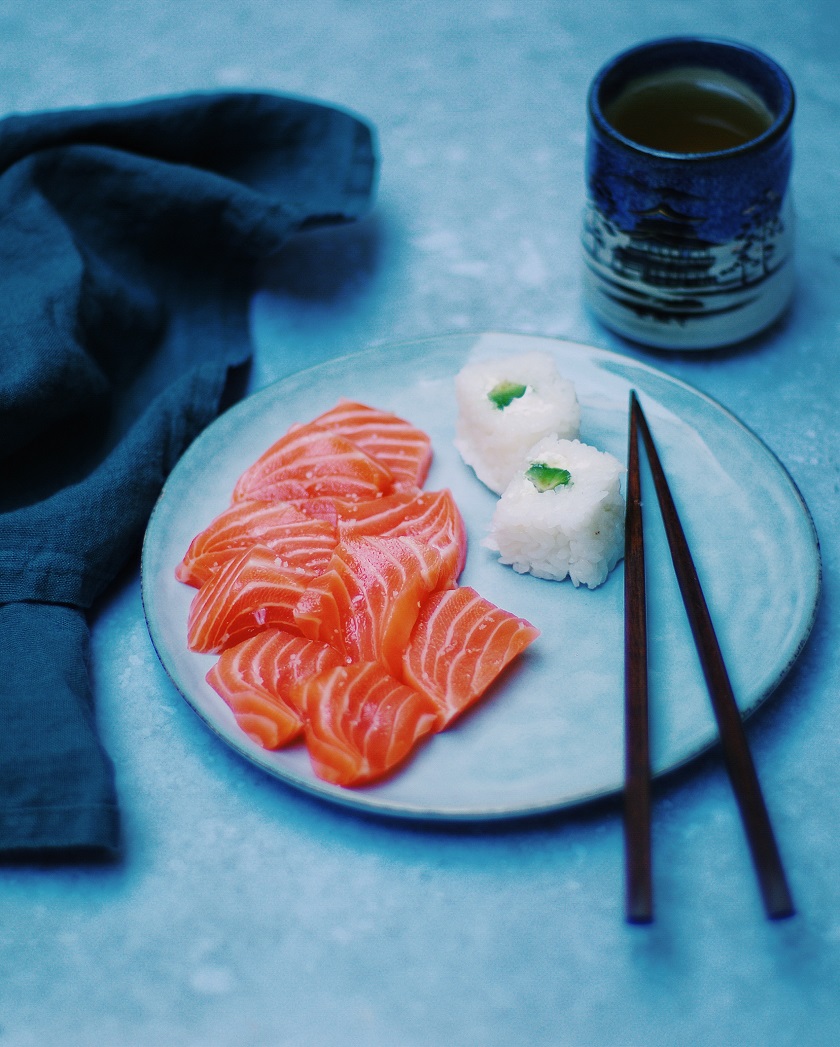 Sushi has many potential health benefits depending on what type you order and which ingredients you have. If you go for fish such as salmon or tuna then you can benefit from Omega-3 fish oil – an essential fatty acid which the World Health Organisation recommends we consume (ideally through 1-2 portions of oily fish each week). Similarly other common sushi ingredients such as aubergines (fibre, vitamin B1 and B6, potassium) and avocado (Vitamin E and Monounsaturated Fat) also have noted health benefits.
And finally seaweed (commonly used to wrap sushi rolls and in other dishes) is high in fibre, protein and minerals, including iodine, iron, zinc and vitamin B12. As long as you avoid some of the deep-fried variations of sushi or those laden with mayonnaise, you'll be enjoying a delicious meal that's also good for you and that's often a very rare combination.
How to Eat Sushi in Japan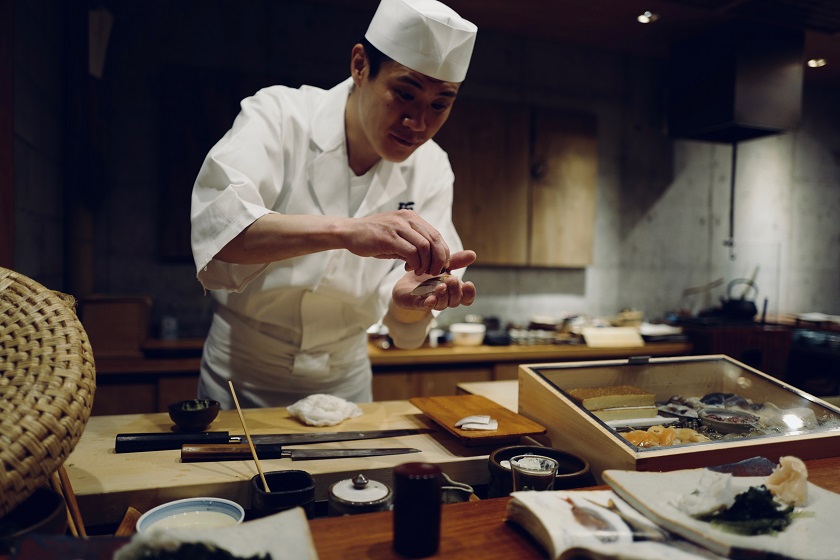 Japan has a different etiquette to Sushi than in Western countries, particularly at its high-end Sushi restaurants. For example, Japanese diners at a sushi restaurant may arrive, eat their sushi, drink some tea, wipe their hands on a wet towel and leave without much (if any conversation) with each other or the staff. Similarly, eating Sushi at a restaurant is generally more for special occasions rather than every day. To help keep you right, here are a few tips about dos and don'ts while eating Sushi in Japan:
Ask for the chef's recommendations – The word 'Osusume' means recommendation and 'Omakase' is Chef's choice. It can be seen as respectful to ask the chef and most restaurants offer a menu of chef's recommendations.

Don't use too much soy sauce or wasabi – Your dish has already been seasoned by the chef so using extra soy sauce or wasabi is frowned upon – although you can use it sparingly, just don't drown your delicate sushi.
Avoid wiping your mouth with your napkin – You'll be given a wet rolled towel for your fingers, which you can use to clean your hands before you eat, during and afterwards.
Speed is a factor. Sushi is generally eaten quickly to ensure you're enjoying the food at the optimum temperature as served by the chef. This can sometimes mean eating each piece in around 45 seconds.
You can eat with your hands – Chopsticks are not required in Japan although they will be provided.
Best Sushi Restaurants in Japan
You will naturally be working up quite an appetite while travelling across the length and breadth of Japan using your Japan Rail Pass, so we've put together a list of recommended sushi restaurants around the country from the big cities of Tokyo and Kyoto to those further afield. Some might expect that the best sushi in Japan might really mean the best sushi in Tokyo, but we're here to show that the very best sushi restaurants are right across the country. Different regions have different specialities and we're sure you'll love trying them all. Here's some of the best:

A conveyor belt restaurant with a vast range of sushi to try and excellent prices. This restaurant is high on the list for both quality and value. A renowned gem in the middle of Dotonbori. From Tokyo, take the Shinkansen from either Tokyo Station or Shinagawa Station to Shin-Osaka Station in Osaka.


Thanks to a visit from President Obama and a documentary film, Jiro Dreams of Sushi, this exclusive and high-end Tokyo sushi restaurant, run by 93-year-old three Michelin star chef Jiro Ono, has becoming even more exclusive. It is so renowned however, we just couldn't miss it off the list.
Don't Forget
While travelling by train don't miss the ekiben (bento lunch boxes) sold at train stations for rail journeys. You'll often find delicious regional sushi inside as well as other delicacies.
The best way to get around the whole of Japan is by using the JR Pass to travel the country's domestic rail network.
Need to stay connected while you're on the move? Make sure your purchase Pocket Wifi before you arrive.
Read more about Japan's different regions and discover our Regional Passes.
Beautiful and colourful Sushi is highly Instagrammable. Read our Guide to Japan's Most Instagrammable locations to find out more.
First time in Japan? Read our top tips for first-timers.