From time to time people ask us: what are the best places to visit in Japan are for a family with kids. With that in mind we have made a flexible itinerary that is fun for young and old.

The itinerary is suggested for about 10 days but it is easy to add or remove a couple to your own liking. Additionally while we start in Tokyo, the itinerary works just as well if you start in Kansai. We recommend using a 7 day Japan Rail Pass for this itinerary.
Tokyo
Starting in Tokyo, we recommend 3-5 days to spend exploring Tokyo. For first time visitors the metropolis is extraordinary and there is something for everyone to enjoy. Here is our selection of the best places to visit in Tokyo with kids.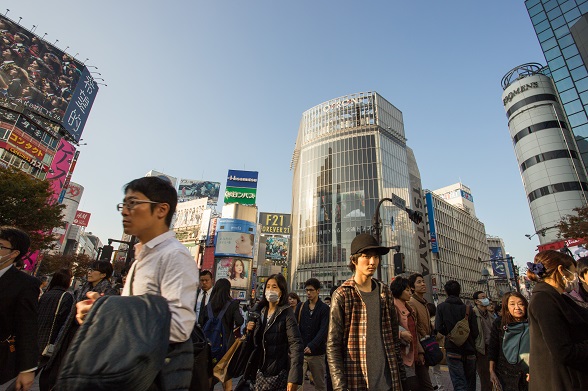 Disney resort
Tokyo Disney resort consists of two parks, Disneyland and DisneySea. Disneyland is similar to Disney parks found elsewhere in the world, DisneySea is unique to Tokyo and is based on legends and stories of the sea. Interestingly enough, DisneySea was designed to charm a more mature audience. For instance the better restaurants can be found in DisneySea. Both parks offer enough to spend a full day in them but combined visits are also possible. Tickets can be purchased directly on the Disney resort website and help you skip the queues.
Travel to the Disney Resort is covered by the JR Pass, the train station is Maihama. From there visitors can either walk or use the Tokyo Monorail to the park (the monorail is not included in the JR Pass).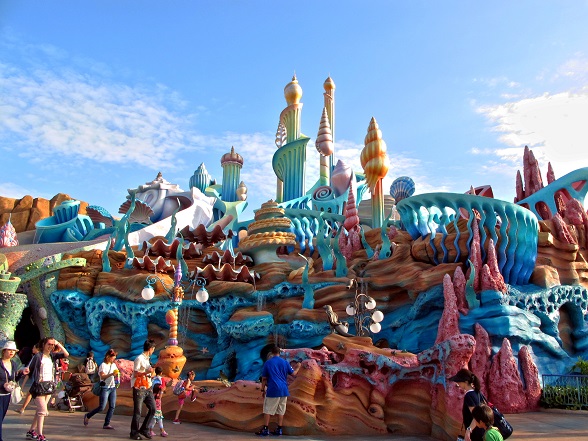 DisneySea Mermain Lagoon.
Edo-Tokyo Museum
The Edo-Tokyo Museum is dedicated to times past. Visitors can experience how Japan was during different periods in history, namely the Edo period but also the Meji and Showa periods. It is an interactive lesson in history for everyone. The permanent exhibition, shows the lives of both townspeople and the castle life, there are also sections on events that had great impact on Tokyo, such as the great Kanto Earthquake and WWII, lastly there's a section for modern Tokyo. The museum is generally closed on Monday but when there's a national holiday it is open and closes the next Tuesday. More to be found on the Edo-Tokyo Museum webpage.
The Edo-Tokyo Museum is close by Ryogoku station on the JR Sobu line.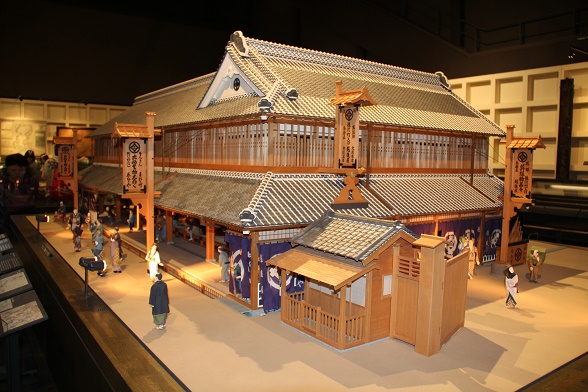 Sanrio Puroland
Sanrio Puroland is based on the cute characters of Sanrio, better known as Hello Kitty, Little Twin Stars and My Melody. The parks feels like a living musical, with live performances that include music, acrobatics and much more. Visitors can also experience the life of Hello Kitty and all other things Kitty, including a special section for her boyfriend Daniel. Find out more about Puroland on their official webpage.
For access details see this page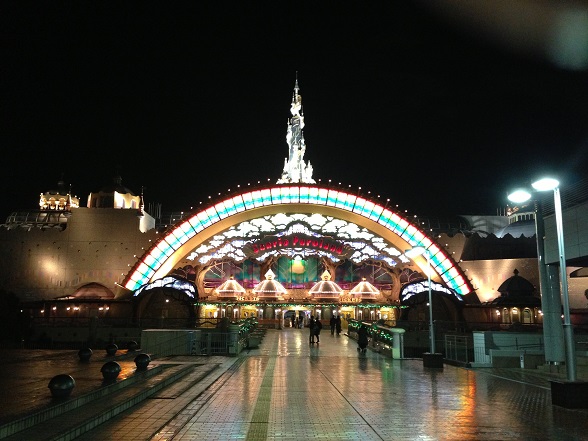 Ghibli museum
Honestly, a trip to Japan is not complete without visiting the Ghibli Museum). Dedicated to the creations of Studio Ghibli and Hayao Miyazaki, including Spirited Away, My Neighbor Totoro and Princess Mononoke. Many of the characters can be found in the museum and the 1st floor shows the making of the movies and explains animations techniques.
The Ghibli Museum has a strict policy of limited available tickets on any given day, these have to be purchased in advance. The easiest way is to do so at a Lawson convenience store. "Here's a link on how to buy tickets for the Ghibli Museum. Be sure to book your tickets in advance, 1 month in advance is definitely recommended. The museum is located in Mitaka, just outside of Tokyo. Mitaka station is on the JR Chuo line, from where shuttle buses go to the museum.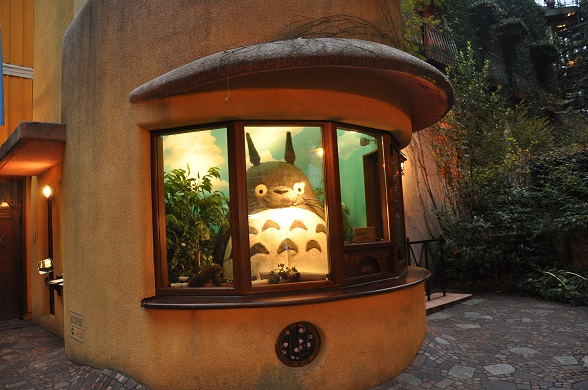 Miraikan, Odaiba
The National Museum of Emerging Science and Innovation, the Miraikan. The museum is all about future technologies. There is a wide range of subjects to learn from, such as robotics, gnome and cell research, future cars and space exploration. Like most museums there is a permanent exhibition and a special exhibition that changes every couple of months. Find out more on the official Miraikan webpage.
More in Tokyo
The above is only a small section of the possibilities that Tokyo has to offer. Other visits we recommend are Ueno Zoo, the Imperial Palace Gardens and the Tokyo Dome city.
Kyoto
Kyoto is less than 3 hours away from Tokyo by Shinkansen (bullet train). Of course riding the bullet train is part of the Japan travel experience and time will fly by while viewing the landscape zoom-by. On a good day it is even possible to see Fuji from the bullet train. Trains travel directly from Tokyo to Kyoto station. Kyoto is the cultural and traditional capital of Japan and there is much to find in this regard, think about temples, Zen gardens, the imperial castle, geisha's and samurai.
Arashiyama
Arashiyama is located in the west of Kyoto. In the past this area used to be frequented a lot by the nobility to see the seasonal settings. Today it is a famous area to view the cherry blossom and autumn leaves, while in summer it can be delightful to rent a pleasure boat and drift on the Katsura river. There's also a wonderful Bamboo grove to visit and Monkey Park Iwatayama.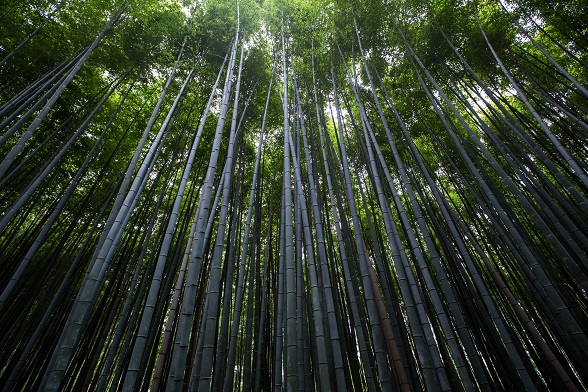 Toei Kyoto Studio Park
Toei Kyoto Studio Park or Eigamura in Japanese is a small village about film and and traditional Japan. Watch Ninja performances, enjoy the 3D theater or run the Ninja maze yourself. Visitors can also dress up like a Geisha, Ninja or Samurai. It is a great day out for the whole family. The official page can be found here.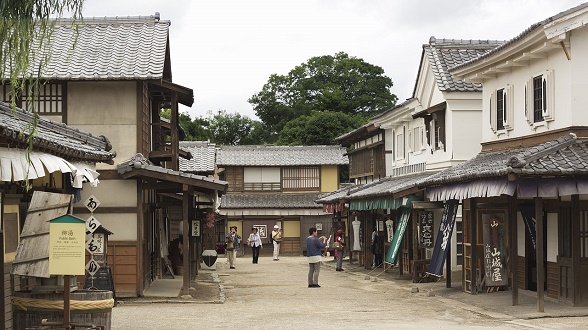 A look inside Eigamura village.
Fushimi Inari Taisha
In English known as Fushimi Inari Shrine or simply Fushimi is a dedicated to Inari the god of rice. The shrine is famous for the thousands of red Tori gates on the paths that run up the sacred mount of Inari. The area is great for making light hikes and visitors can walk to the top in about 45-60 minutes, there you'll be rewarded with a beautiful view of Kyoto skyline. Access to Fushimi is easy, as it is just a 5min train ride away from Kyoto station and is covered by the JRPass.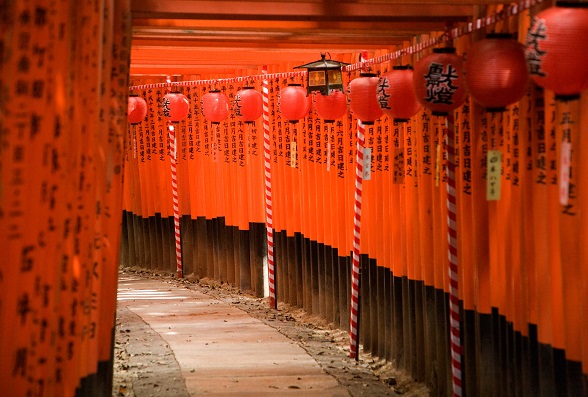 Nijo Castle
Home of Shogun Tokugawa Ieyasu in the 17th century, Nijo castle is now open to the public and is great to explore. The castle grounds have multiple attractions, the main one being the Ninomaru Palace. Also nice to walk around in are the castle landscape gardens and plum orchard. The official page can be found here.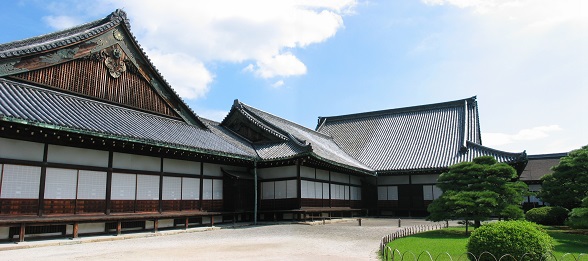 The Ninomaru Palace.
Osaka
The third city on our list is Osaka. Much like Tokyo, Osaka is a huge city with tons to do and explore. Osaka is only 30 minutes away from Kyoto by train and can easily be visited as a day trip.
Osaka Aquarium
The Osaka Aquarium or Kaiyukan is – if you ask us – the most spectacular aquarium in Japan and can be found in the Osaka bay area. The aquarium has 8 floors and visitors can slowly make their way down past 15 fish tanks, all representing a different region of the ocean. All the way down is the main tank that is based on the Pacifc Ocean and even includes a Whale Shark! The museum feels like a journey down into the wonders of the ocean. The official page can be found here
The aquarium can be accessed with the Osaka subway from Osakako station on the Chuo line. There are combination tickets for sale that both include the subway and entrance to the aquarium. The Aquarium can also be combined with a visit to Universal city. Because it is only a small ferry ride away.
Universal Studios Japan and Harry Potter World
Universal Studios Japan or simply USJ is a theme park based on the Universal brand, think about Back to the Future, Jurassic Park, Spiderman and not to be forgotten Harry Potter. There are numerous attractions to enjoy within the park. There is also The Wizarding World of Harry Potter, this is almost a full theme park on itself. There is Hogwarts castle, dining is possible at the Three Broomsticks and you can grab a butter-beer or two as well. The park can get very busy with plenty of muggles and we do recommend purchasing an express ticket in advance, because real world money is the best magic when it comes to skipping queues. More about USJ can be found on their official website.
Getting to Universal city is easy, it is only an 11 min. train ride way from Osaka station and is covered by the JR Pass. The station name simply is Universal city.
Pokemon Store
The Pokemon store can be found within Osaka station, selling all kinds of Pokemon merchandise. There are also special events from time to time. While it is not a big attraction, it is easy to plan in for any visit to Osaka and anyone into Pokemon will love it. While there is no official website in English, this blog post gives a good idea of what to expect. The official Japanese website is here.
Want more ideas?
Check out our 7 day sample itinerary for more ideas of what to do in Tokyo, Kyoto and Osaka.
Photo © by:
 Bamboo Arashiyama and Tokyo Ginza by Jason Ortego
 Ghibli Museum by Lucius Kwok
 Eiga mura by Japanexperterna.se
 Universal by Momopy
 Ninomaru by Pomakis
 Fushimi by Mrjohncummings
 Tokyo DisneySea by Wing1990hk
 Sanrio by MIKADO, Sakura
Written by: Daniel-san