Shop, relax and have fun in Rinku Town, a modern commercial district that rests just outside Kansai Airport in Osaka.
Table of contents:
Rinku Premium Outlets
Rinku Pleasure Town Seacle
Other Things to Do in Rinku Town
Visiting Rinku Town with the JR Pass
Whether you're coming or going from Osaka's Kansai Airport, it's worth spending some time exploring all that nearby Rinku Town has to offer. The modern commercial hub sits at the far end of the bridge linking the airport's artificial island with the shore. This prime location coupled with the wonderful variety of things to do in Rinku Town makes it a convenient place to spend a few hours before or after a flight into Osaka.
With hundreds of different shops and outlets in the area, shopping is the priority for most people coming to Rinku Town. But the commercial district has other things to entertain you as well, so read on to see what to do in Rinku Town when you visit with your JR Pass.
Rinku Premium Outlets
For most people who visit Rinku Town the Rinku Premium Outlets shopping mall is likely their first destination. This massive outlet mall is really the main attraction for Rinku Town and is home over 210 stores full of recognisable names.
It's actually one of the most popular outlet malls in all of Japan which seems like a glowing endorsement. Making it even more interesting is that the mall has been designed to look like the city of Charleston in North Carolina.
Inside you'll find luxury brands like Dolce & Gabbana and Kate Spade alongside casual sport icons like Nike and Adidas. Those in need of some serious retail therapy will find the Rinku Premium Outlets a perfect place to kill a few hours. That's because besides outlets, it also comes with coffee shops and restaurants where you can treat yourself to Japanese and international food.
Just 6 minutes by foot from the Rinku Town Station, this is probably the easiest place to visit in Rinku Town and one that's easy to like.
Rinku Pleasure Town Seacle
After the Rinku Premium Outlets, the next place to check out is the Rinku Pleasure Town Seacle shopping centre over the road. While it also has an interesting array of shops to visit, the real appeal of Rinku Pleasure Town Seacle is the other attractions and facilities it has that help you pass the time.
The most obvious is the giant Rinku No Hoshi Ferris Wheel that stretches 85 metres up from the centre. With a ride on the Ferris Wheel you're sure to get some excellent views of the area as you look out past Kansai Airport and the coast along Osaka Bay.
Another place in the centre that you may want to consider visiting is the Tennen Onsen Rinkunoyu. These hot springs, with both indoor and outdoor public baths, give you the chance to experience a typical Japanese onsen experience, while they also offer other services like massages.
Other Things to Do in Rinku Town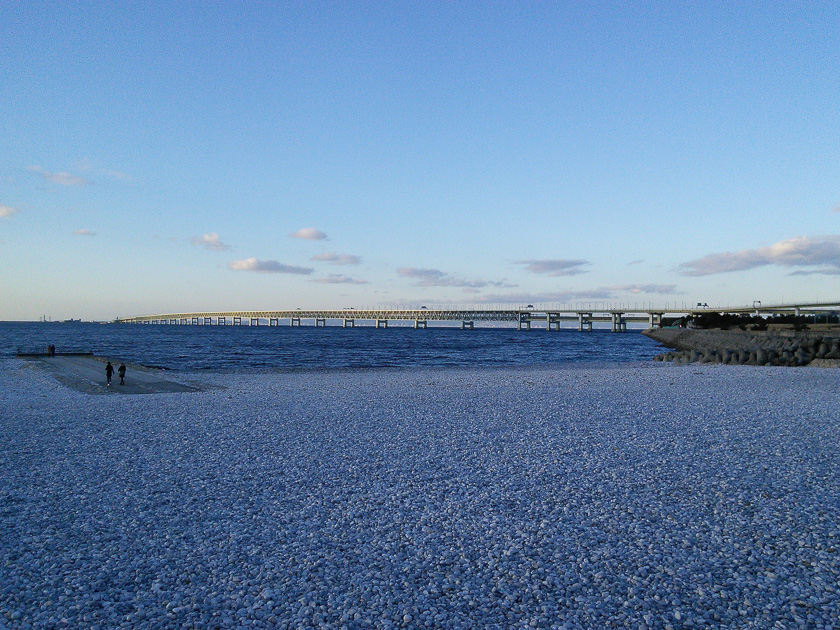 Marble Beach
For a nice change of pace from shopping, why not make your way south along the coast to Marble Beach. Even though it's an artificial beach, the many gleaming white marble stones make it quite a pretty sight. Perfect place for a waterside stroll as you admire the scenery and look out to Kansai Airport, especially around sunset.
Aeon Mall Rinku Sennan
Now if you're somehow not yet tired of shopping then consider making a trip over to Aeon Mall Rinku Sennan. Several kilometres south along the coast, this major shopping mall features around 160 shops, including many restaurants and clothing stores. But this mall also has a movie theatre and arcade, meaning it's a fun option for the whole family.
Visiting Rinku Town with the JR Pass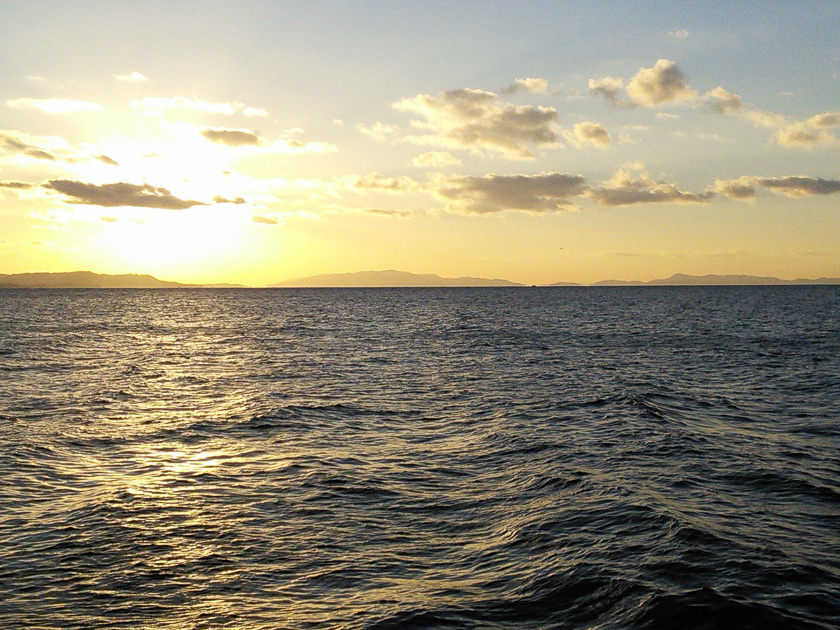 Since Rinku Town is on a common route between Kansai Airport and Osaka it makes sense that it's an easy place to reach. To get to Rinku Town you can your JR Pass or one of the other train passes in Japan without much difficulty.
Simply take the Kansai Airport Limited Express Haruka Service or the Kansai Airport Rapid Service from Osaka Station, or even Kyoto Station, to Hineno Station. From there, simply take the Kansai Airport Line one stop to Rinku Town Station.
Another option that is not covered with a Japan Rail Pass is to take the Nankai Airport Line from Namba Station which is one of the privately-owned types of train in Japan.