Learn where to activate the JR Pass at Tokyo there, opening hours, how to book tickets, seat reservations and more travel tips.
Tokyo's station is the centre of railways in Japan, here many lines start, terminate and interchange. Including high-speed railway lines, like the Tokaido Shinkansen, Tohoku Shinkansen and Hokuriku Shinkansen. That's in addition to the many local trains. Almost any visitor to Japan will be at Tokyo station at some point and is a likely starting point for the Japan Rail Pass.
Activating the JR Pass at Tokyo station
Tokyo's station has multiple points where the JR Pass can be activated. We suggest either the JR East travel centre, or the JR Central ticket office for fast and convenient service. Alternatively the Japan Rail Café, is great if you want to learn more about travel around Japan and have time to enjoy a hot beverage. Details on each exchange point are below:
JR EAST Travel Service Center (Marunouchi)
Open between 7:30-20:30
This is historically been the place to activate the JR Pass and one of the most popular places to start the JR Pass, and with good reason, as there is a JR travel desk as well, where travellers can ask questions about travelling in Japan, book tickets and more. Finding this exchange point is easy, just follow the signs with "Marunouchi exit".
JR-CENTRAL Ticket Office & Yaesu
Open between 7:30-20:30
The JR-Central Ticket Office is located near the Yaesu side of Tokyo station (the other side being Marunouchi). Follow the signs to with Yaesu exit and the ticket office is closeby.
JR EAST Travel Service Center (JAPAN RAIL CAFÉ)
Open between 8:00-16:00
The JAPAN RAIL CAFÉ is a special exchange point on its own. Here you can't just activate the JR Pass, but also ask for tips, get a beverage and meet locals and other travellers alike. It's a highly recommended experience if you have some time to space. Read all about it here.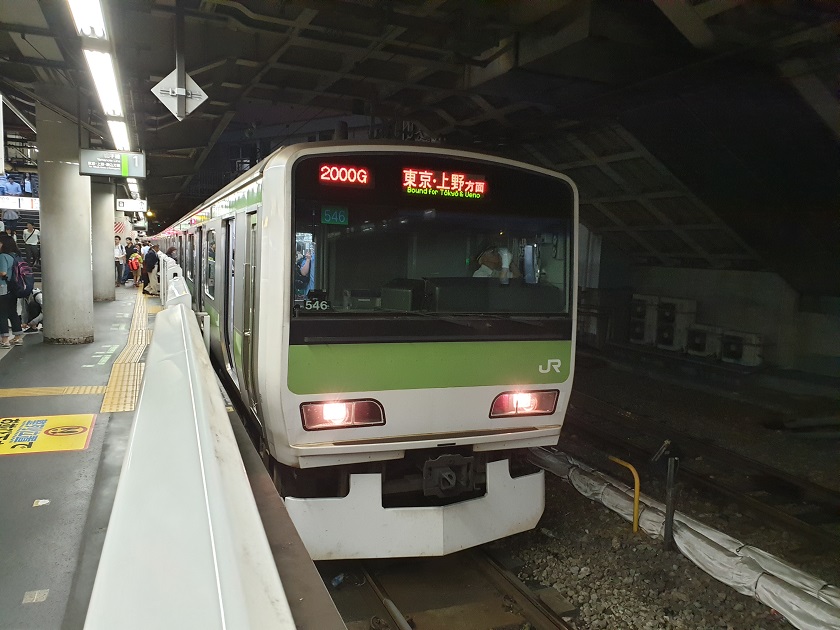 JR-CENTRAL Ticket Office (Yaesu North)
Open between 9:00-19:00
This is one more ticket office where the JR Pass can be activated at. Near the Yaesu North exit.
JR Tokai Tours Tokyo Office
Open between 8:00-20:00
JR Tokai ticket office is located near the Tokaido Shinkansen gates and can be found by going to the "Tokaido Shinkansen ticket gate".
Tips for visiting Tokyo station
The JR Pass includes free platform access (even when you're not travelling) this is great if you want to go trainspotting up close.
Tokyo's station is like a city within a city, there are countless shops, offices and restaurants. Take some extra time to explore the station before travelling onwards.
The official souvenir to buy at Tokyo station is called Tokyo Banana These cream-filled cakes are simply delicious and are a popular gift
There's a panoramic viewing point overlooking Tokyo station called the JP Tower, it's a great place to see trains come and go and enjoy a fresh drink, and there is no entrance fee.