Japan is a wonder from many points of view. The people are always nice no matter where
you go, the rituals they have provide a sense of fanciness, and their hot springs are something
that you have to try while there. However, have you considered a food tour of Japan? Foodies are
always trying to find the best spots to eat, and Japan does not disappoint.
The first mistake that you can make is to think that the best food in Japan is in Tokyo. It is an easy mistake to make. But fear not, every region has something to bring to the table (there's a pun in there somewhere). Below you will find some of the best places in Japan where you can enjoy the most
delicious food.
Kobe Beef
We cannot talk about Japan and not start with Kobe Beef. It must be the most legendary beef in the world, hands down. So is the price, a single steak can easily cost a month worth of rent. You easily can pay a few hundred dollars for a meal that serves Kobe Beef. To cope, don't think of it as just food, but a once-in-a-lifetime experience. It can be found pretty much everywhere in Japan, and the best way to eat it is in shabu shabu, which is some kind of soup that has boiled meat, sukiyaki (hot pot,) and teppanyaki, which is most people's favorite. That is when the chef makes the Kobe
beef right in front of you. As I said, it is an experience.
Ramen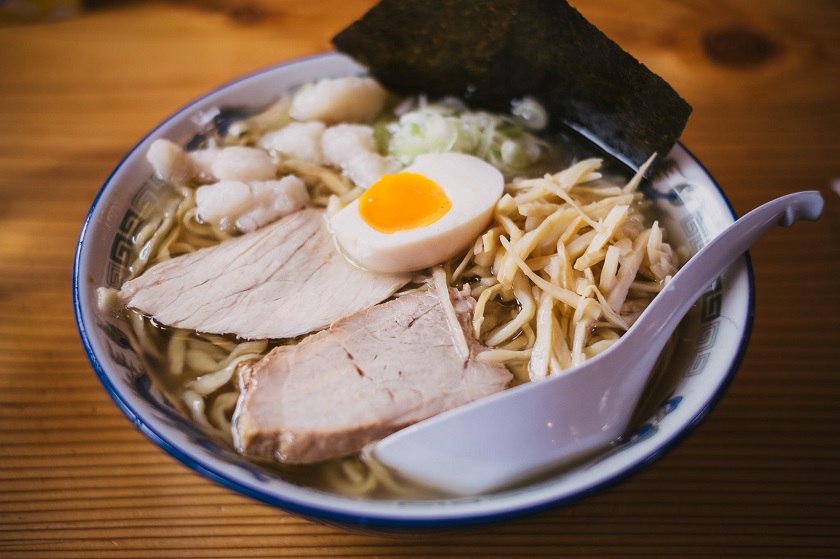 The ramen that you buy outside of Japan simply does not compare to the ramen you can eat in Japan. At the same time, I think that the one we buy in grocery stores actually gives ramen a lousy reputation. So, if you do not like ramen in general, you should still give the one you find in Japan a shot. The best ramen that I can recommend is the one you find in Yokohama. It is just a 40-minute ride from Tokyo. However, what you should know is that Yokohama has food museums, and a ramen museum exists as well. They even have a ramen festival. Even if you don't like a particular style of ramen, there are plenty to try. From Tonkotsu, to Chicken, Kimchi, Seafood and many more. If you linger there for a week or two, you may gain a few pounds from all the delicious ramen.
Seafood – from Sushi to Sashimi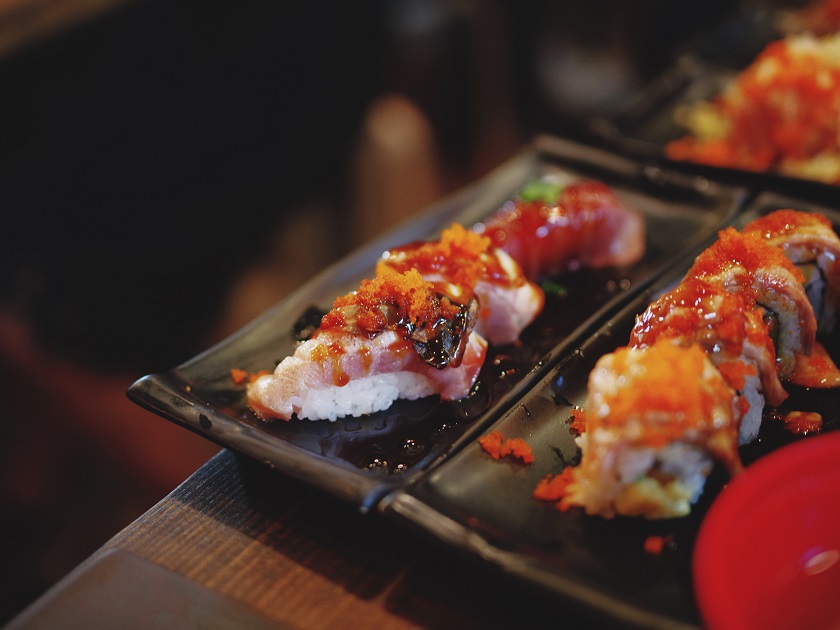 Just like it was with the Kobe Beef, we cannot overlook the fact that Japan is, after all, an island. Its cuisine heavily based on seafood. My advice is to go south to Shimoda, down the Izu peninsula and an easy day trip from Tokyo. It is located about 3 hours away from Tokyo, but it is a place that keeps on giving. Delicious food is not the only thing you will find there, but you can stay at some of the best Ryokan retreats in Japan. The seafood, on the other hand, is to die for. The fish markets are open before the sun comes up, and everyone is trying to get the freshest catch. The restaurants have squid in their menu, as well as baked fish, and kinmedai. The latter is a crispy golden eye snapper and slowly becoming a delicacy recognized all over the world. It's really worth a try. Japan may be a long way from home for some of you, but when you travel, you should go to places where you can find the most of everything. Food is often a reason to pinpoint a location as a must-see, and Japan is one of them. Just make sure that you do not need a visa. You'll need this to be eligible for the Japan Rail Pass. One of the best things about Japan is that you can travel the country on a single rail pass. Other than that, you'll have an unforgettable experience there.
Post was made in cooperation with Mytravel Photo's