On March 8th, 2020 the Japanese government placed an entry ban into place, barring foreign nationals from entering Japan. The list has since been updated to include 129 countries, in an effort to contain the Coronavirus (COVID-19) from spreading. On this page we list the latest news regarding international travel bound for Japan, updated regularly as the situation develops.
Background information and steps taken
Additionally, a state of emergency was declared domestically, limiting travel, closing public venues and limiting non-essential business. By the end of May, the state of emergency was lifted due to very low numbers of new cases on a daily basis.
Although the state of emergency has been lifted, there are still extensive and detailed governmental guidelines and limitations remain into place. The government will gradually ease restrictions on events, in the coming weeks sport events will still play without crowds. Concerts and cultural events will be allowed to start with 100 attendees, with numbers increasing step by step up to 50% of a venue's capacity.
Next month professional baseball will start with empty stands, gradually allowing increasing numbers of spectators. Furthermore, concerts and cultural events will be allowed to start with 100 attendees, with numbers increasing step by step.
What is the current situation in Japan?
With the lift of the state of emergency, steps have been taken to restart economic activities. Such as longer business hours, resumption of regular train services and a program to boost domestic tourism called: The Go To Travel Campaign, incentivising people already in Japan to explore the country with subsidized travel.
When will Japan open for domestic tourism?
Domestic travel in Japan is incentivised starting in July with the kick-off of the Go To Travel campaign, that will give tourists up to ¥20,000 per person for each they night stay at an accommodation facility. The value will be giving in the shape of coupons and discounts.
When will japan open for international tourism?
The current international travel restrictions are in place until the end of July and may be renewed. As of 24/07/2020, no announcement has been made for a fixed date when international visitors are welcomed again, yet there are promising signs.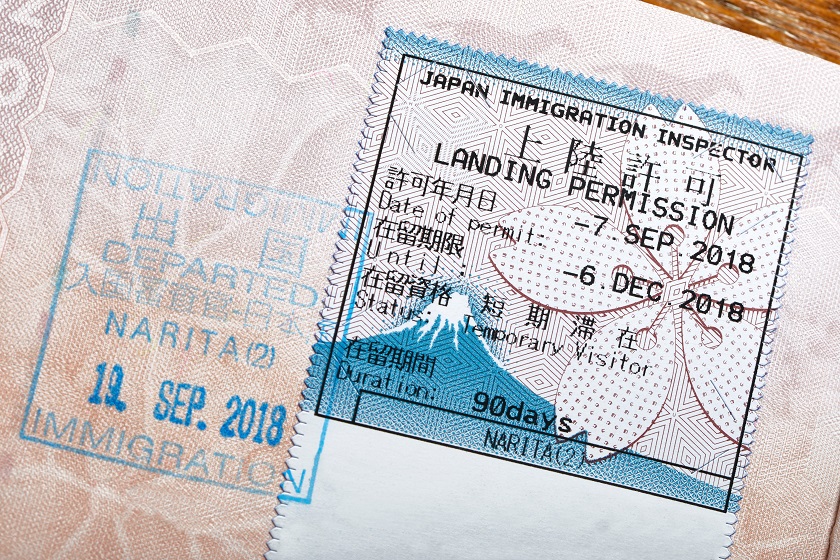 Travel bubbles
Japan's prime minister has proposed a series of travel bubbles between countries that have the spread curtailed. These include travel bubbles with Thailand, Vietnam, Australia and New Zealand, plus a special case for residents of Hawaii is considered as well.
A travel bubble would allow business and leisure travellers to travel between each country on a bilateral basis. As talks are still underway, no details on what a travel bubble arrangement would look like have been released as of yet.
In July Japan may also begin talks with Taiwan and Brunei to resume travel. As both countries have been among the best to curb the spread.
Business travel to resume
At the end of June, Japan was opened again to business travellers from selected countries, and under the condition that they follow certain rules. This includes a PCR test before travel, have a pre-approved business itinerary and having to avoid public transportation for the first two weeks while in Japan. Self-quarantine may also be required for time not spent on business.
On June 25 the first business flights were resumed between Japan and Vietnam, the first such flight since the emergence measures were put in place. The next country to likely allow a similar arrangement will be Thailand.
New testing facilities for international arrivals.
Japan has set out to build new coronavirus testing centres at its three major international airports, Haneda, Narita and Kansai Airport. In addition to central parts of the cities, as the country sets out to relax travel restrictions.
The new facilities are aimed at increasing the amount of polymerase chain reaction (PCR tests), to over 4,000 per day, and the testing times to a few hours. Currently, authorities are able to administer 1,000 daily PCR tests, with results confirmed in around one or two days.
Those who test negative upon arrival will be issued certificate, and be allowed to travel without further quarantine.
European nations opening to Japan
On June 29th, the European Union announced that it will once again allow visitors from Japan, including tourism. While no such announcement has been made in return by Japan, it is a hopeful sign that this will be reciprocated.
Hope lights the way – new tourism campaign
JNTO as launched a new campaign called hope lights the way, to guide visitors back to Japan once conditions allow.
The video features some of the most diverse and beautiful highlights Japan has to offer. From the white snow mountains of Hokkaido to the sandy blue beaches of Okinawa. It certainly will make you want to come back to Japan.
We'll update this page as soon is more news is available, booklist it to get the latest news.
The first step to opening Japan again internationally
The Japanese government has announced starting September, foreign students, foreigners who hold resident status and business travellers for a selected few countries will be able to travel to Japan first.
The restrictions for foreign students will be lifted for those that have a sponsored visa by the Japanese government, later followed by others.
Additionally, a selected few countries in Asia such as Singapore, Laos, Hong Kong and Thailand will allow business travel to resume on a bilateral basis.
Phased opening – Phase one
Japan will be using a three tiered system for allowing international travel to resume.
The first phase will allow travellers who fall under the category of engineering, humanities and international services, business managers, highly skilled professionals, specified skilled workers or technical intern trainees. Additionally, travellers engaged in nursing care or with startup visas may also be allowed entry.
The second phase will allow general business travel to resume from selected save countries, such as New Zealand, Australia, Cambodia, Singapore, China, South Korea, Hong Kong, Macau, Brunei, Malaysia, Myanmar, Mongolia, Laos and Taiwan.
And the third phase will allow tourism travel to resume, though restrictions may still apply.