Whether you're a coffee lover, architecture buff or just want to see what all the fuss is about, check out the world's largest Starbucks Reserve Roastery right here in Nakameguro. Located along the serene Meguro River, this 1,200sqm space beats Seattle, Shanghai, Milan and New York in size and offers four floors of coffee, food, cocktails and much, much more!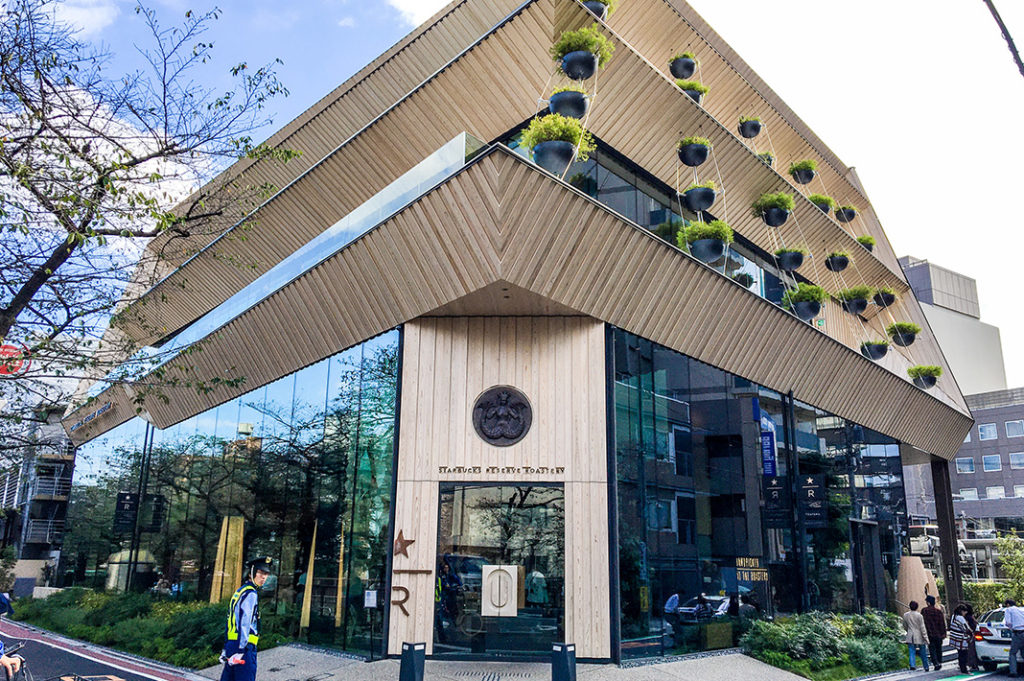 A traffic director stands out front, his job somewhat redundant on a Tuesday lunchtime. He is no doubt recollecting the glory days of the opening month queues.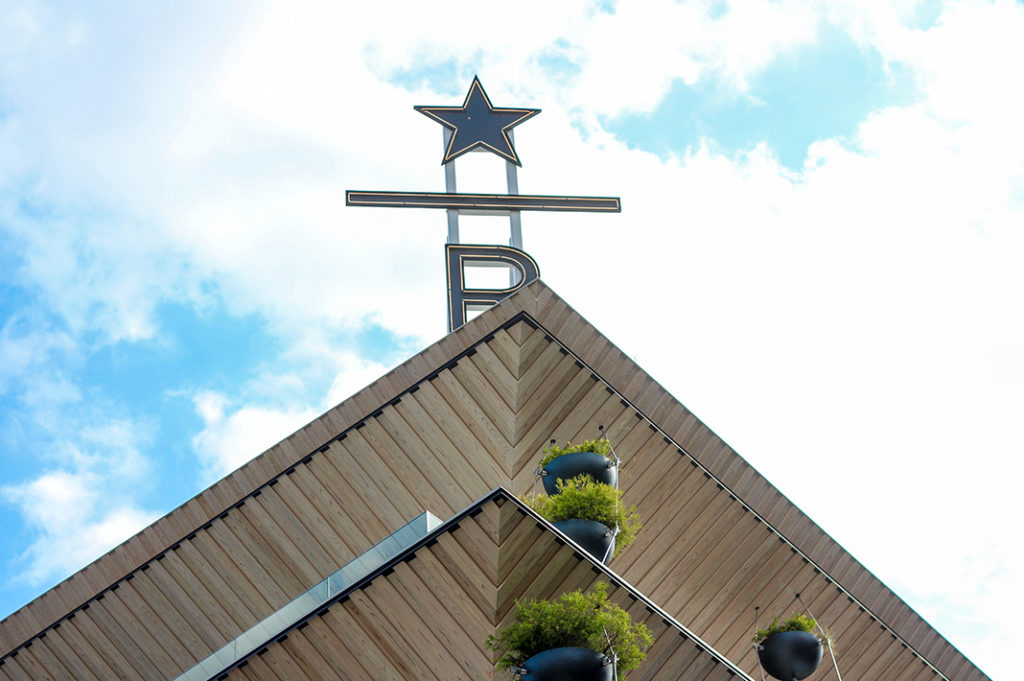 The building itself is quintessential of Japanese architect Kengo Kuma; contemporary and sleek featuring both timber and greenery. Once inside the heavy front doors, you'll find yourself immersed in a copper and coffee bean wonderland. With so many areas and floors to explore, let your inner coffee-loving child run free.  
From the Ground Floor Up
The ground floor is where you get your first glimpse of the giant copper roasting machine which stretches up 17m through all levels of the building. At its base, a team of roasters take raw green coffee beans and start them off in the roasting process. The whole process is completed on-site, with beans whizzing around through tubes Willy Wonka style, and ending up packaged on floors above.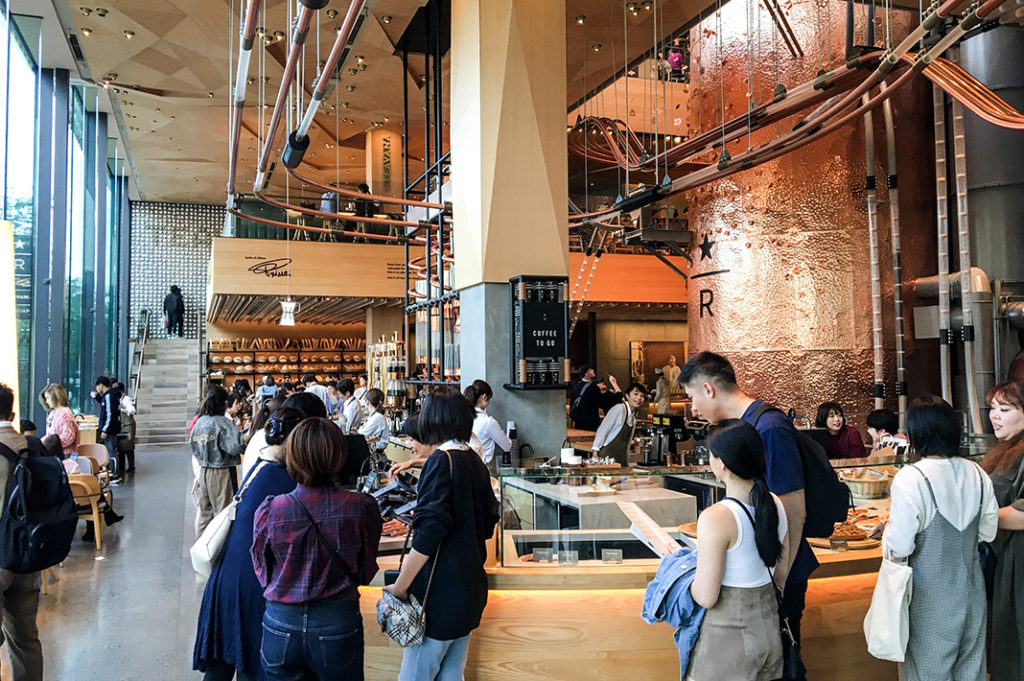 Beside the roaster is a retail area where you can buy fresh-roasted coffee beans to take home, and all the necessary accessories, clothing and merchandise to accompany them. 
Stop by the 'Main Bar' for your cup of joe, but be prepared for a rather elevated experience. The baristas are trained to know everything about the many varieties of beans on offer, including the best extraction methods for the job. It's fair to say, this is a far cry from your average take away Starbucks Venti.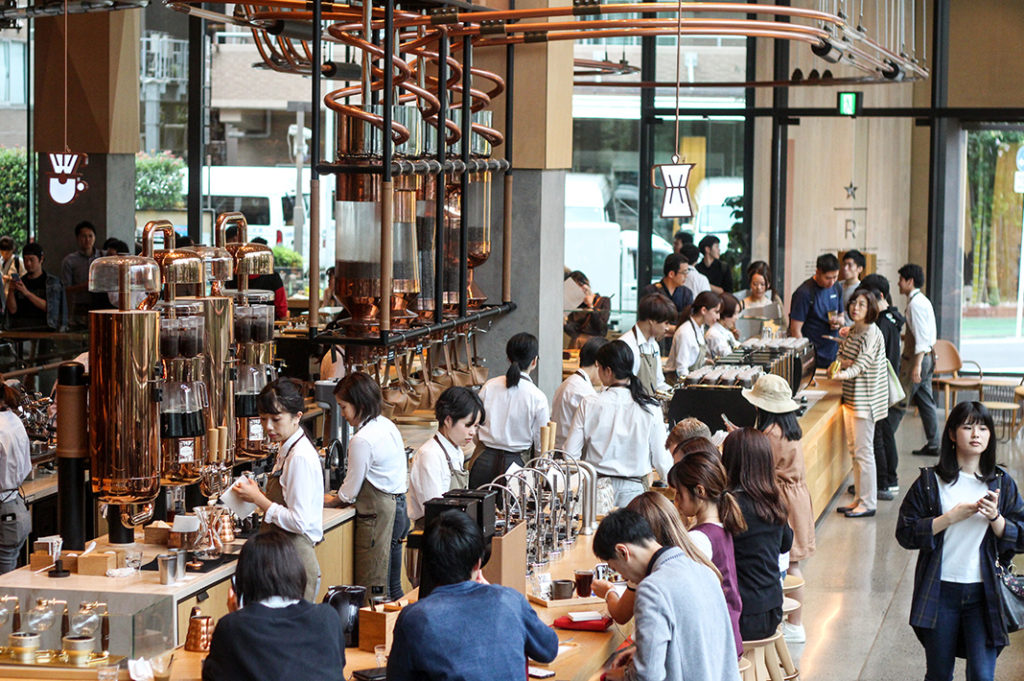 Over by the stairs you'll find the Milano style Princi bakery, serving up yeasty goodness at all hours. Head on upstairs to experience the other caffeine: tea. 
A Spot of Tea at Teavana
The second floor is home to Teavana, the leafy branch of the Starbucks empire. The main bar has various tea blends on display with scientific looking steeping mechanisms ready to brew you the perfect cup.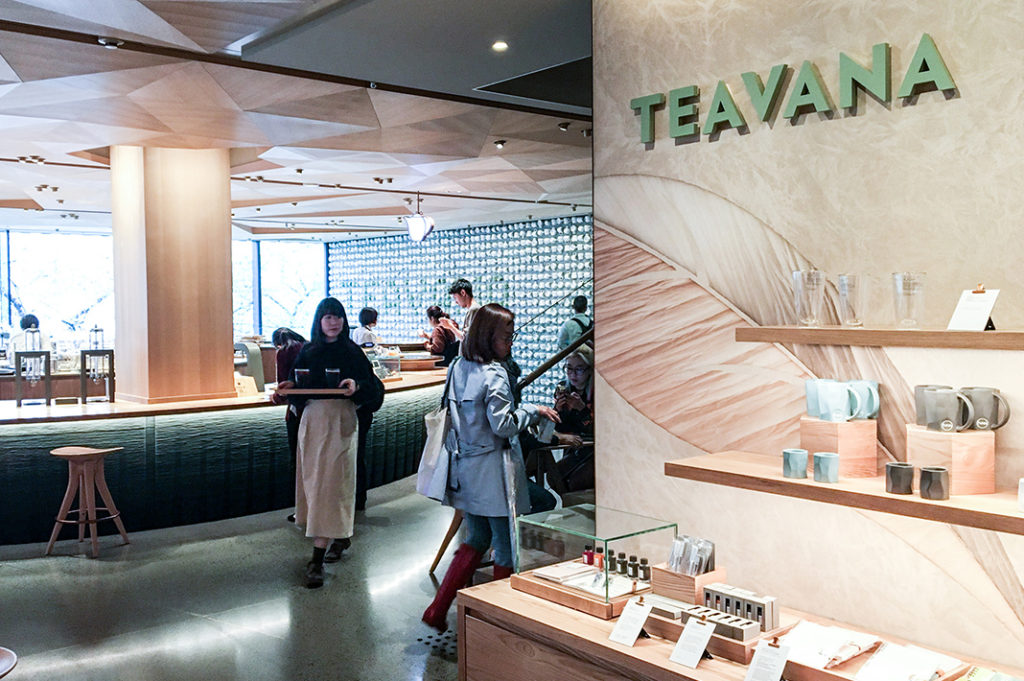 In the back corner you'll find a retail area selling take-home tea blends and designer crockery for sale. Quite fittingly, this also happens to be the world's largest Teavana tearoom. From the mezzanine, you can look down upon the roasters hauling and pouring humongous sacks of coffee beans. 
Something a Little Stronger
If you're after a stronger shot, head up to the third floor to the Arriviamo Cocktail Bar. This is the place for cold brew fans and happy hour lovers alike.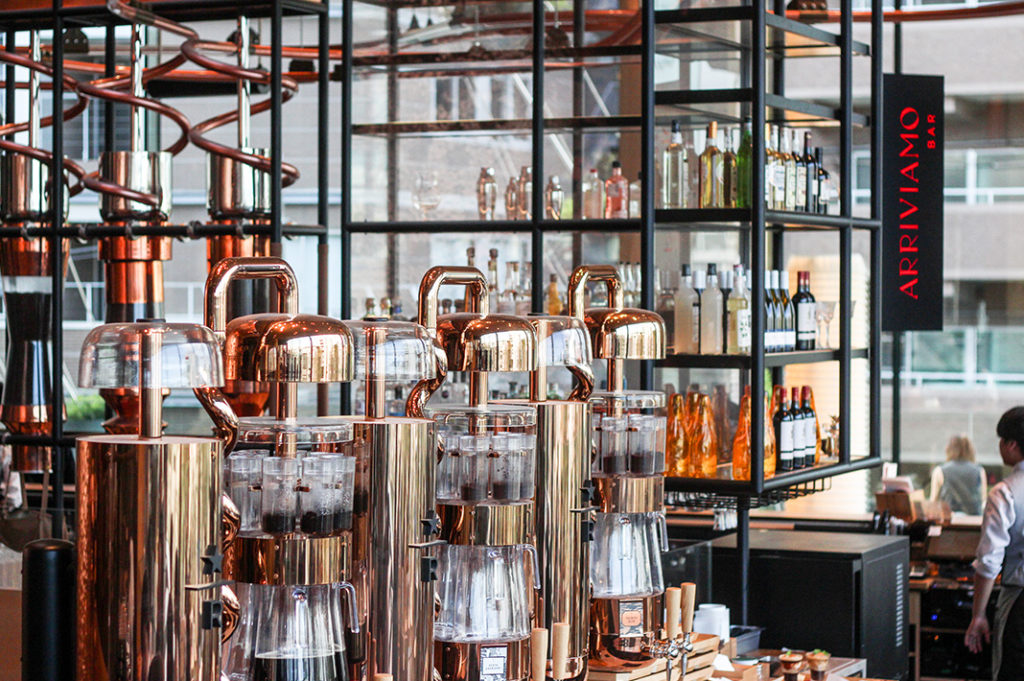 The cocktail menu, of course, carries a caffeinated theme, and there are tasty baked treats available, too. Unable to resist the Nakameguro Espresso Martini, we slowly and carefully took our drinks outside to the terrace. 
Drenched in warm afternoon light, we admired the wooden tables and chairs made by a Yamagata craftsman. The views were of the local neighbourhood and the tops of the cherry blossom trees lining the Meguro River. We noticed people were leaving their bags and jackets as placeholders on the prime riverside seats for up to 20 minutes. Surprisingly, nobody seemed to mind, though I fear that this wouldn't fly during cherry blossom season. 
Level 4 rounds out the roasting experience as you watch the beans packaged into bags on the production line. This level also features a lounge area where various events are held.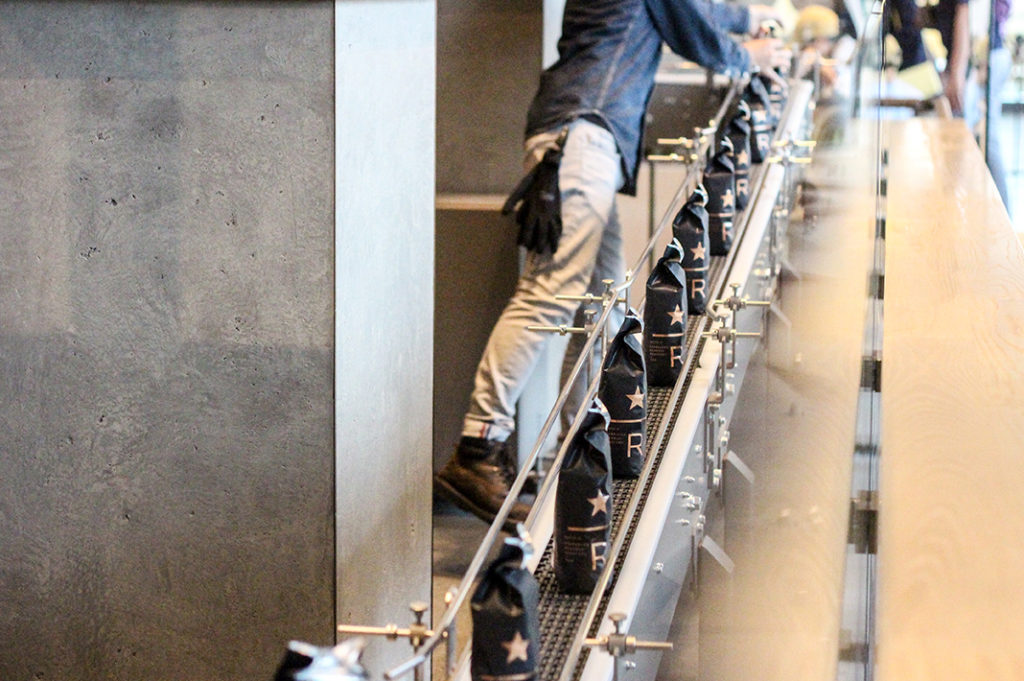 The entire Starbucks Reserve Roastery building features stunning design and ample delicious food and beverage options. It's the perfect place to spend an hour or so during your time in Nakameguro. 
Starbucks Reserve Roastery Tokyo (Nakameguro)
Address: 2 Chome-19-23 Aobadai, Meguro City, Tokyo
Open: 7:00a.m. – 11:00p.m. (7 days)
URL: https://www.starbucks.co.jp/roastery/ 
This article was first published by Japan Journeys. Check Japan Journeys for deeper and unique insights into visiting Japan, including wellness, travel, cuisine and more. Follow on Instagram @japanjourneys.jp, and on Facebook at this link!