Learn how to activate the JR Pass at Haneda airport, where to exchange the JR Pass, find the JR Ticketing office and how to travel into Tokyo.
Haneda Airport and the Japan Rail Pass
Haneda International Airport together with Narita Airport are the international gateways to Japan, and most of Japan. Coming to Tokyo, you'll arrive at either of these Airports. Previously we covered How to activate the JR Pass at Narita Airport, and today we take a look at Haneda.
Haneda Airport is considered one of the most convenient airports in the world and is quick and efficient. Arrival procedures can be as quick as 20 minutes, that includes disembarking the plane, going through immigration and collecting any luggage. After all that is done, the next step is getting to the JR East ticket office.
Going to the JR Ticket office at Haneda Airport
All international arrivals arrive at Terminal 3. Once inside the arrival hall, it's only a 5-minute walk to the JR East Japan Travel Center, which is located at 2F in the arrivals lobby, near the Monorail entrance. To get there, simply follow the signs with Railways / Monorail.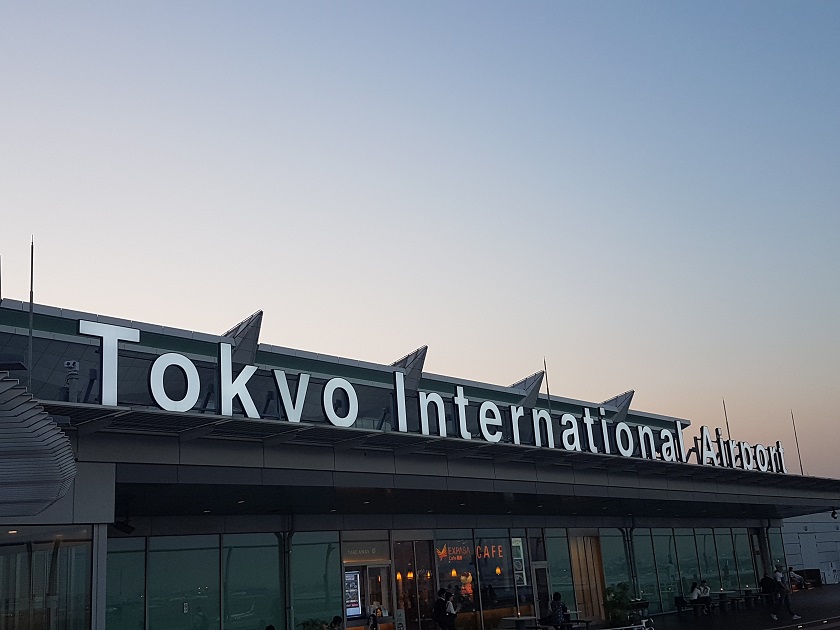 The JR East Japan Travel Center is open between 6:45-20:00 every day of the year.
Alternatively the JR Pass can also be activated at the Tourist Information Center at Haneda Airport Terminal 2 between 6:00-23:00 but note that you need to travel to Terminal 2 first.
Travelling from Haneda to Tokyo Station using the JR Pass.
First, take the Tokyo Monorail from Haneda Airport to Hamamatsucho station. This is the last station on the Monorail. At Hamamatsucho, transfer to the JR Yamanote line to Tokyo station, which is only 3 stops / 6 minutes away. From Tokyo station, you can go (nearly) anywhere in Japan using the JR Network.