Visiting Japan during the 2015/2016 FIFA Club World Cup? The tournament will be held in two stadiums, Nagai Stadium in Osaka and the Nissan Stadium (also knows as International Stadium Yokohama), in Yokohama.
Learn how to access Nagai stadium in Osaka and the Nissan Stadium in Yokohama.
Osaka:
Getting to Nagai stadium:
The closest JR station is Tsurugaoka Station, from there it is about 5min walk to the stadium. Coming from Osaka and Shin-Osaka stations, take a local line to Tennoji station and transfer here to the JR Hanwa line to Tsurugaoka (about 40 min). Coming from Kansai Airport, take the JR Hanwa line directly to Tsurugaoka (about 60). The Japan Rail Pass can be used for all these lines.
What else to do in Osaka?
Osaka is a fantastic city to visit, the local atmosphere is something you can't find anywhere else in Japan. There are basically two main areas in Osaka. The more uptown Umeda district, here you'll also find Osaka station and the floating gardens on the Umeda Sky Building. Its beautiful to visit after dark when the skyline of Osaka lights up.
Then there is the downtown area of Namba. The local atmosphere here is very lively, here you'll also find the close by Dotonbori and shopping streets of Shinsaibashi, here you'll also find many small shops and local delicacies to try.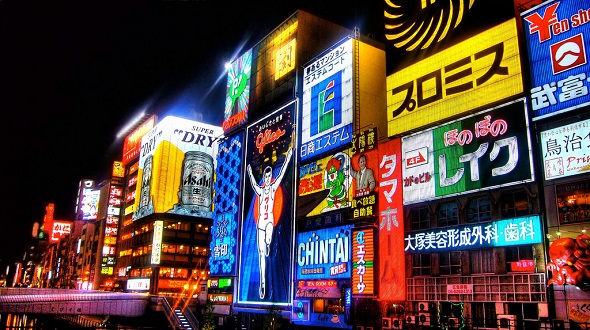 Making a day trip outside of Osaka.
Nara makes for an outstanding day trip from Osaka and travel there is included in the Japan Rail Pass.
Yokohama:
Getting to Nissan Stadium:
The stadium is located very central in Yokohama and can be reached within 15min of foot from Shin-Yokohama station. An alternative is to take the JR Yokohama line to Kozukue station and walk from there, about 7 min. Coming from Osaka, or Tokyo simply take the Shinkansen to Shin-Yokohama station and proceed as above.
What else to do in Yokohama?
Yokohama is one of the biggest cities in Japan and feels very modern. Visitors can enjoy the modern water front of Minato Mirai and Yokohama harbor. Then there is Japans largest China Town in the world, located in Motomatchi. Great for Chinese food and local Ramen. For visitors who wish to see something more traditional, Sankeien Garden makes for a great break from city life and is one of the most beautiful landscape gardens in Japan.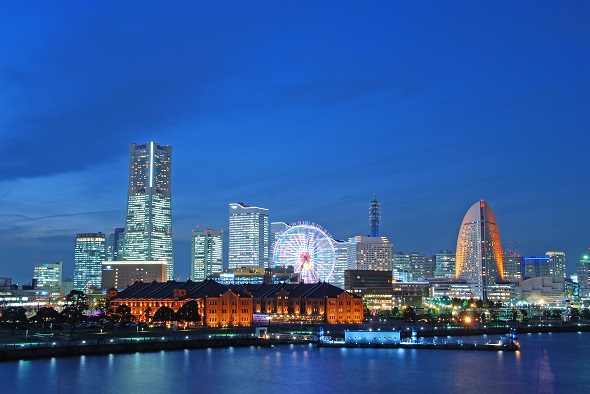 Life outside the city?
Yokohama also makes for a great base to explore the region from, visitors can easily include a visit to Fuji or Nikko. Also Tokyo is just 30min away by bullet train.
Game Schedule.
The game schedule for 2016 can be found here.
Got any questions?
Let us know in the forums.
Photo ©
 Minato Mirai In Blue by akumach
 Dotonbori by JoopDorresteijn