Itinerary tip: Matsushima.
The scenic islands of Matsushima located just off the coast east of Sendai and to the north of Tokyo have for centuries been considered one of the three most scenic views in Japan rivaling Amanohashidate and Miyajima. In modern times you can now walk around some of the islands connected by bridge and take a cruise around Matsushima bay.
What to do:
Walk around Oshima and Fuukura Islands.
These are the two larger islands in Matsushima bay and they are connected by foot bridge to the mainland. Oshima is the smaller island and located to the south. It used to be a retreat for monks and their ornamented meditation caves can still be found. The island is also a perfect picture spot for shooting photos of Matsushima bay.
Fukuura island is the largest island and can be accessed by the 252m long red footbridge of Fukuura-bashi that has been on the face of local postcards over a century now. A 200yen fee is required to walk the bridge and access the island. This is well worth it and keeps the island relatively quiet. Fukuura island is an enjoyable hike, taking about 1 hour with different scenic views of Matsushima bay. At the end you can enjoy at the local park which makes for a good excuse for a picnic on a hot day.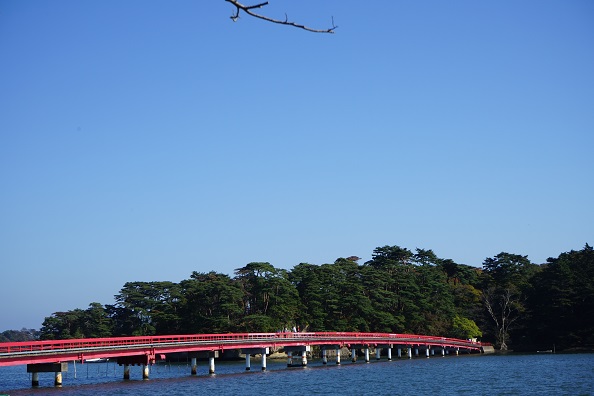 Walk to bridge to Fukuura Island.
Take a cruise around the Matsushima islands. Various companies offer cruises around Matsushima bay. View the pine-clad smaller islands up close and enjoy the fresh sea air. Most cruises circle around the bay and take around 30-60 minutes / 1000yen – 2400yen. There's also a cruise between Matsushima and Hon-Shiogama following the Sanriku Coast line.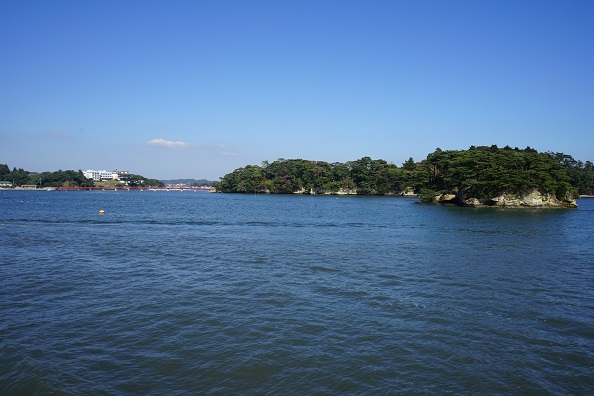 Bayview of Matsushima from one of the cruise ships.
Hon-Shiogama is a small harbour town just north of Matsushima and makes for a perfect addition when you have a bit more time on your hands. It is famous for its fresh fish market and perfect for eating just caught Sashimi and Sushi. Hon-Shiogama can also be accessed by rail, just 10 minutes from Matsushima kaigan station.
Getting there with the JR Pass:
From Sendai:
Matsushima can be accessed by local train from Sendai. Take the JR Senseki Line Local to
Matsushima kaigan station, taking 40 minutes and it is free with the Japan Rail Pass (or ¥ 410 otherwise). From Matsushima kaigan it is easy to access the area on foot.
A quick bit of advice, be sure to get off at Matsushima kaigan station, one stop further is Matsushima Station but it takes longer from there to access the bay area.
From Tokyo:
Take the Tohoku Shinkansen to Sendai (94 Minutes/¥ 11,400) and transfer at Sendai station to the JR Senseki Line. Take that to Matsushima kaigan station (40 minutes ¥ 410). The route is fully covered by the Japan Rail Pass.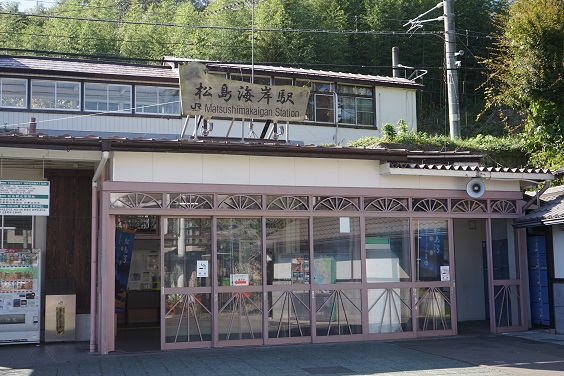 Matsushimakaigan station