Table of contents:
What to Do in Matsumoto
When to Visit Matsumoto
Hiking Around Matsumoto
Getting to Matsumoto with the Japan Rail Pass
Chances are many tourists planning a visit to Japan have heard of the city of Matsumoto. Or, more specifically, they've heard of Matsumoto Castle. Described as one of Japan's most iconic castles, it's often travellers' main reason for visiting Matsumoto. What they don't realise is that there's much more to this mountain city in the Nagano Prefecture of central Honshu. To show you what we're talking about, here are the best places to visit in Matsumoto, including Matsumoto Castle of course.
What to Do in Matsumoto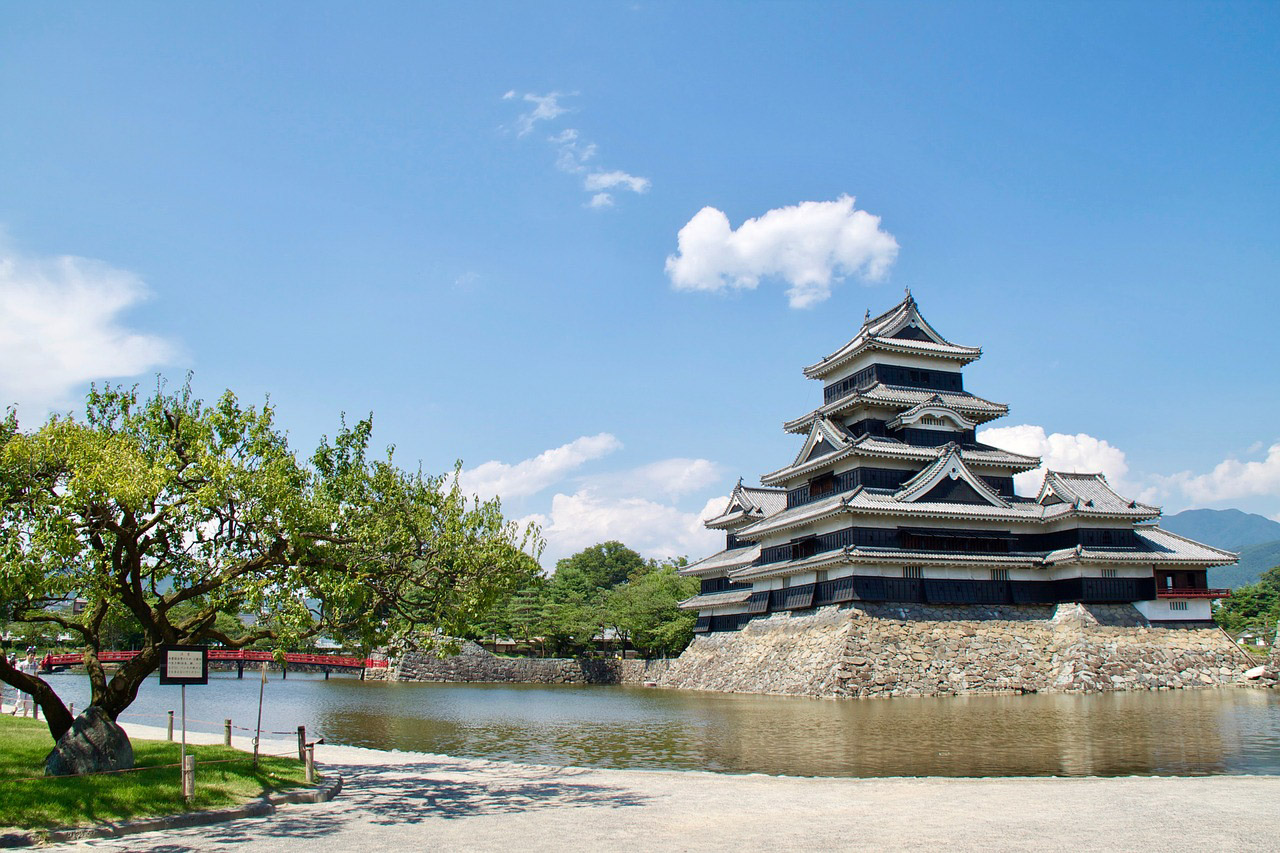 Many tourists chose to visit Matsumoto solely so that they can see the city's incredible castle. What they don't realise is that there's plenty more to see and do there. Even if you're only do a day trip to Matsumoto, you'll find you have enough time there for some of the other things to do in Matsumoto.
Matsumoto Castle
Being the city's star attraction, it only makes sense to begin your visit with Matsumoto Castle. This striking landmark is one of Japan's best castles, both in terms of beauty but also in how well it has survived over the centuries. The main parts of the castle date from the end of the 16th century and unlike many Japanese castles, are still made from their original wood. Thanks to its picturesque black exterior, the castle has long been nicknamed "Crow Castle". Visiting Matsumoto Castle you'll be able to admire the authentic wooden interior, as well as the view from the sixth floor observation deck.
Nakamachi District
Not all of Matsumoto's history is tied up in in the city's castle as the nearby district of Nakamachi proves. Home to merchants and their warehouses since the Edo Period, this district in the city centre is a pleasant place to walk through as you soak up your quaint surroundings. Many of the traditional buildings now house shops, restaurants and even ryokan.
One of the best places to do this is "Frog Street", a small pedestrian lane that typifies Nakamachi's old-fashioned nature. Frog Street or Nawate-dori also happens to be the city's premier shopping street, full of antique shops, book stores and other curiosity stores.
Daio Wasabi Farm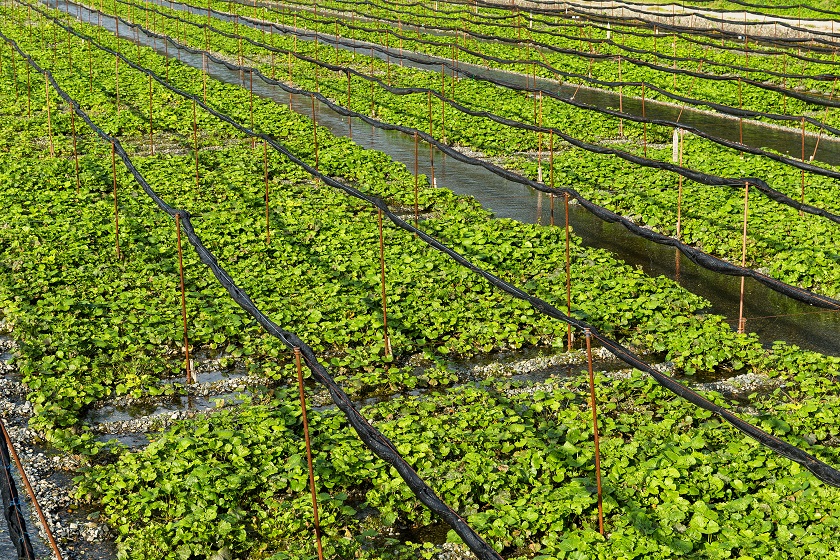 The one Japanese condiment that most international travellers are familiar with is wasabi and Matsumoto is actually well-known in Japan for its wasabi. Whether you can handle wasabi's heat or not, it's possible to learn more about it at the Daio Wasabi Farm. There you'll learn about its precious growing conditions and see what fresh wasabi looks like. And of course, there's plenty of wasabi-flavoured products to sample, including the daring wasabi ice-cream.
Timepiece Museum
Further showcasing the versatility of Matsumoto as a tourist destination we come to the city's Timepiece Museum. The museum's collection has grown thanks to local donations of items and is now home to over 300 clocks and watches from Japan and abroad. Many of the timepieces are still in perfect working order and exhibits divide them by factors like place of origin or the profession that used them. Outside the museum you'll find its centrepiece, the largest pendulum clock in Japan.
Hiking Around Matsumoto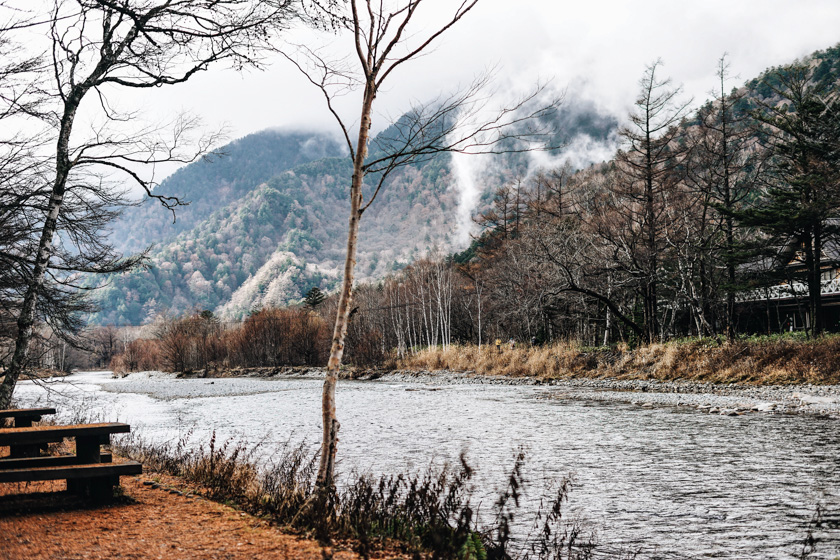 One of the key reasons to allow more time in Matsumoto has less to do with the city and more with its stunning surroundings. After all, it does sit at the doorstep to the Japanese Alps where hiking opportunities abound during summer. There are many established hiking routes that go from campsites in the city's outskirts and take you to quiet onsen hot springs in the nearby countryside.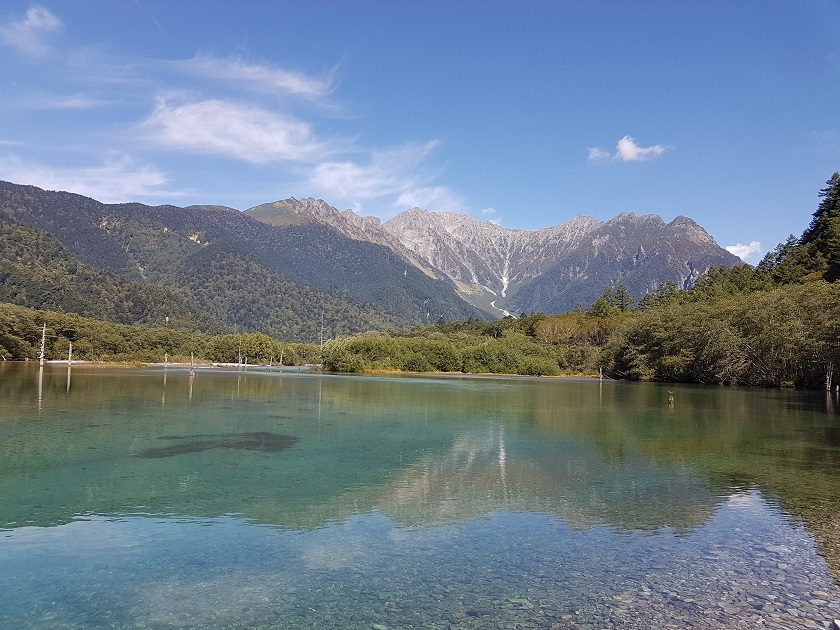 A little further afield you'll find scenic nature spots like the highlands of Kamikochi or Taisho Pond. Then there are all the amazing mountain peaks, including iconic Mount Hokata, one of the 100 Famous Japanese Mountains.
When to Visit Matsumoto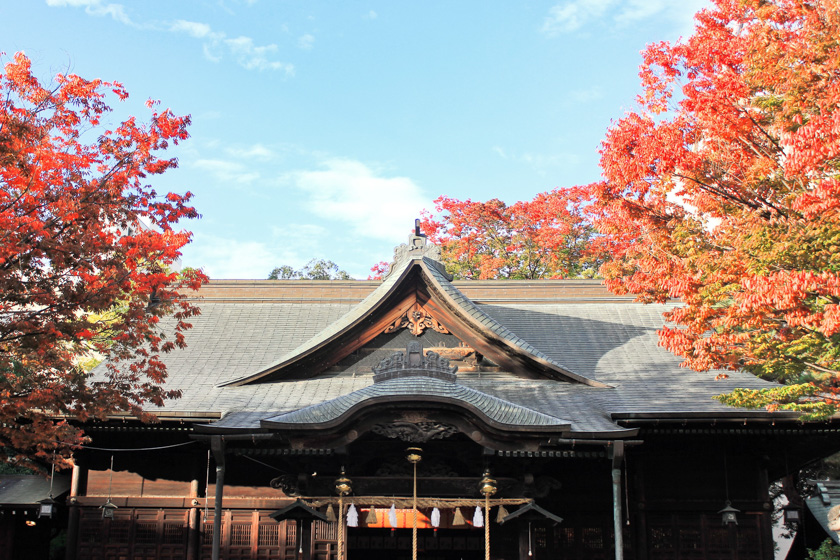 Since it's located so close to the Japanese Alps, it makes sense that Matsumoto enjoys an alpine climate. For fun in the snow, visit in the winter months from December to April. But the best time to visit Matsumoto if you want to see the city at its prettiest is either during spring or autumn. During April and May, you can expect to see cherry blossoms all over the place, while October is perfect to catch the autumn leaves. Months to avoid for their exceptionally wet weather are June and September.
Getting to Matsumoto with the Japan Rail Pass
Even though it's near the Alps in the country's interior, it's quite easy to reach Matsumoto with the Japan Rail Pass. You reach the city by train from Tokyo by taking the Chuo Line and it couldn't be simpler. If you're already travelling through this part of Honshu by train, you could also take the Shinano Line from Nagano or Nagoya. Even better, each of these journeys are included in the JR Pass.