Can't wait until you visit Japan? With Google Street View you can get a preview (and not just of the streets). Here's a small collection of cool places we found on Google Street View.
Check out the Cherry blossom.
Sakura (Cherry Blossom) from all over Japan.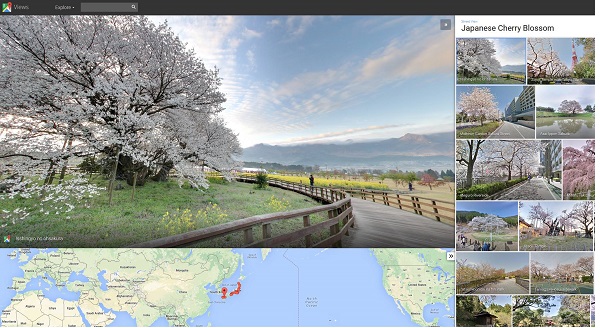 Have a look inside the all new Hokuriku Shinkansen.
You can walk through the train using Google Maps and visit GranClass, Green Class and Ordinary Class. It's even possible to walk from car 1- 11.
Gran Class
Green Class
Ordinary Class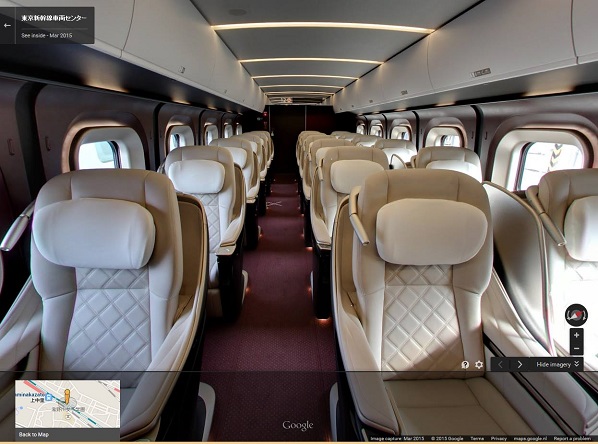 Mountains and Volcano's
The caldera of Mount Tate (Takayama)
Mount Notori
(with Fuji in the distance)
One of the most popular places to visit via Google Street View is climbing Mount Fuji. Here are different vantage points.
Climbing the track to Fuji two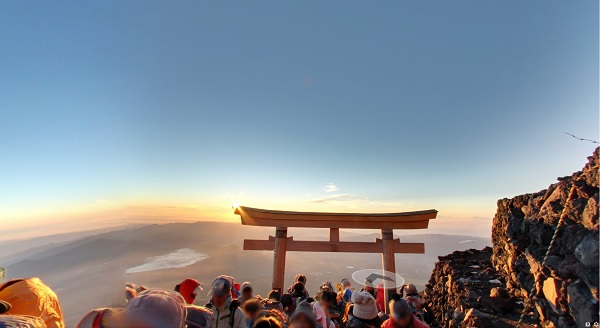 Bridges and Rivers:
On top of the great Seto Bridge
Futase River / Shindoji bridge found north of Fukuchiyama.
Museums
Google Street view General site. Here a complete collection of museums can be found.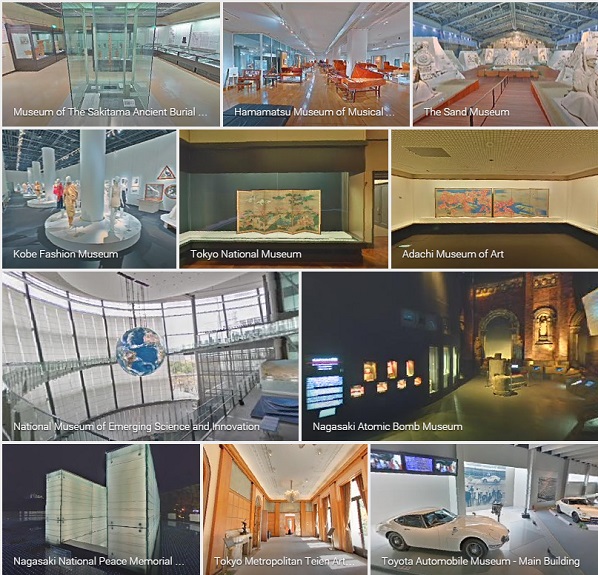 Hiroshige Art Museum (Shizuoka)
Inside the woods:
Nigishima-toge Pass to Okamizaka-toge Pass near Kumano Kodo (Wakayama). This is an amazing hike to make.
Others:
Abandoned Island of Hashima, also known as Battleship Island.
Flower fields of Furano in Hokkaido.
Jigokudani bathing Snow Monkeys
Ultraman sleeping in Fujikyu Highlands theme park
Onsen:
Hokkaido:
Fukiage Onsen Rotenburo
Tohoku:
Shiobara Onsen Fudonoyu
Takayu Onsen
Nasu doubutsu oukoku
Honokana Yado Jurin Onsen
Kita Onsen Ryokan Warm Oyogiyu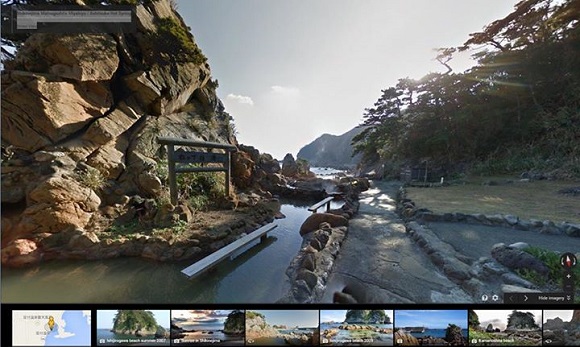 Nagano / Gunma:
Chobou No Yu
Manza Spa
Norikura Kogen Yukemurikan Onsen
Shirahone Onsen
Kanto:
Ashitsuke Hot Spring
Shikinejima Jinata Hot Spring
Chubu:
Shaboten park
Hokkawa Onsen Kurone-Iwaburo
Kumomi Onsen Akaihama
Gifu:
Warakutei
Wakayama:
Shirahama Onsen
Kawayu Onsen
Fukuyama:
Yubara Hotspring
Oita:
Nagayu Onsen
Amagase Hot spring
Found any others? Let us know in the forums.