Shin Okubo is where you'll find Tokyo's bustling Korea Town, full of Korean restaurants and other interesting aspects of Korean culture.
Table of contents:
A Brief History of Shin Okubo
Top Five Things to Do in Shin Okubo
How to Get There With a JR Pass
Attractions near Shin Okubo
In a city the size of Tokyo, it's inevitable that some districts and neighbourhoods are going to become much more popular than others. Visitors to Tokyo will have likely heard of popular spots like Akihabara, Shibuya and Ueno, while others like Shin Okubo remain a little more obscure.
But that doesn't make areas like Shin Okubo, an area within Shinjuku ward, any less interesting as we hope to prove. After all, Okubo is where you'll find the main Korea Town of Tokyo, full of restaurants and stores that reflect Korean culture. Here's a look at why you should visit Shin Okubo and what kinds of things you can do there.
A Brief History of Shin Okubo
Following the Pacific War, the Okubo district of Shinjuku ward went from an upmarket part of the city to one of the poorer, worse-off parts of Tokyo. This made the area affordable for migrants and soon saw a considerable Korean community take form by the 1980s. Part of the reason for this is that Waseda University, a historic university focused on scientific research and engineering is located in the area, and attracted many Korean students to the neighbourhood.
Over the years, the Korean community had a great impact shaping the area, with Korean food markets and even Christian churches popping up. True to form, Okubo has continued to be a popular choice for other migrants and now has significant South-East Asian and Indian communities as well.
Top Five Things to Do in Shin Okubo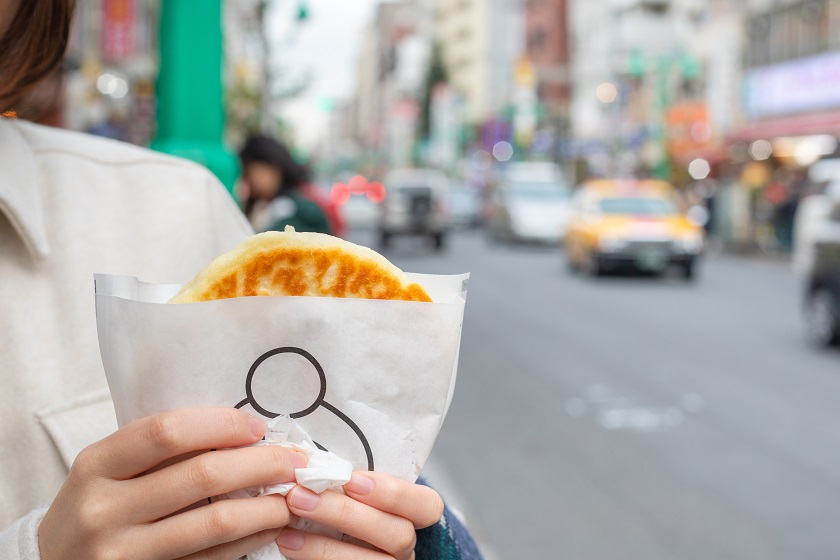 Rather than being a major sightseeing district of Tokyo, visiting Shin Okubo is more about experiencing the character of the city's main Korea Town. As such, here are the best things to do, starting with:
Eat Korean Food
Fond of Korean cuisine or never tried it before? Then you'll want to spend time in Okubo as the district is home to excellent and affordable Korean restaurants. If you've never eaten Korean before, it's a typically healthy cuisine that is fond of spicy food. There are also quite a few differences between Japanese and Korean cuisine, meaning it can be a nice change of pace if you want a break from local food.
As for what to order once you're at a Korean restaurant in Okubo, it can be hard to decide where to begin. Korean barbecue is always a safe bet as is Korean hot pot, but in Tokyo chimaek and cheese dak galbi are two popular choices. Chimaek is Korean fried chicken served with a spicy sauce, while cheese dak galbi is a stir fry covered in cheese.
No matter what you order though, eating Korean food is easily the most common thing to do in Okubo.
Try Street Food
While there are loads of Korean restaurants in Okubo, the neighbourhood also boasts lots of vendors selling Korean street food that's just as good. Among the alleys and crowds of Okubo there all manner of stalls and holes-in-the-wall serving up tasty snacks to enjoy as you walk about. Firm favourites include Korean hotdogs full of melted cheese, and hotteok, which are Korean sweet pancakes.
Korean Markets
If you'd like to recreate any of the dishes you try while in Shin Okubo, you won't have to look far for the ingredients. The district has markets and shops throughout that trade in typical Korean produce and ingredients, including of course, kimchi. Exploring these markets is also a nice way to experience local life in the area and watch people go about doing their everyday grocery shopping.
K-Pop Stores
Besides its food, one of the other famous exports of Korea is K-pop and all around Okubo you'll find stores with K-pop items for sale. Wherever you go, you'll spy official and not-so-official merchandise for K-pop groups like BTS and BLACKPINK being sold. From DVDs and posters to other knickknacks and collectibles, there seems to be no limit to the amount and variety of K-pop gear you can discover here. Two popular spots for this kind of shopping are Hanryu Plaza and Idol Park, both with a wealth of merch for sale.
Watch Street Performers
As if the streets of Okubo and Tokyo weren't busy enough, the area here is known for its street performers. Whether they're signing or dancing, these performers have a habit of drawing a crowd as they try to make a name for themselves.
How to Get There With a JR Pass
Reaching Shin Okubo from elsewhere in Tokyo couldn't be easier, especially if you're travelling with a JR Pass. There are two local train stations Shin-Okubo and Okubo, both of which are on JR lines.
Take the Yamanote Line with your JR Pass from popular tourist spots like Shinjuku, Shibuya or Ueno and you can quickly reach Shin-Okubo station. As for Okubo Station, it sits on the Chuo-Sobu Line run by JR East that connects with Shinjuku and Akihabara stations among others.
Attractions near Shin Okubo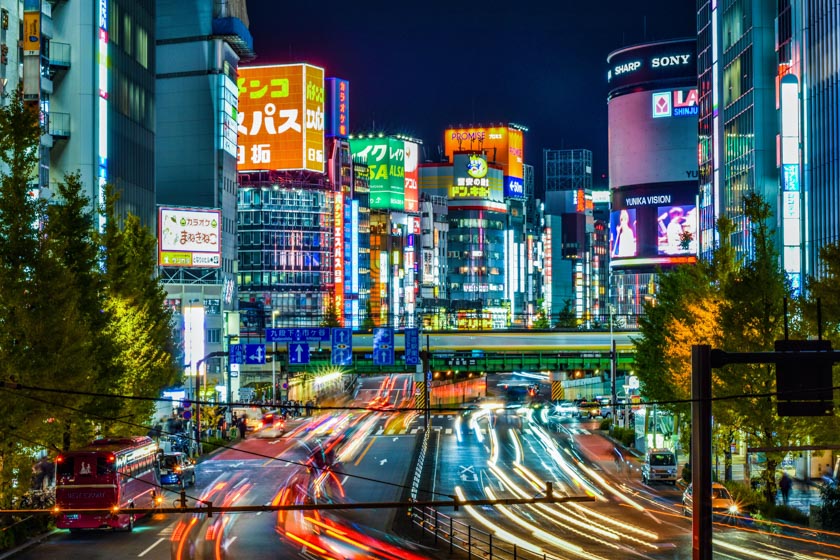 Shin Okubo is directly north of the heart and soul of Shinjuku, a lively entertainment and shopping hub in Tokyo. In just five minutes by train you can be exploring everything this popular tourist area has to offer. Two attractions in Shinjuku close to Okubo are:
Robot Restaurant
Japan's love affair with technology and robots is no secret, which is the only reason why the Robot Restaurant in Shinjuku is not completely out of left field. This robot–themed restaurant features over-the-top performances with loud music, lasers, dancers and yes, plenty of robots. In truth, it's really more of an experience than somewhere to actually get dinner, so maybe fill up on food in Okubo beforehand.
Samurai Museum
Taking a look at the totally other side of Japan is the Samurai Museum, exploring the history and heritage of these historic warriors. With a trip to the museum, visitors learn about the history, role and weaponry of the samurai, even getting the chance to try on the armor for themselves.