Table of contents:
What is an Ekiden Race?
Brief History of Ekiden
How Does an Ekiden Race Work?
Major Ekiden Races
Sport is one of Japan's largest passions and is always a fun side of the country's culture to explore when travelling there. Visitors may be aware that Japan has a diehard interest in sports, especially when it comes to things like baseball. Then there's more traditional events like sumo wrestling that you're unlikely to find anywhere else in the world. But one Japanese sport that they've likely never heard of is ekiden, a type of long distance running that is incredibly popular and even draws in huge TV ratings.
If we've piqued your interest in ekiden, here's all you need to know about this herculean sport.
What is an Ekiden Race?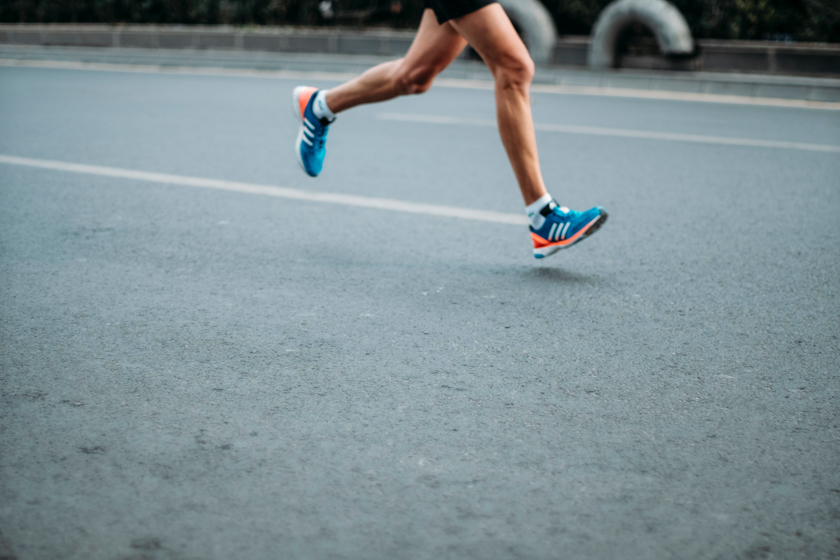 Ekiden is a type of ultra-long-distance running race, where a team of runners work together as a relay. The name ekiden comes from the words "station" and "transmit", taken from an old system of transport that was used to transport government documents.
Although there is no standard distance or set number of runners in a team, each runner typically covers at least a half marathon on their own. Even with such long distances, races are normally held in one day, although there are certain special events that last two or three days. Interestingly, ekiden races are usually held in January, meaning these brave runners are performing these impressive feats in the dead of winter.
Children begin to practice for ekiden as early as high school, with the sport extremely popular with secondary school and university students. Surprisingly, ekiden races are often televised and draw in large numbers of spectators. That popularity and its challenging nature have led to the sport spreading to other countries with occasional races in Hawaii, Australia and Belgium, among others.
Brief History of Ekiden
The name and idea of Ekiden comes from the old governmental courier system used in the Edo period. In those times, the course was from Tokyo to Kyoto and covered 508 kilometres. Of course, that was done with horses or stagecoaches and wasn't exactly a race.
As a race, the first ekiden event took place in 1917 and did indeed cover that immense distance from Kyoto to Tokyo. Held to commemorate Tokyo's 50th anniversary as capital of Japan, the race lasted three days and featured 23 different stages. Since then, the concept has grown in leaps and bounds to become a nationally and even internationally recognised sport.
How Does an Ekiden Race Work?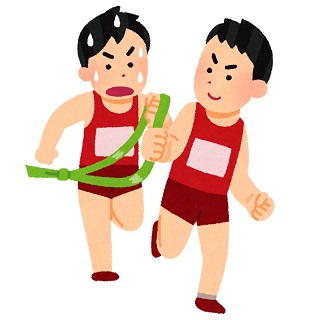 Image © by JPNCulture
Even though there is no set distance for an ekiden race, there are many features that are common to ekiden races. Courses typically include between 5 and 10 stages of varying lengths, each run by a different runner. Normally races involve road-running similar to marathons, but there are events that feature cross-country courses.
With such a long course made up of wildly different legs, each runner is carefully selected for the distance and terrain to which they're suited. Because of its team nature, its common for the lead to switch between teams with each stage as different runners take up the mantle.
Rather than using a baton like in relay races, a sash called a tasuki and worn across the chest, is passed from one runner to the next during the transition zone. More than just a piece of equipment, the tasuki symbolises the spirt of the team.
Major Ekiden Races
Ekiden races take place at all different ages and levels, from amateur events to nationally-televised professional competitions. They also take place all over the country, but below are some of the main events.
Hakone Ekiden
Probably one of the most important ekiden events in the race calendar is the Hakone Ekiden that goes from Tokyo to Hakone. Run at the university level, this race takes place over two days, the first day covering 108km and the second covering 109km. The race is broadcast on national television and is considered quite prestigious, given that the event dates back to 1920.
New Year Ekiden
Perhaps the next major ekiden after the Hakone race is the New Year Ekiden held on January 1st in the Gunma Prefecture. A variety of corporate running teams enter this national championship each year to fight it out over the 100km course. Much like the Hakone Ekiden, this race is broadcast on television, but also covered on radio as well.
Chiba Ekiden
While Ekiden usually only contain Japanese competitors, that's not the case with the Chiba International Ekiden. This event featured teams of six mix-gendered runners from a variety of countries all competing around the city of Chiba.