Hokkaido is Japan's northernmost island and sidles the frosty southeastern part of Russia. It is widely known for the amazing powder snow at Niseko, the Sapporo Ice Sculpture Festival and the seafood fished from the ice-cold winter waters. While Hokkaido's winter is long and tough, springtime is another story. Hokkaido in spring is something to behold. 
As the snow melts, the white expanses begin to reveal a gentler view. In the Biei-Furano area, that means flowers–and plenty of them. Everywhere you look, lavender, poppies, lilies and sunflowers are in bloom. The rolling hills and vast blue skies are like something from a storybook. Many people forget to take pictures because the Biei Furano flowers are so stunning. 
A popular spot in the Biei-Furano area is Farm Tomita. It is the place for iconic rows of colourful flowers and flower-based products. Open May to October, the property is filled with fields and forests that bloom at different times so you can explore at leisure, whenever you happen to be there. The website lists the best times for each field, so you're always sure to see something beautiful. 
Not just flowers
 
Aside from eyeing off the scenery, you can pick up all kinds of flower-based products, too. For instance, seedlings, potpourri, dried flowers, soaps and perfumes are just the tip of the iceberg. To round out your day, there are also a range of workshops available. Ever wondered how lavender oil is extracted? You can see for yourself by taking part in the distilling workshop!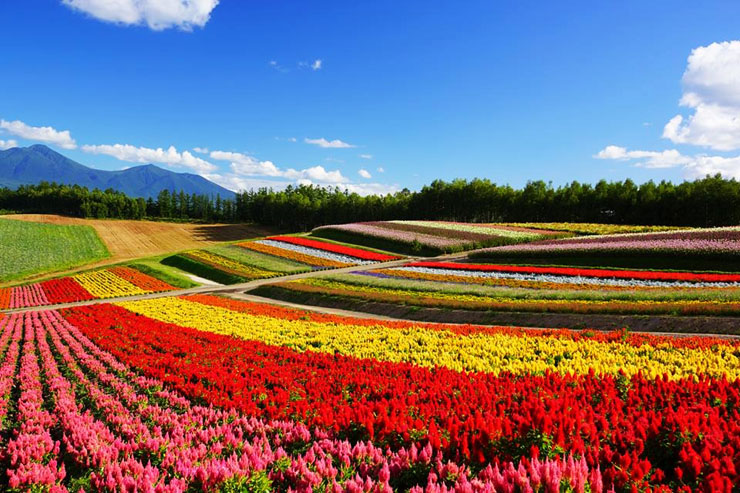 The beautiful Biei Furano flowers.

Being surrounded by nature has a very calming effect; this place is no exception. Certainly, a visit during lavender full bloom time would be heavenly. As the soothing scent of lavender wafts through the air you will forget your worries. Take your time strolling through the flowerbeds; just relax and let yourself go.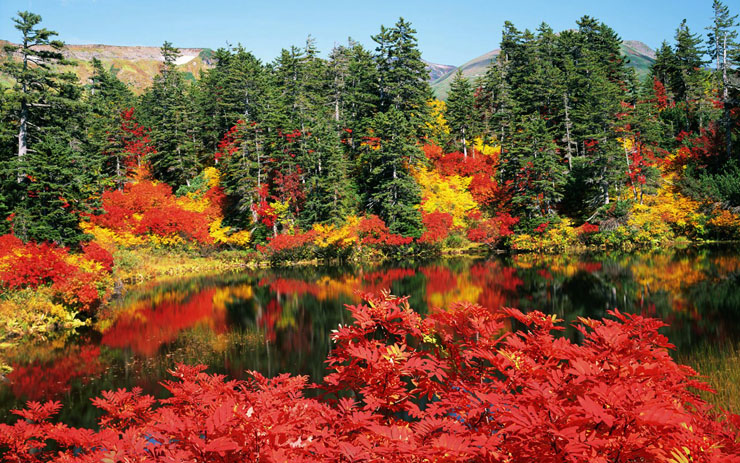 How to get there
Biei and Furano can be reached quite easy using the Japan Rail Pass and make for a great day trip from Sapporo, of course, you can spend the night there as well. To get to Biei and Furano take a limited express train from Sapporo station to Asahikawa station, there transfer on to a local line to Biei station. The full route takes about 2 hours to complete and is fully covered by the pass.
This article was first published by Japan Journeys. Check Japan Journeys for deeper and unique insights into visiting Japan, including wellness, travel, cuisine and more. Follow on Instagram @japanjourneys.jp, and on Facebook at this link!