Table of contents:
What is Showa Day?
The History of Showa Day
Showa Day and Golden Week
Traditions on Showa Day
Tips for Visiting During Golden Week
Public holidays and memorial days always make for an interesting experience when travelling internationally, with Japan no exception. One national holiday worth being aware of is Showa Day, which starts off the famous week of festivities known as Golden Week. With important ties to the Imperial House of Japan and the history of the 20th century, Showa Day is a revealing and important annual day of commemoration. Whether you choose to experience it or not, it's going to affect your trip if you're in Japan on Showa Day.
What is Showa Day?
Showa Day or Showa No Hi is an annual holiday in Japan held on April 29 to commemorate the birthday of Emperor Hirohito, known as Emperor Shōwa following his death. Emperor Shōwa reigned from 1926 to 1989 as the 124th Emperor of Japan during some of the most complex and turbulent periods in Japan's history. The name Showa is meant to mean "shining peace" or "enlightened peace" and is used to describe the entire period of history under the Emperor's reign.
The History of Showa Day
One of the many traditions in Japan is to celebrate the birthday of the reigning emperor on a holiday known as the Emperor's Birthday. Following the passing of Emperor Showa on January 7 of 1989, this holiday was moved to reflect the birthday of his successor Emperor Akihito.
However, a new holiday was created to memorialise the former emperor. Originally known as Greenery Day due to the Emperor's reported fondness for nature, it's been known simply as Showa Day since 2007. Greenery Day actually still exists, it's just now celebrated on May 4 instead.
What's really interesting about Showa Day though is that it has quite a nuanced, contemplative message behind it. Rather than being an outright celebration for Emperor Showa, the reason given by the government for this new holiday was for people to reflect on the history and events that took place during the Emperor's reign. That's because this era saw a rollercoaster of seismic moments, from World War II to Japan's rebuilding efforts like for the 1964 Tokyo Olympics.
Showa Day and Golden Week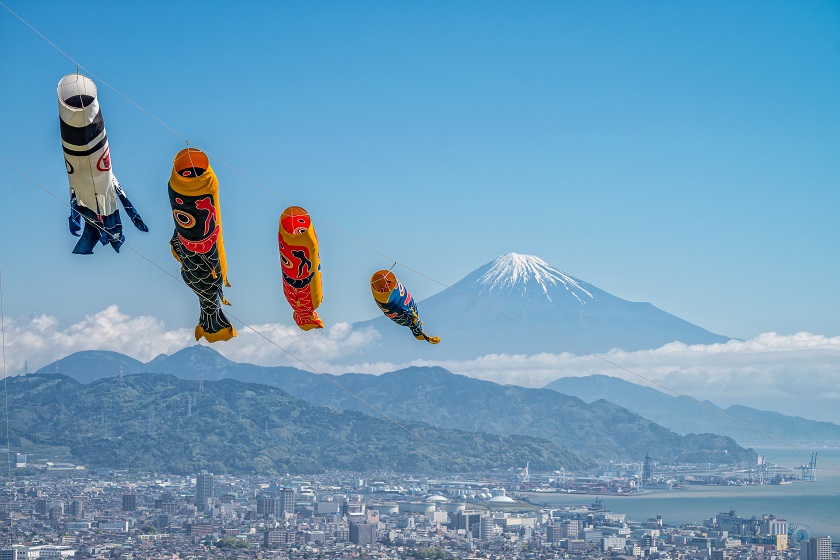 With Showa Day taking place on April 29 each year, it acts as the first national holiday of several that make up what's known as Golden Week. Over a stretch of ten days in late April, early May there are four distinct public holidays clustered together full of festivities and celebrations.
The other national holidays are Constitution Memorial Day on May 3, Greenery Day on May 4 and Children's Day on May 5, each with their own distinct history and theme. Because these holidays are all set on an exact date rather than floating days, Golden Week has become a major fixture on peoples' calendars and is one of the busiest times of the year in Japan. As such, many people in Japan take time off from work for the events of Golden Week or to travel.
Traditions on Showa Day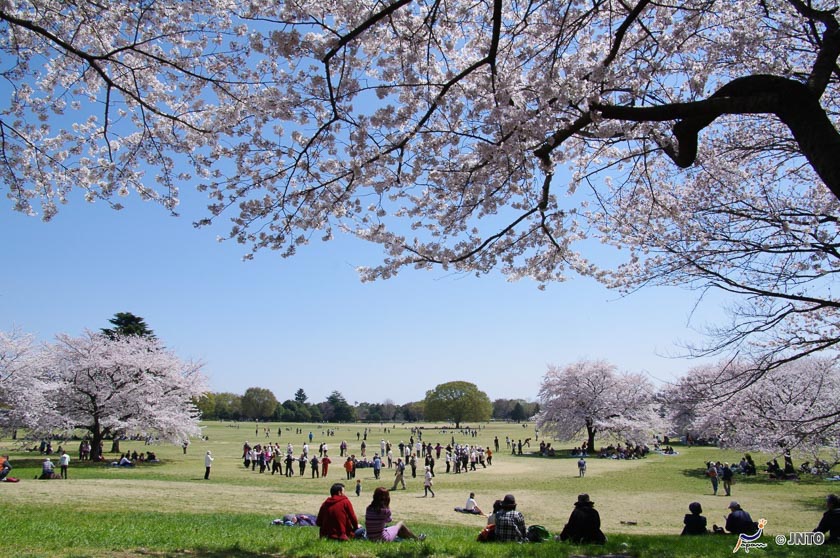 Photo© Yasufumi Nishi/©JNTO
Since Showa Day is more of a memorial day than festive celebration, events on the day don't tend to take on a flashy or colourful atmosphere. Activities on this day tend to take on a gentler nature from admiring the cherry blossoms to having picnics or visiting shrines.
For instance, one way people choose to honour the day is by paying a visit to the Musashino Imperial Mausoleum in Tokyo where Emperor Showa is buried. Another common activity on this day is to attend the National Showa Memorial Museum in Tokyo and learn about this decisive period in history. In a similar spirit, there are often public lectures that are arranged to discuss the Showa Period to further people's understanding of its history.
Tips for Visiting During Golden Week
Taking time off from work is quite common over Golden Week, which means cities, venues and events at this time are much busier than usual. You should take this into account when planning activities during this time as well as when you use Japan's metros.
Showa Day and Golden Week is a time when there is lots of domestic travel as people make the most of the holiday period. This means you should expect trains in Japan to be extra busy at this time of year and making seat reservations may be more crucial than it normally is.
If you're specifically coming to experience Showa Day and Golden Week, know that festivities are spread across different parts of the country. Therefore, you'll want to consider which train passes in Japan work best for you.