If you're looking for a fun activity that doubles as a memorable keepsake and great social media content, you really can't go past Purikura. A portmanteau of the words 'print club' (purinto kurabu), purikura has been on the agenda of every Japanese teenage girl since the mid-nineties. Solos, pairs and groups step inside to primp and pose before decorating the photos for maximum kawaii-ness. These wildly popular Japanese photo booths are quick, affordable and produce a souvenir that slips right into your wallet. In other words, they're a tourist's best friend.  
Purikura in a nutshell 
No two purikura are created equal. The models on the side of each machine range from semi-natural looking to semi-alien. Personally I love looking as augmented and airbrushed as possible so will usually bee-line for the semi-alien machines. Having said that, popular, new and limited edition machines come with long lines; if you don't care which booth you try, just look for an empty one.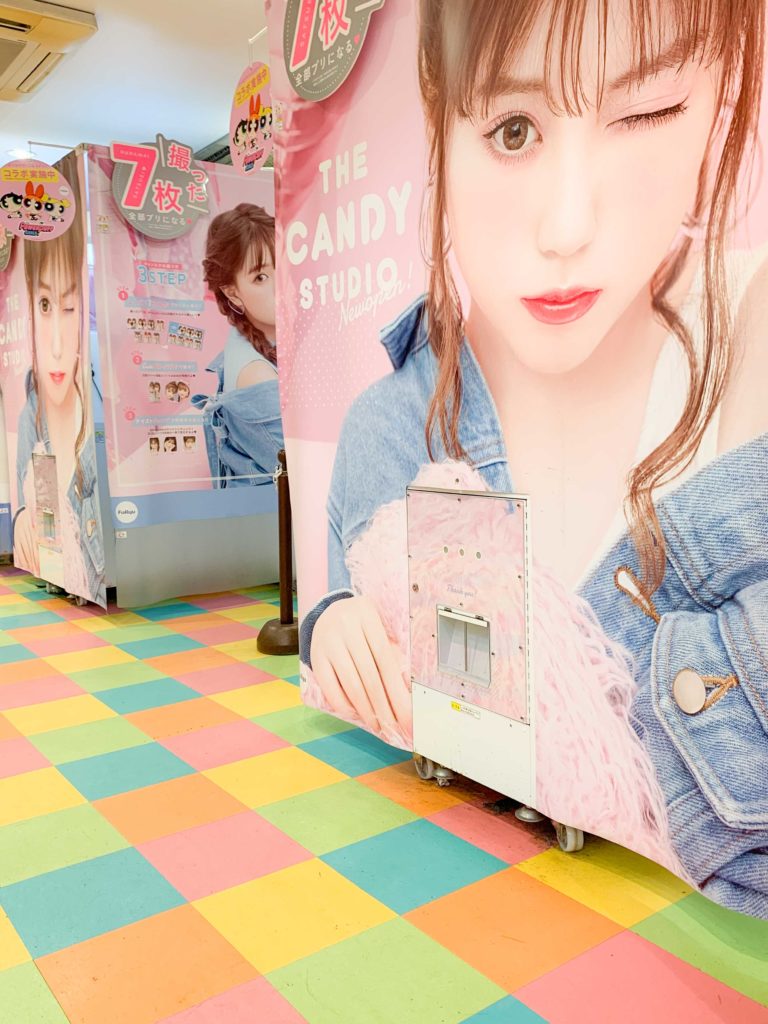 Photo booths in Harajuku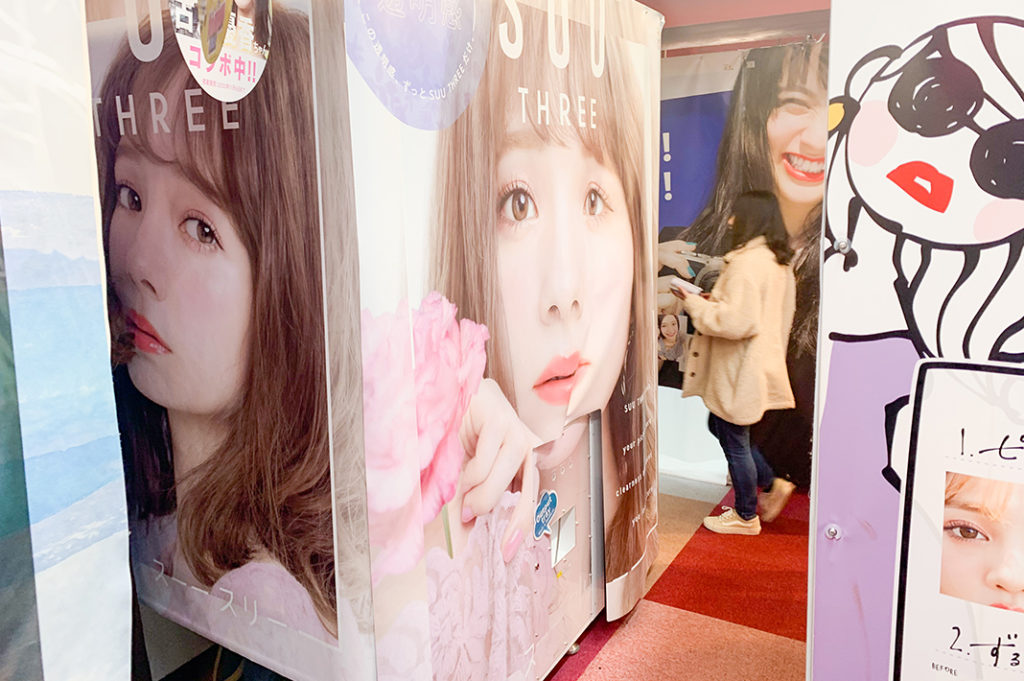 A maze of photo booths
The basic idea is that you enter the booth, follow the prompts and pose for a handful of photos. You then make your way into another booth to decorate the images before collecting print outs. These days, you can have the images emailed to you and some machines will even do short videos.  
Things to know before you go 
If you want to breeze through the experience like a local, there are a few things to know. Firstly, men are sometimes not allowed into purikura centers on their own. This rule was put in place to protect the almost 100% female clientele from potential creeps. Very unfortunate for the nice guys out there who just want a cute photo. 
Secondly, locals take these photo shoots very seriously. Usually, they'll arrive in their coolest outfits, makeup on point, fresh from the nearest mirror. Some designated purikura venues even have their own bathrooms and makeup rooms complete with hair straighteners for pre-shoot touchups. Feel free to go in and experience the backstage at a fashion show. These rooms are also handy if you have multiple outfits or rented one of the venue's free costumes.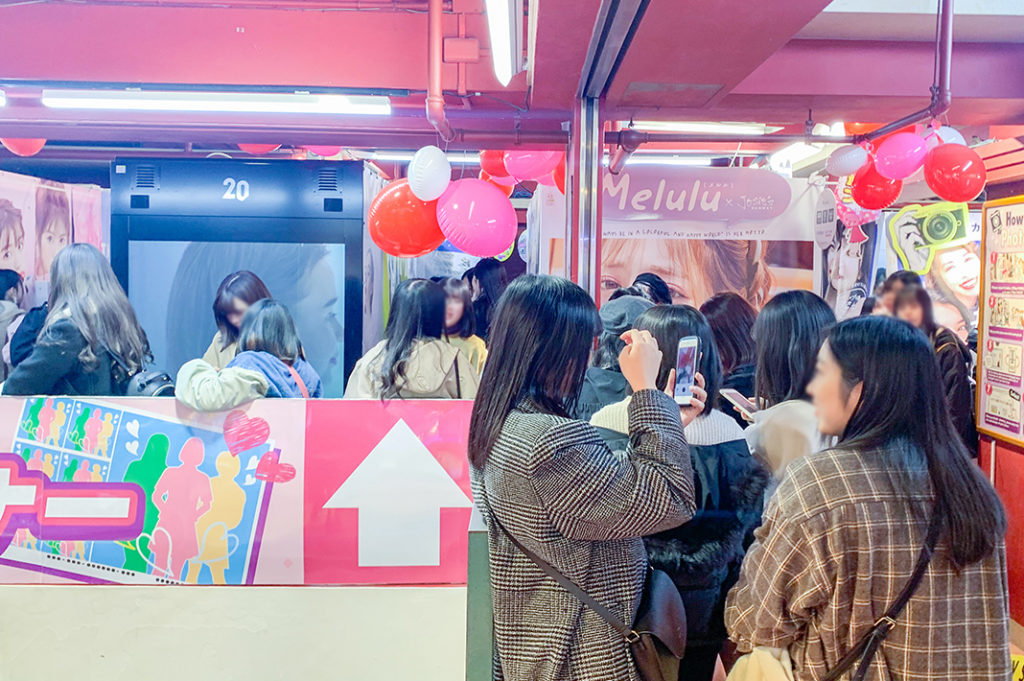 The cost of purikura is around ¥500, and usually has to be paid in ¥100 coins. If you only have notes, look around for a money changing machine—they are usually nearby for this very reason. 
Lastly, the clientele are mostly teenage girls; to avoid the rush, try visiting when they'd likely be busy, like on a school day. 
Using the machine 
The layout of the machine may seem a little confusing at first—there are multiple spaces covered by canvas flaps. Your first stop is the small screen and coin slot on the outside.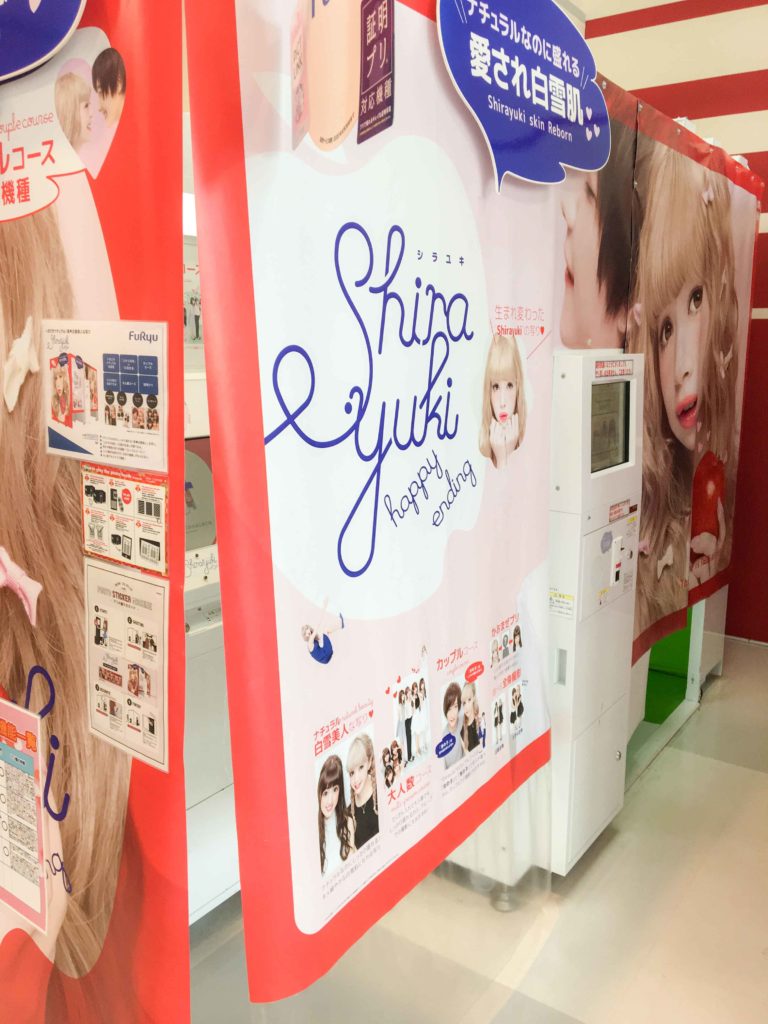 L-R: decoration area, starting point (with coin slot) and photo booth with green screen. 
Deposit your money and follow the prompts to choose the number of people posing, backgrounds and print layouts. This is also where you enter your email address so the photos can be sent to you. Take note of the timer in the upper corner and get used to it because it follows you through each stage.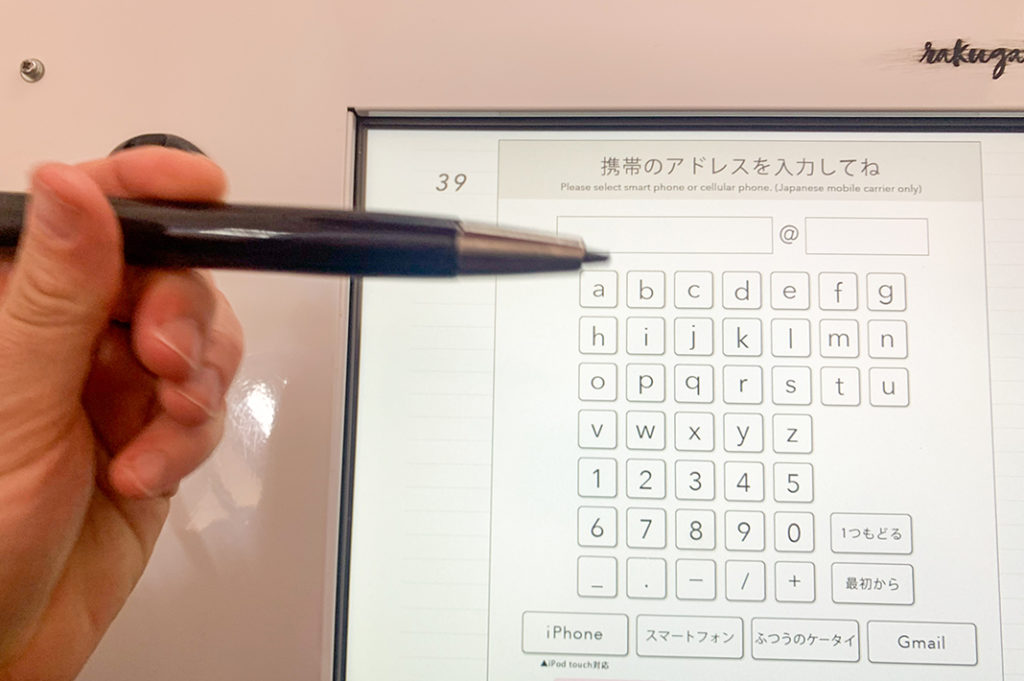 Pull back the canvas curtain and step inside the photo booth. Dump your belongings on the shelf and shore up in front of the camera—it's time to strike a pose. With the timer going and the machine talking at you, creating whimsical and carefree poses may seem impossible, though. No matter, just follow the suggested poses which help us foreigners perfect that coveted kawaii look. Think cute puffed out cheeks, prayer hands and a fun back-to-back with arms crossed pose. It's all over in a matter of minutes so have fun and remember to look into the lens! 
Decorating the pictures
Once the shots are taken, it's time to decorate them. Follow the directions to the designated decoration area. The photo booths usually have two of them to keep traffic flowing.  
The time limit you have in the decoration booth depends on how many people are in the queue behind you. If nobody is having their pictures taken or waiting, you'll have ample time. However, if it's a Saturday afternoon in Harajuku…you'd better be on your game.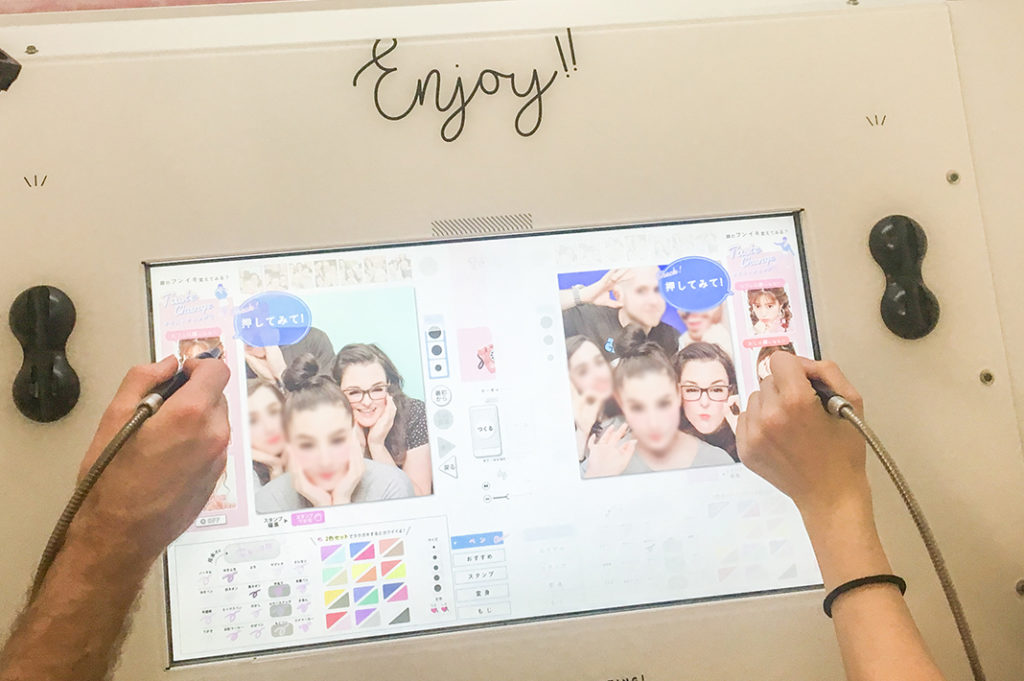 Select the image you want to decorate from the top of the screen and start exploring the pens and stamps. You could give everyone cat ears, sprinkle some love hearts around or even stamp the date. There are seriously countless options and combinations—luckily there are two pens so it can be a team effort.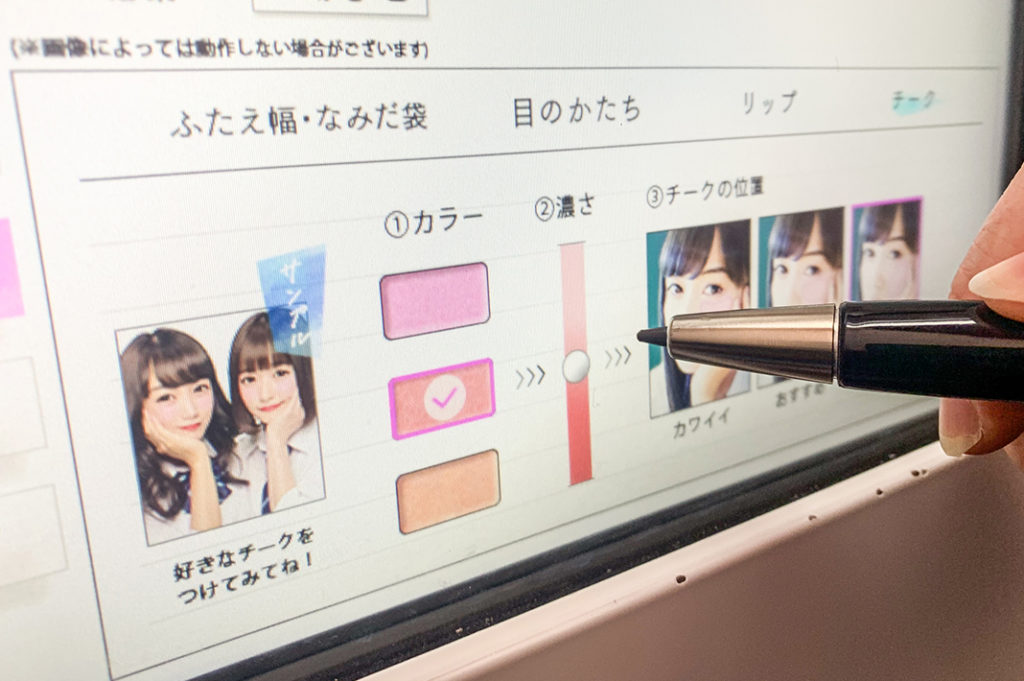 Pro-tip: many of the machines have makeup tools. With these, you can change your lip, blush and eye colour, plus enlarge your eyes for the biggest wow-factor.   
It's handy to know that the machine automatically whitens your skin and slims and airbrushes you. Say goodbye to forehead wrinkles—and even eye-brows for the fairer folk out there. Even if you fail to beat the clock, the un-decorated photos will still be quite funny.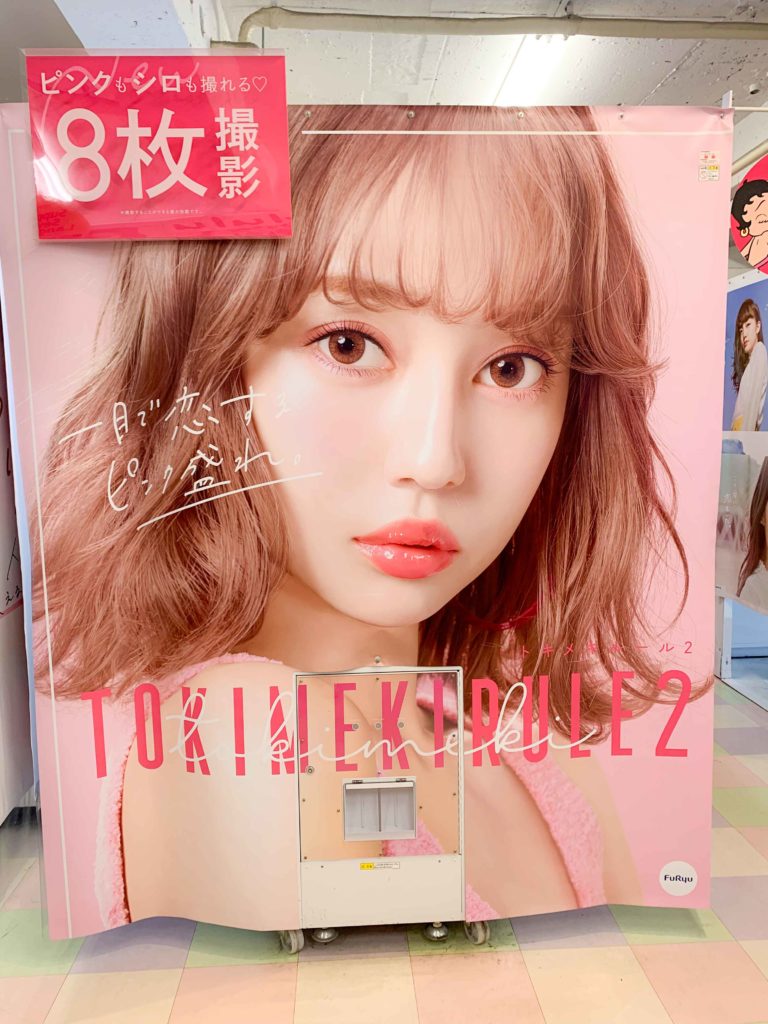 Collect your print out from the slot on the side of the photo booths.
When the time's up, head out to collect your printing. It's only a few seconds before you can enjoy a laugh at the results. Scissors are usually available nearby to divide up the spoils, too. 
What to do with them? 
If you managed to get a copy emailed to yourself, you can upload it to social media and give your friends and family something to laugh about. I usually take a photo of the print out too. However, I also have a growing collection of originals in my bedside drawer, as I haven't bothered to complete the final step of the process. 




One of the greats




Kawaii achieved
It's common for Japanese girls to have a purichou (プリ帳, or puri-book) for their images—kind of like a scrapbook. Do an image or Instagram search to see some great examples. 
Where Can You Find Purikura Machines? 
You really don't have to look hard, just go where teens would go. There are usually at least a few purikura machines within every arcade game center—and sometimes even an entire level. I've spotted them at department stores and amusement parks, plus Tokyo is home to quite a few designated purikura centers. Convenient options for travellers include Purikura Land in Harajuku's Takeshita dori and the 24 hour Purikura no Mecca in Shibuya.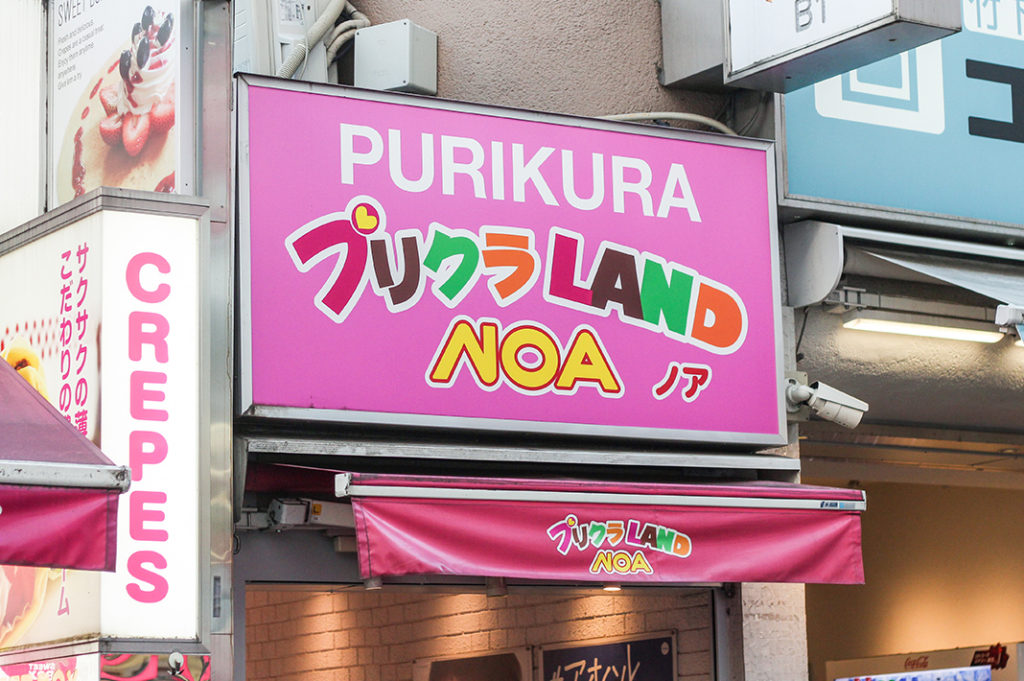 Entrance to Purikura Land Noa on Takeshita dori
Moreru Mignon is another good option, with locations in Shibuya 109 and Ikspiari near Disneyland. Aside from having a collection of the best purikura machines, there are also photo opportunities in the place itself. 
If you can't get to Japan, you can still get a similar effect by using apps like meitu or snow. However, for those considering traveling to Japan, I can't recommend the purikura experience highly enough. 

This article was first published by Japan Journeys. Check Japan Journeys for deeper and unique insights into visiting Japan, including wellness, travel, cuisine and more. Follow on Instagram @japanjourneys.jp, and on Facebook at this link!