This Niigata Prefecture travel guide will show you the great things to do among the mountains and by the coast of this corner of Japan.
Table of contents:
What is Niigata Prefecture Known For?
Best Places to Visit in Niigata
Top Things to Do in Niigata Prefecture
Getting to Niigata Prefecture with the JR Pass
Even in a country as popular with international visitors as Japan, there are corners that go overlooked despite everything they have to offer. That's certainly the case with Niigata Prefecture in the Chūbu region of Honshu. Despite being home to a dramatic landscape begging to be explored and colourful festivals, Niigata is frequently left off many travellers' itineraries.
So, allow this travel guide to the Niigata Prefecture show you exactly what people are missing out on. You'll quickly see how perfect this part of Japan is for tourists, especially given just how easy it is to reach Niigata from Tokyo using your Japan Rail Pass.
What is Niigata Prefecture Known For?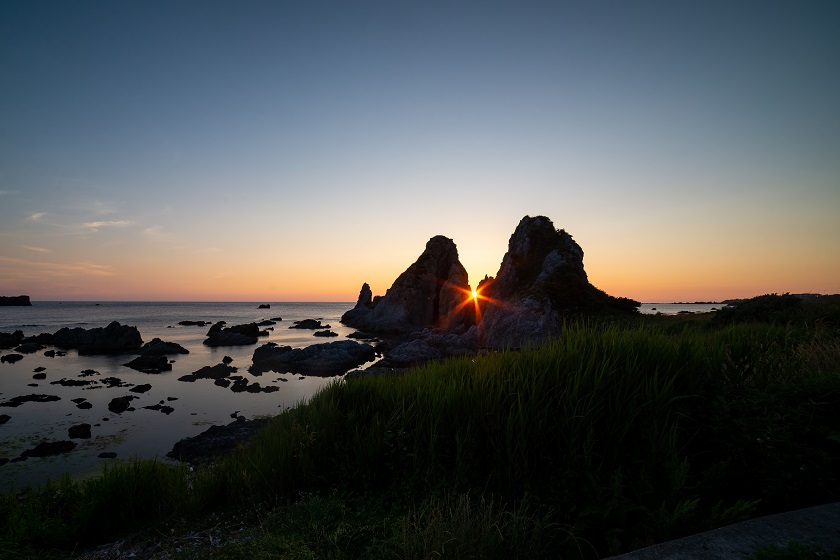 Take a quick look at Niigata and you too might be confused why more people aren't visiting this exciting prefecture of Japan. Nestled between epic mountains and stretching coastline along the Sea of Japan, Niigata is home to all manner of different landscapes, each more beautiful than the last.
In its snow-capped mountains you have countless hot springs and ski resorts that include some of Japan's best, while down on the coast there are pristine beaches and interesting seaside scenery. But there's also a lot of culture here to absorb, whether that be drinking saki or watching fireworks.
Best Places to Visit in Niigata
Niigata is not a small place, being the fifth-largest prefecture of Japan in terms of geography. But it's also not home to many large cities, meaning its main destinations tend to relate more to nature than urban life.
Niigata City
An obvious starting point when visiting this Japanese prefecture is with its capital and largest city, Niigata City. It sits on the coast along the Sea of Japan and has a long history as a port town. To learn more about that heritage it's best to head the Niigata City History Museum, while other major historical landmarks include the Bandai Bridge and Shibata Castle. To see other sides to the city go shopping at Hon-cho Market, take a stroll through Hakusan Park or pay a visit to the Marinepia Nihonkai Aquarium.
Sado Island
Directly off the coast from Niigata City lies the fascinating destination of Sado Island. One of the largest islands in Japan and with a relatively remote location, Sado Island has no end of interesting places to explore. Among its curious past roles, Sado was used to hold political exiles and was also home to one of Japan's best gold mines. You can actually visit its gold mine still and even get your hands on some of the gold there. Finally, the island hosts a major annual music festival that features the Japanese art of taiko drumming.
Kiyotsu Gorge
While the snowy peaks of Niigata's mountains are indeed impressive, so too are the many gorges and valleys found among them. Case in point is Kiyotsu Gorge, one of the most beautiful canyons in Japan. This gorge carves its way through Jōshin'etsu-kōgen National Park for 12.5 kilometres, with a 750 metre trail carved into its wall that sightseers can walk along. There's even a hot spring resort right at the entrance to the gorge should you want a soak after admiring its scenery.
Hoshitoge Rice Terraces
Mountains aren't the only thing Niigata is known for, as its countryside is covered in rice fields and more interestingly, rice terraces. The Hoshitoge Rice Terraces are considered one of the most beautiful rice terraces in Japan is the most famous of the rice terraces in Tokamachi. Avid photographers won't want to miss a stop here, especially in autumn when the paddies are flooded.
Top Things to Do in Niigata Prefecture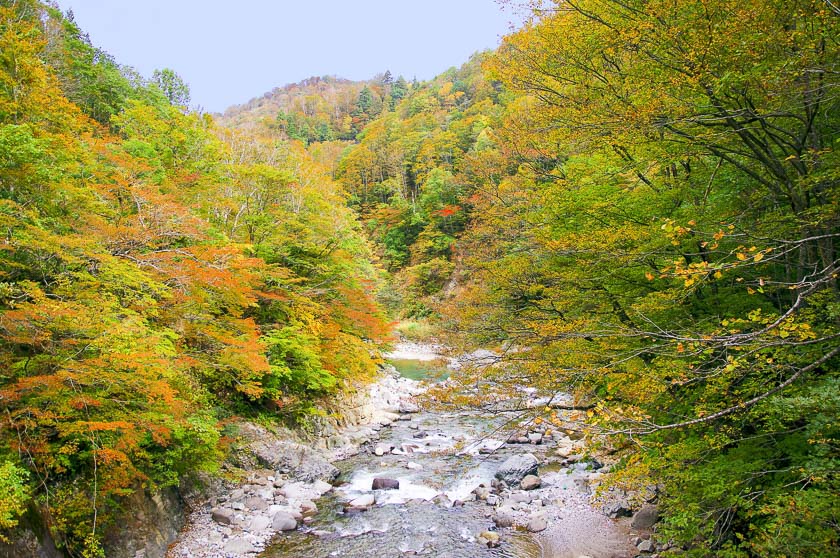 Understanding what to do in Niigata is just as important as knowing where to go when planning a trip there. Below are some activities and events to keep in mind if you're thinking of adding Niigata to your itinerary.
Skiing
Of all the things that Niigata is known for, what generally tops the list is skiing in its snow-covered mountains. The prefecture is home to some of Japan's most well-known ski areas that are easily accessible from Tokyo. This means whether you're exploring Niigata or just looking for a short ski trip, it's not hard to spend some time on the slopes here. For somewhere to start, consider either Gala Yuzawa Ski Resort or Naeba Ski Resort in Yuzawa.
Explore Nature
While skiing is the popular outdoor activity during winter, you can actually experience Niigata's nature in every season. Autumn is quite a nice time to visit the area as you can admire vibrant fall foliage around Naenataki Fall or while taking the Dragodola ropeway. During summer, maybe head for the Tsunan Sunflower Field where half a million sunflowers in bloom are sure to brighten your day.
Sake No Jin Festival
Niigata is quite proud of its rice and sake, to the point that they actually have an annual sake fair known as Sake no Jin. Held in Niigata City each March, this fair brings together around one hundred sake producers in the Toki Messe convention center. Visiting the fair, you can purchase coupons that allow you to sample drinks from different vendors there, but various food is sold here as well.
Fireworks Festivals
But that's not the only festival that the Niigata Prefecture is known for. The area is especially fond of big, bombastic fireworks festivals that regularly light up the sky throughout the year. Summertime is when the three main "fireworks festivals of Echigo" take place, namely the Gion Kashiwazaki Festival, the Nagaoka Summer Fireworks Festival and the Katakai Festival at Asahara Shrine.
But you can also see some great fireworks displays at the Echigo-Tsumari Snow Fireworks and the Tokamachi Snow Festival, so be sure to check a calendar before visiting.
Getting to Niigata Prefecture with the JR Pass
With so much clearly to see and do in Niigata, there's countless reasons to visit this part of the country. The good news is that travelling to Niigata is actually quite easy, with trains from Tokyo only taking 1.5-2 hours to get you there.
To get from Tokyo to Niigata Prefecture with your JR Pass, you have two choice of Shinkansen routes. Taking the Joetsu Shinkansen via Takasaki you can get to the ski fields at Echigo Yuzawa and Niigata City. With the Hokuriku Shinkansen via Takasaki you can reach Joetsu Myoko and the city of Itoigawa.
When travelling with the JR Pass or regional passes, there are few things worth understanding. For one, while the two Shinkansen services mentioned above are included in the JR Pass, other types of trains in Japan like local services may not be. Similarly, the different types of train passes in Japan like regional passes may or may not include Niigata prefecture. This means while the Jr East Pass (Nagano, Niigata Area) does cover this area, the JR East-South Hokkaido Rail Pass does not, even though Niigata is in the JR East region.