teamLab Borderless is a modern world of art, lightning and endless space. The museum has quickly become one Tokyo's most instagrammable locations. Find out what it is all about, how to get there and ticket details.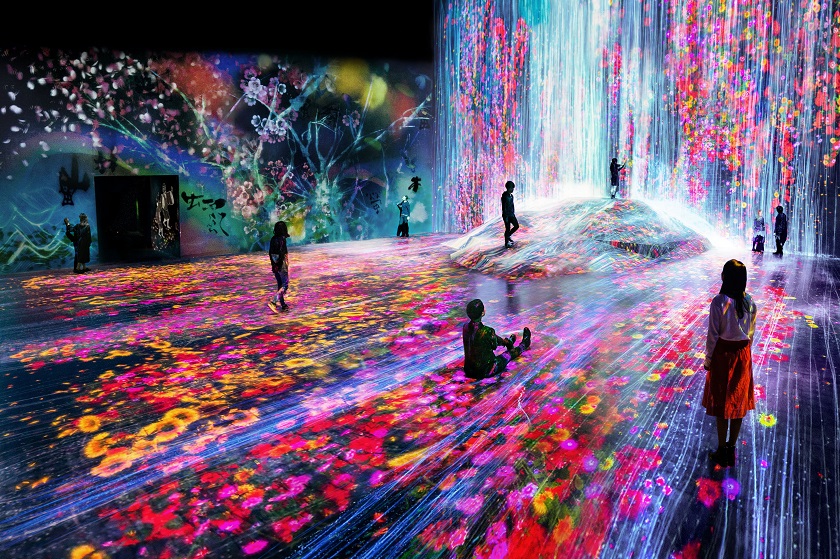 Visit teamLab Borderless, Tokyo
Opened in 2018, teamLab Borderless has quickly become a highly popular visitor attraction in Odaiba, Tokyo. The museum itself is one work of art that's ever flowing from theme to theme, area to area. There are no individual art pieces, instead artworks move between rooms, interline and communicate with each other, intermingle and even influence each other.
Visiting the museum is not like a traditional museum where you visit an exhibition, here the visitor can engage with and become part of the experience. With over 10.000 square feet to explore, there is place to discover, explore, and wander in the unfixed world of teamLab Borderless, located in the MORI Building DIGITAL ART MUSEUM.
The museum is a fantastic spot for Instagram pictures, that will look great on your timeline.
Inside the museum
There's a permanent and changing seasonal series of artworks. The permanent artworks include:
Borderless world
Move around freely and connect with your inner-self, the artwork and others. Borderless world is one continuous artwork that connects, influences and communicates with all visitors alike.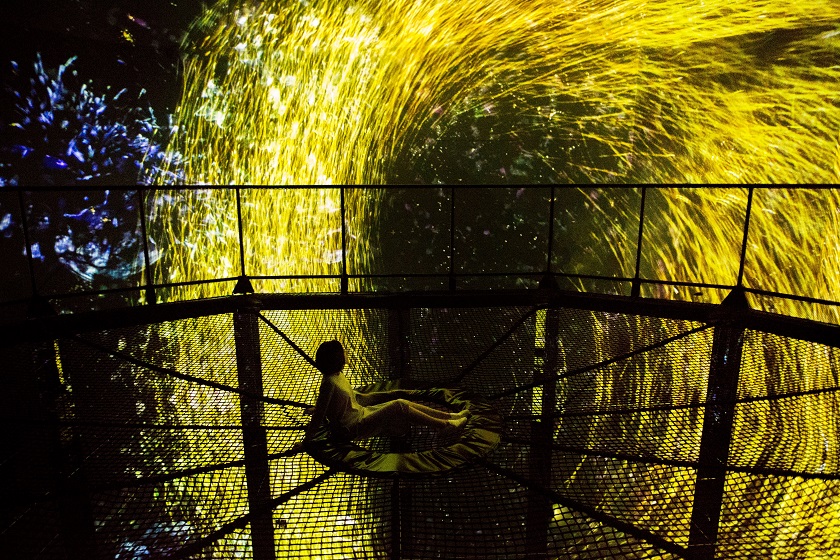 Athletics forest
Athletics Forest is a new "creative physical space", that makes the human body train its spatial recognition ability with a surprising and engaging experience. Manoeuvre the three-dimensional space and become immersed with the different forms all around.
Future park
An educational experience to promote co-creation and collaboration. Shape the world around you together with others.
Forest of lamps
Wander along the forest of lamps and let your creative imagination run wild. Then take a moment to reflect for a unique perspective.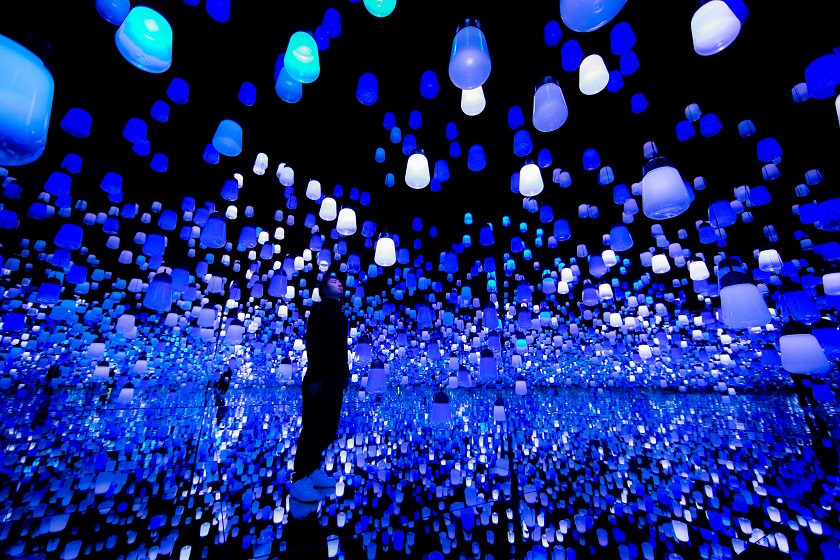 Lamps resonate with each other to create different thematics.
EN TEA House
Make your own creation with tea leaves and flowers, and how they entwine together in a range of calming flavours. This is a unique artwork to display the timelessness of tea and its infusion with the infinite.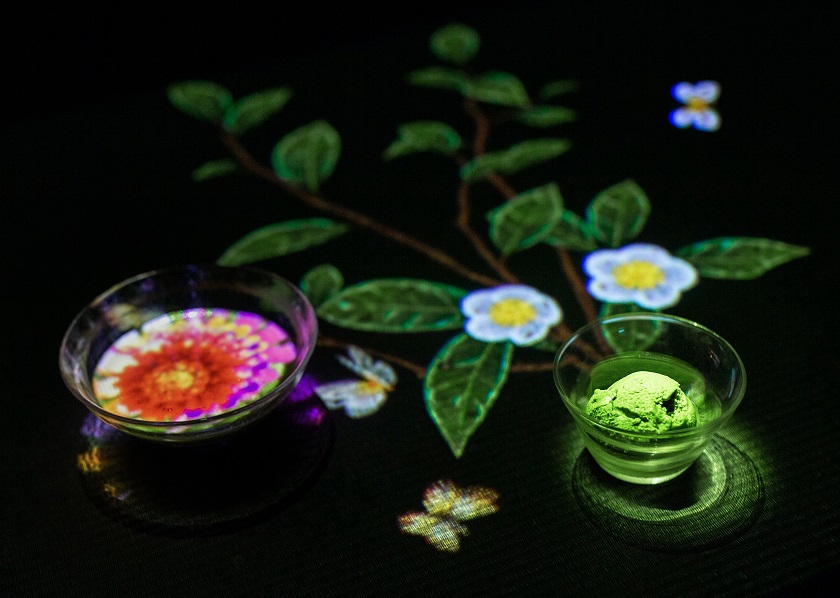 Tickets for teamLab Borderless
Tickets can only be purchased online and require prior reservation. To make your reservation, please go here.
Ticket prices are:
¥3,200 for adults (15 years and older)
¥1,000 for children
Prices are including tax, and can be purchased using any major creditcard.
Access details
Access teamLab Borderless located in Odaiba, and close to Aomi station on the Yurakimome or Tokyo Teleport station on the Rinkai line. These lines are unfortunately not included in the JR Pass.
Our recommended route is to use the JR Pass to Shimbashi station, then transfer on the Yurakimome there.
Photo and video ©. All pictures are owned and copyrighted by:
teamLab Borderless
Exhibition view of MORI Building DIGITAL ART MUSEUM: teamLab Borderless,
2018, Odaiba, Tokyo
© teamLab