Though Japan does celebrate Christmas, it does so in a distinctly different way than the American or European traditions call for. Japanese culture is shaped in many ways by the Buddhist religion, and only about 1% of the population is Christian. Unlike Golden Week, which is full of official Japanese holidays, Christmas in Japan is a decidedly unofficial but spirited affair.
After World War II, Christian missionaries brought gifts and the concept of Christmas to Japanese schools and families. Japan adopted the holiday, not for religious reasons, but to show prosperity in a modern world. 
Though there are some similarities between the Japanese celebrations and those of other western nations (such as Santa, an array of desserts, and trees filled with ornaments), there are a few key differences you'll notice when celebrating Christmas in Japan.
It's a Kentucky Fried Christmas
The popular fast-food restaurant, Kentucky Fried Chicken (KFC), is a national favorite in Japan at Christmas. According to the BBC, an estimated 3.6 million Japanese families celebrate with KFC on Christmas. During the Christmas period, the average KFC will increase their daily sales by 10 times their usual take. Often, families will have to order weeks in advance, or risk standing in line for hours.
In 1970, the manager of the first KFC in Japan, Takeshi Okawara, dreamt about a new promotional campaign called the "party barrel" to sell on Christmas. After overhearing two out of the country travelers in his store talk about missing turkey on Christmas, he hoped that chicken would suffice, and began marketing his Party Barrel as a way to celebrate Christmas.
In 1974, KFC took the marketing plan national and it became widely popular. Even the company mascot, Colonel Sanders, dresses up as Santa for the occasion. Many families in Japan view KFC on Christmas as a symbol of a family reunion.
Let the People Eat Cake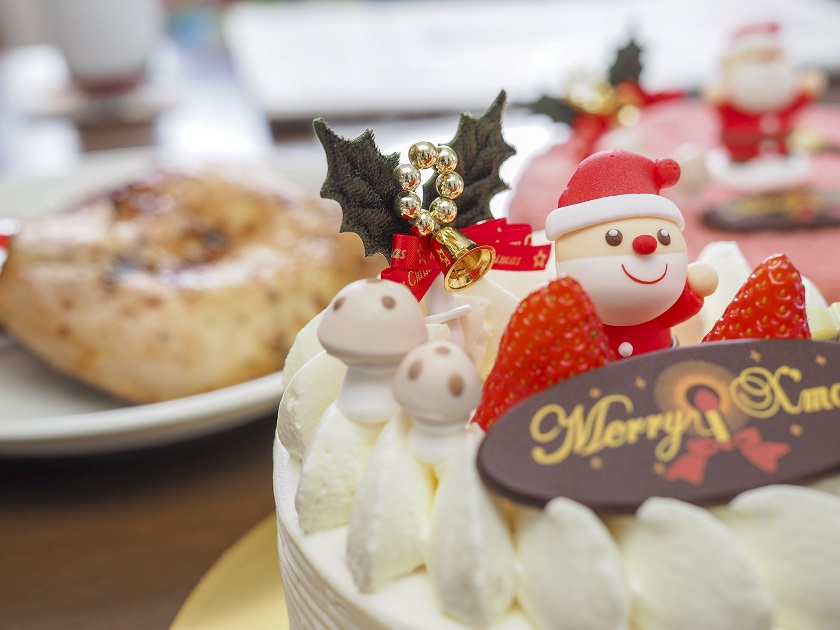 Christmas cake is another staple in Japan, and has a very interesting history. After World War II, the Japanese economy crumbled and food shortages were common. As Americans were helping rebuild Japan, they also brought sweets that Japanese children looked at as luxuries. According to anthropologist Hideyo Konagaya, sweets symbolized wealth.
Before the war, many of the items needed to make Christmas cake, like butter, milk, and sugar, were not common in Japan. This left sweets like cake only available to the upper class. After the war when Japan's economy rose, the ingredients became available, and Japan's middle class adopted this cake as a symbol of wealth.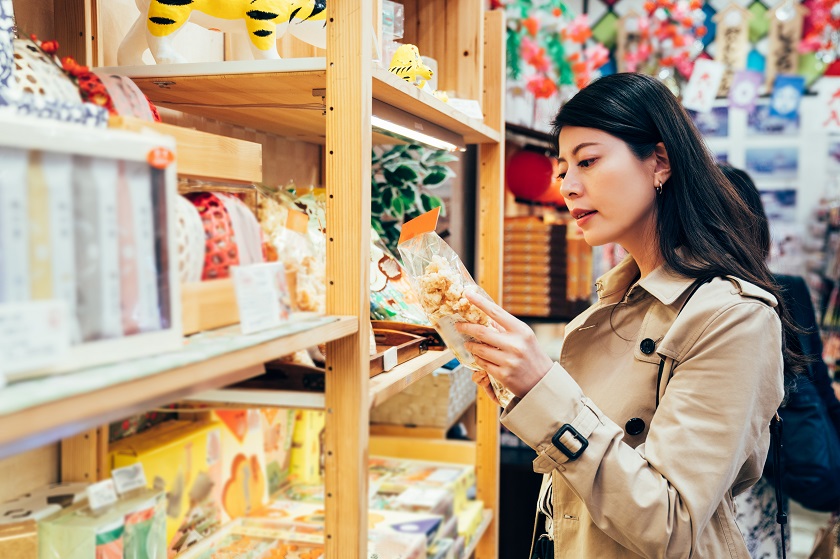 Christmas Eve Is a Time for Romance
Although Christmas Eve is not an official holiday, many Japanese celebrate it more like
Valentine's Day. Couples get together, look at the Christmas lights, and go out to a nice dinner. Afterwards, they exchange gifts according to Japanese custom.
Since it is not a traditional holiday, only couples recognize this exchange. Presents are more commonly exchanged around New Years, which is a much bigger holiday in Japan.
Illuminations Abound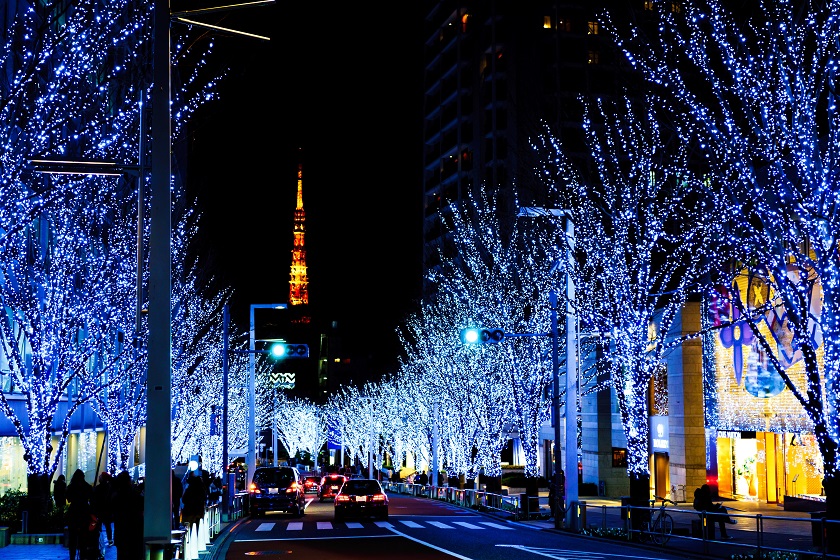 Many cities in Japan decorate their streets with Christmas lights, or winter illuminations. These illuminations are displayed between November and December, and some run even longer, stretching from October all the way to February.
Among these displays is Kobe's Luminaire, designed by an Italian and held as a memorial for the victims of the Kobe earthquake in 1995, and which draws more than three million visitors each year.
Another large winter illumination display, called The Kingdom of Light, can be found in Nagasaki. It boasts 13 million lights, along with an LED waterfall, a light and fountain canal cruise, and collaborations of light with flowers and music.  
The Markets Don't Mess Around
Just like the United States, marketplaces in Japan are full of Christmas trinkets. Many are styled after German Christmas markets — the Tokyo Christmas Market is even backed by the German Tourism Association and the German Embassy. It is mostly a market for European food, but has many booths selling decor, gifts and winter gear. Tokyo's metro system is the easiest way to get from market-to-market.
The Christmas Market at Yebisu Garden Place has been running for almost 20 years, and is one of the most popular markets in Tokyo. It features a winter illumination display with over 100,000 lights, along with authentic European food. It also houses the world's largest Baccarat chandelier, with over 8,000 crystal pieces. 
The Red Brick Warehouse in Yokohama is another option. Built in 1911, the Warehouse was part of the new construction of the new harbour pier. In 1923, it was destroyed in the Kanto Earthquake. It was rebuilt in 1930, and was seized as a US military port command in 1945. It was reopened in 2002, and acquired by the city as a cultural facility. During the Christmas season, an approximately 36-foot tall Christmas tree can be viewed, as well as a skating rink right next to the warehouse.
Christmas Is a Great Time to See Japan
Since Christmas isn't a national holiday, big crowds and packed hotels are scarce. This is a fun time to travel to Japan to see the gorgeous "illuminations" and markets all over the country. Though Japan does not view Christmas as a religious holiday, it is still celebrated as a way to reunite families.