We have teamed up with Huber where visitors to Japan can match with a local guide and experience Japan like the locals do. Today take a closer look at what local guides are like.
Self-introduction of Tomodachi Guides
Taiki-san:
Hello everyone! My name is Taiki. I currently work at a travel agency, and because I enjoy traveling by myself overseas, I thought it would be good to have a friend at my destination where I was visiting. As for my level of English, I cannot speak English very well and am definitely not fluent. However, I love international exchanges and would like to visit many different countries in the future.
Kenzou-san:
Hi, my name is Kenzou, and I am a university student! I am not young like other local guides, but communicating with travelers using English has always been my passion! I feel very strongly about talking with people and caring for those around me. I am currently studying to improve my English.
What Brought Them to Huber?
Taiki-san:
As I mentioned in my self-introduction, I work for a travel agency. Showing Japanese friends around is fun! However, I wanted to broaden my experience and expand my capabilities, so I challenged myself to try to conduct tours in English, which led me to Huber.
Kenzou-san:
I was looking for guide-like work, but I didn't know my own capability, and I was looking for something casual to do. After looking around, I found Huber. By resonating with the company's mission to become friends with people from all over the world, being able to speak more English, and showing Japanese hospitality to people from around the world, the guests and I can have a fun and enjoyable time! Also, Huber is not a volunteer service, and I am reciprocated for my efforts. It's like getting 3 birds with one stone!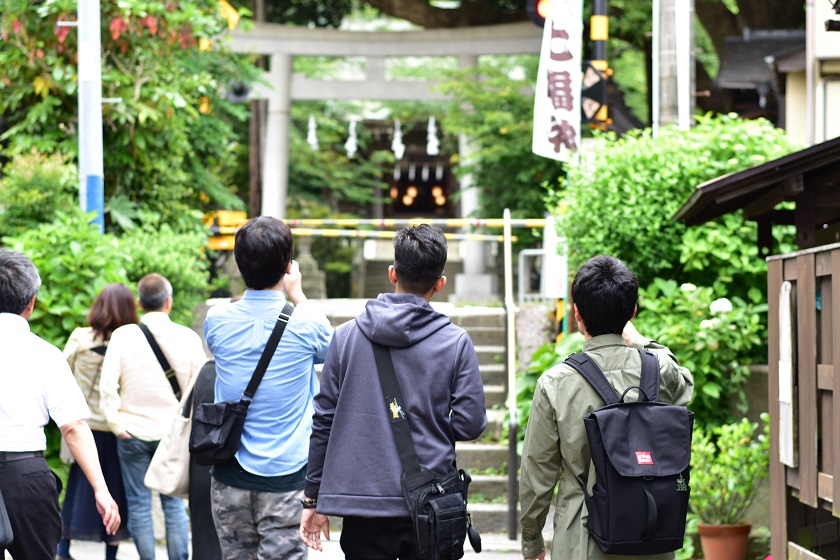 About Their Tomodachi Guide Experience
Taiki-san:
For this tour, we met the guests at Shibuya station and went to Kamakura. There we wrote on Ema (Small wooden plaques) at the Goryou Shrine. We then went to the beach and played for a while! After playing, we went back to Tokyo and toured around Gotoku-Ji Temple and Setagaya Hachiman Shrine. After the tour, we went around to some local spots in the area.
Kenzou-san:
It was fun to get together and drink after the trip was over! It feels great to be able to go out and drink after everything was finished, it was definitely a refreshing feeling!
Taiki-san:
Right, Kenzo-san! It was entertaining! There was a moment where I realized and felt that we really became friends! It was a blast! I was thrilled with what the guest told me later.
Kenzou-san:
I know, right! I was so happy! I received 2 distinct impressions and words after the trip. The first one was that although it was my first time doing a tour, there were absolutely no problems! "If you practice English, there won't be any problems!" When I heard these words, I was delighted!
Taiki-san:
I totally understand! You really feel more confident as a Tomodachi Guide when you hear those words!
Kenzou-san:
The second thing that they said was, "I will never forget this experience! When I go back home, I will always remember this trip!". These words were a big confidence boost as a Tomodachi Guide, and to me, it was a testament to the fun that the person had on the trip!
Taiki-san:
It was fun being a guide during the trip, and I really enjoyed going to the bar after the tour ended! However, I was a little afraid and anxious about the review, but in the end, I was pleased and glad!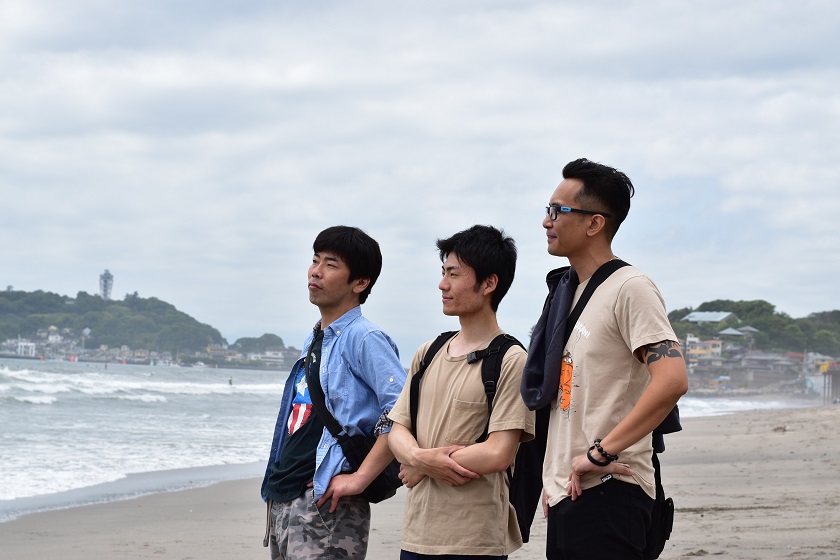 Their Opinions On This Huber Trip
Kenzou-san:
More so than anything, I was glad that I challenged myself! While receiving money as a guide, there was a time where I felt, "Can I do this?" But then I thought to myself that there are a lot of things that I can learn from this experience! The guest was extremely nice, and we had a great time! I'm really glad that I was able to make a Philippine friend!
Taiki-san:
It was my first time being a guide, but it was really fun! I first thought that I still had a long way to go speaking English, but in reality, I was able to communicate fine! I was able to convey what I wanted to say! This was the most important thing that I learned after my first guide experience!
Huber is a website where local people guide visitors in pairs. In pairs, it's double the fun! We, Tomodachi Guides, are waiting for you in Japan. Let's make friends with locals around Japan!
*Tomodachi is a Japanese word for friend(s)