As a one-stop-shop for craft beer, 'grammable food, vintage clothes, record stores and tattoos, Daimyo is inarguably one of Fukuoka's coolest neighbourhoods. You'll find this—dare we say hipster—haunt between Tenjin and Akasaka stations. It's not a huge area but with so many things to see, you could easily spend half a day there. As things usually open around lunchtime, we'd recommend allocating the back half of your day to it. So, put on your best ensemble and join us for some Daimyo highlights. 
Vintage clothing in Fukuoka? Look no further. 
If you're looking for a vintage treasure, Daimyo is a safe bet. A google search will deliver a constellation of options, though if you want to just dive in and stroll, walk slowly and be sure to look up as some of the smaller shops are tucked away on upper floors.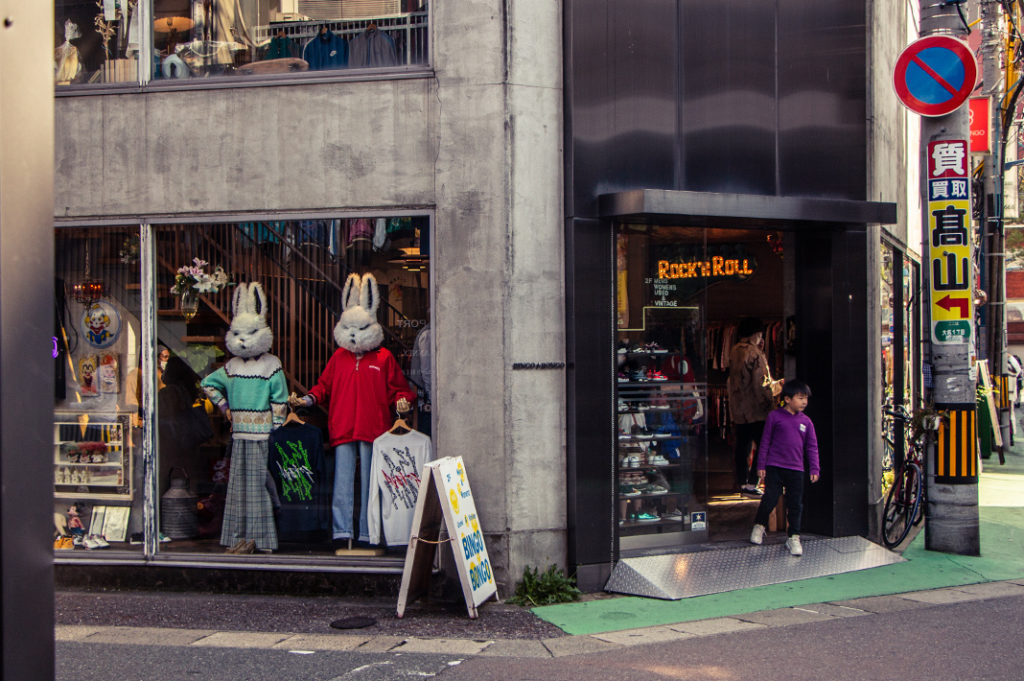 Bingo Bongo

The long-standing Bingo Bongo is a great place to search for rare and vintage second-hand men's wear. The collection features items purchased from the United States, as does the feminine collection at the nearby 'Ace in the hole', beside Hysteric Glamour. There are plenty of little holes in the wall to explore, as well as bigger chains like 2nd Street and Ragtag, the latter of which specialises in luxury brands.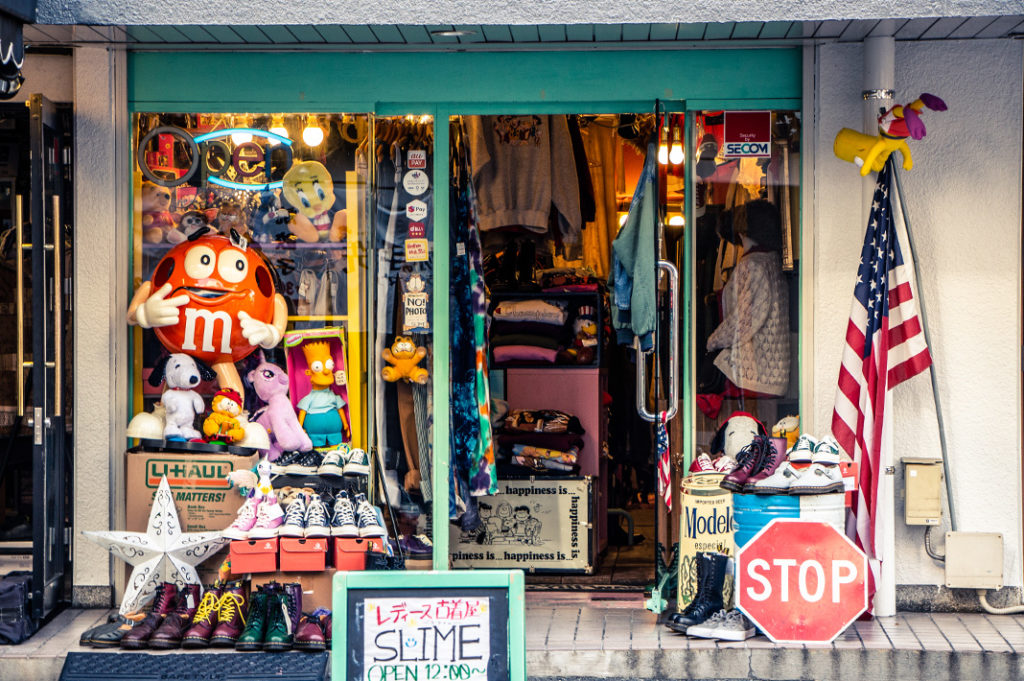 "Daisy" used clothing and toys. 
Vinyl  
Record stores are essential in any 'cool neighbourhood' and Daimyo certainly delivers on this front. There are a number of places in Daimyo and the nearby Maizuru neighbourhood where you can browse for the perfect commemorative LP. While most carry a wide variety, there are also a few genre-specific places like Ticro Market who specialise in Hip Hop or Catfish who specialise in Jazz. All told, it's one of the best places to buy vinyl in Fukuoka.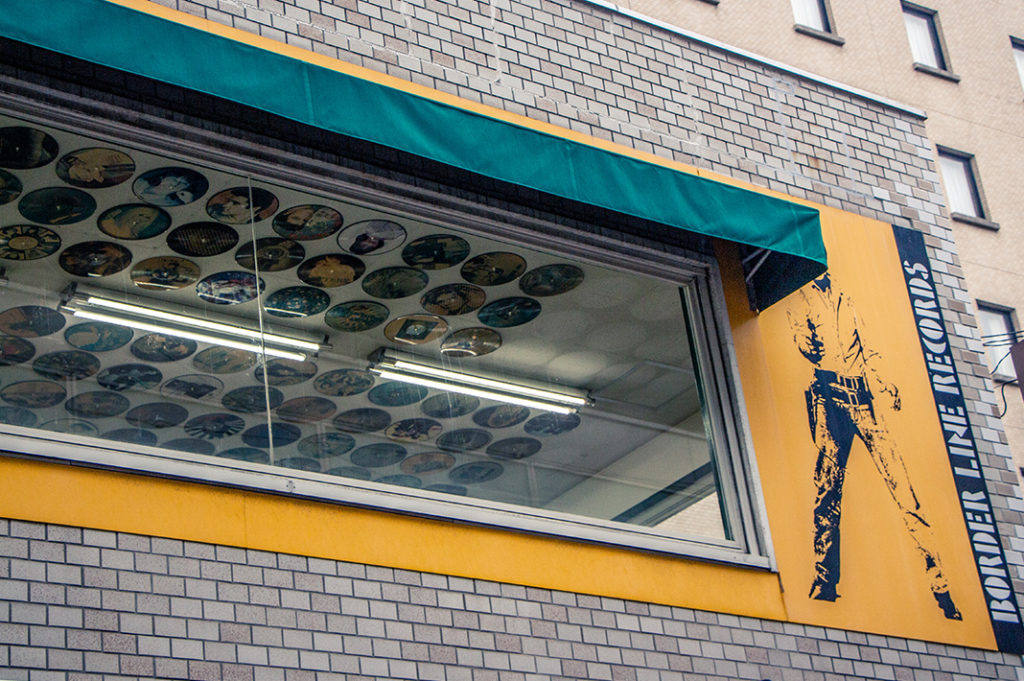 Borderline Records vinyl store in Fukuoka
Daimyo dining options 
All the browsing, shopping, primping and posing is going to require some sustenance. Luckily, there are plenty of great places to eat in Daimyo. Here are a few:
Ippudo Ramen's original branch 
Ippudo is one of the shiniest, most delicious jewels in Fukuoka's culinary crown. This ramen chain has come a long way since it first opened in Daimyo in 1985, and has unquestionably put Tonkotsu ramen on the map. With around 60 branches across Japan, Asia, Australia and Europe, their website claims they're "the force driving the global ramen fever." There's even a noodle cup version for those who really can't get enough. To see what all the fuss is about, head to where it all began: the original store in Daimyo.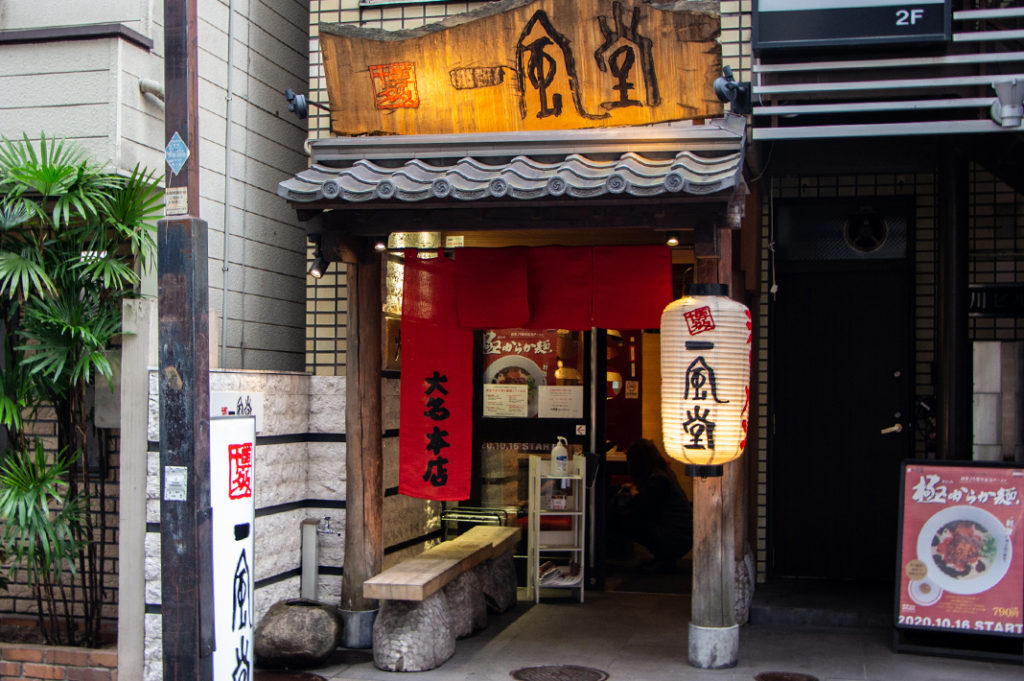 Ippudo Ramen
Guruguru Chicken
The Guruguru Chicken stand is a little outpost of nearby Bar Ampoules that's been lining the stomachs of boozed-up locals for years. They are known for their juicy chicken kebabs which come with fresh lettuce, tomato and onion, packed into a pita pocket. Deciding to get one is a reflex; the tricky part is choosing a sauce. With yoghurt, sesame, honey mustard, thousand island or spicy sauce, it will be a real Sophie san's Choice.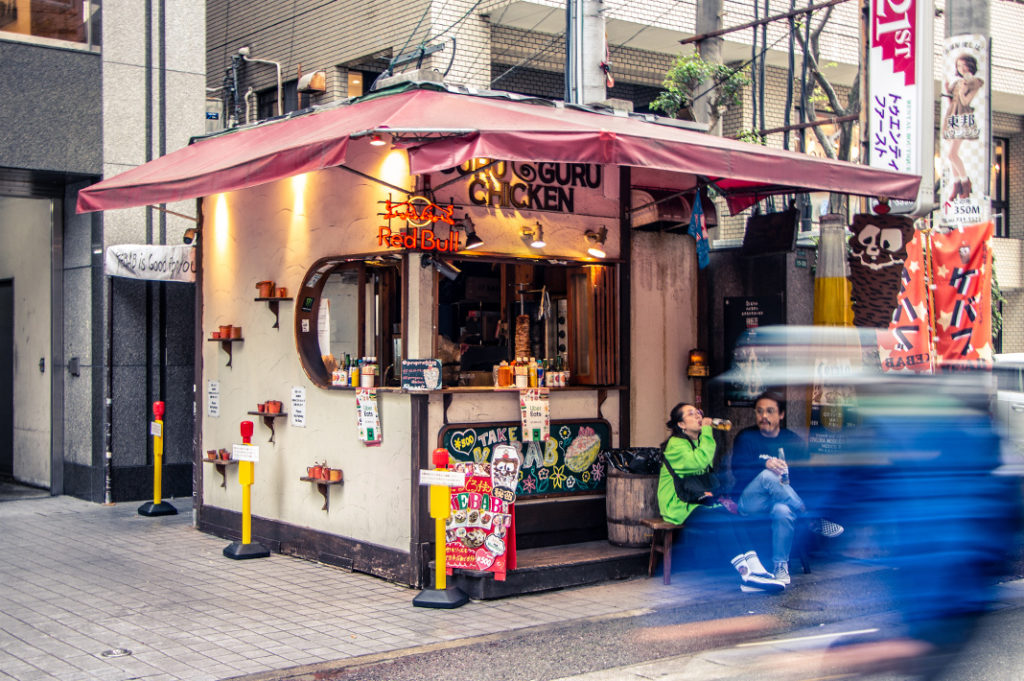 Late night eats in Fukuoka's coolest neighbourhood
 
Fukuoka Craft  
Fukuoka Craft is a great little afternoon stop. With 11 craft beer taps from New York to next door, you're sure to find the perfect drop. If you are really in a Daimyo mood, go for one of the original beers (Pale Ale or Hazy IPA) brewed next door. Or, try the 4 beer tasting set to sample a few. For those who aren't into beer, there is a selection of South American wines and tequila, all of which are designed to complement the Mexican food menu. It's open from 3 pm or 5 pm depending on the day. More information on their website.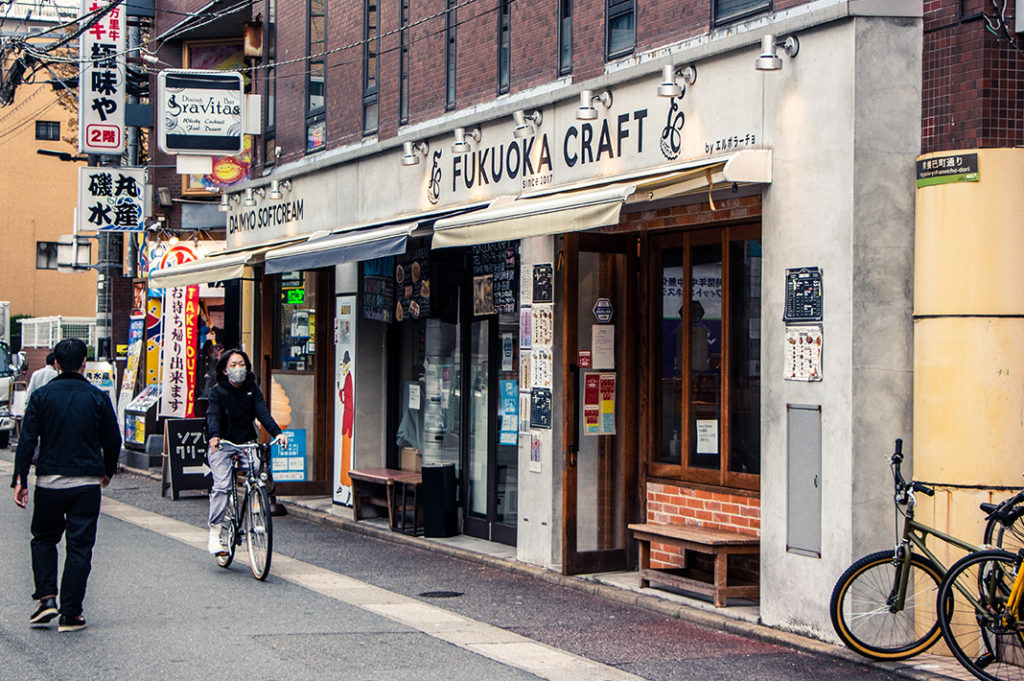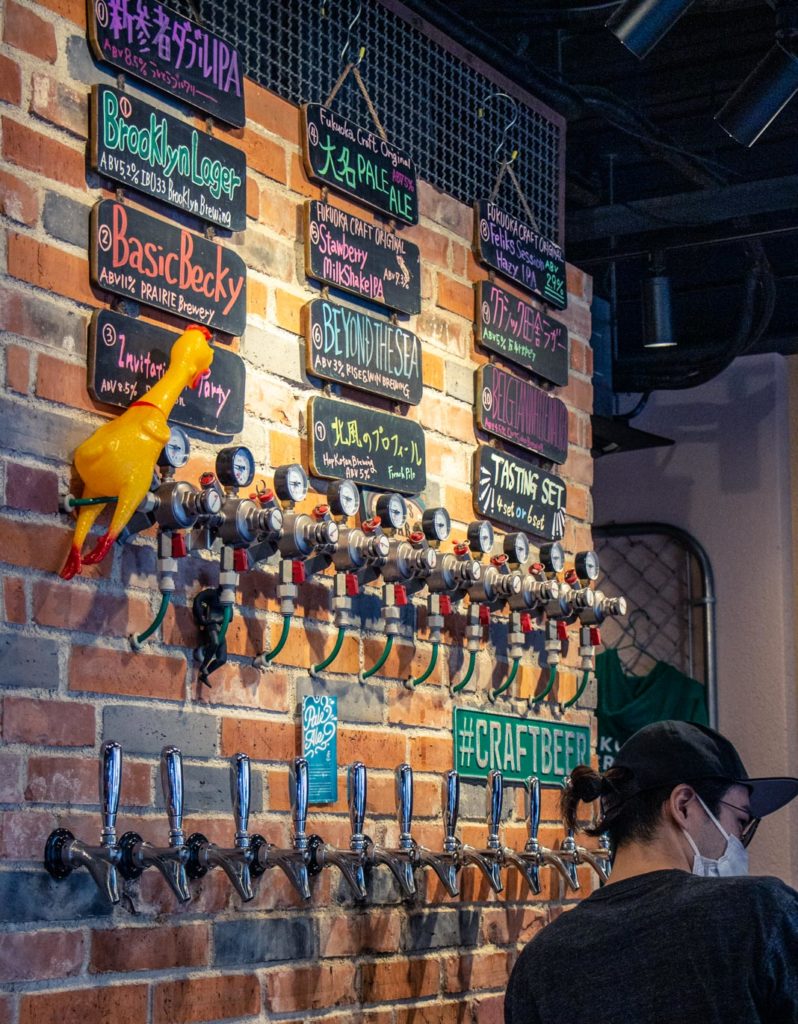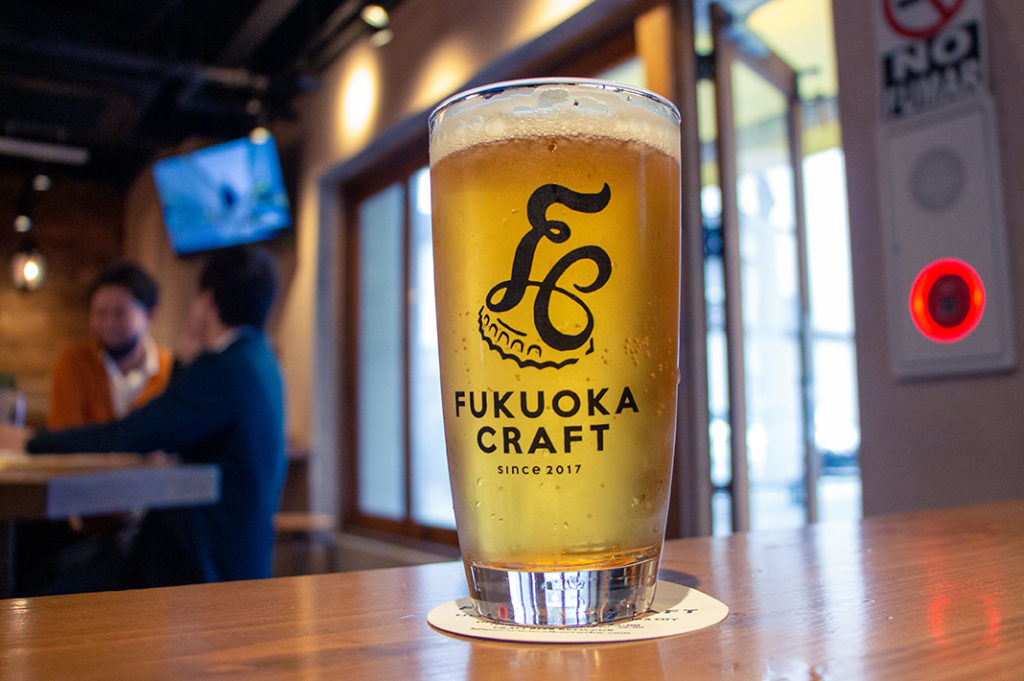 Next door to Fukuoka Craft is the Instaworthy Daimyo Soft Cream who serve up perfectly tubular swirls from their fancy Italian soft-serve machine.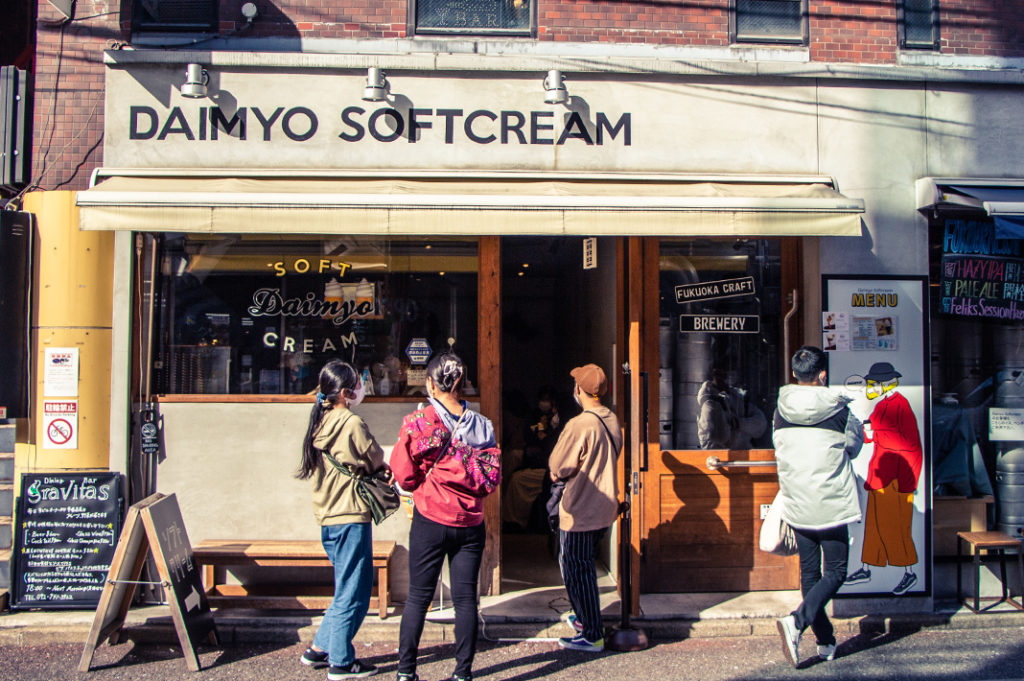 Alice on Wednesday is an Alice in Wonderland themed store with decor and paraphernalia that is sure to delight Disney fans. There are also locations in Tokyo and Osaka.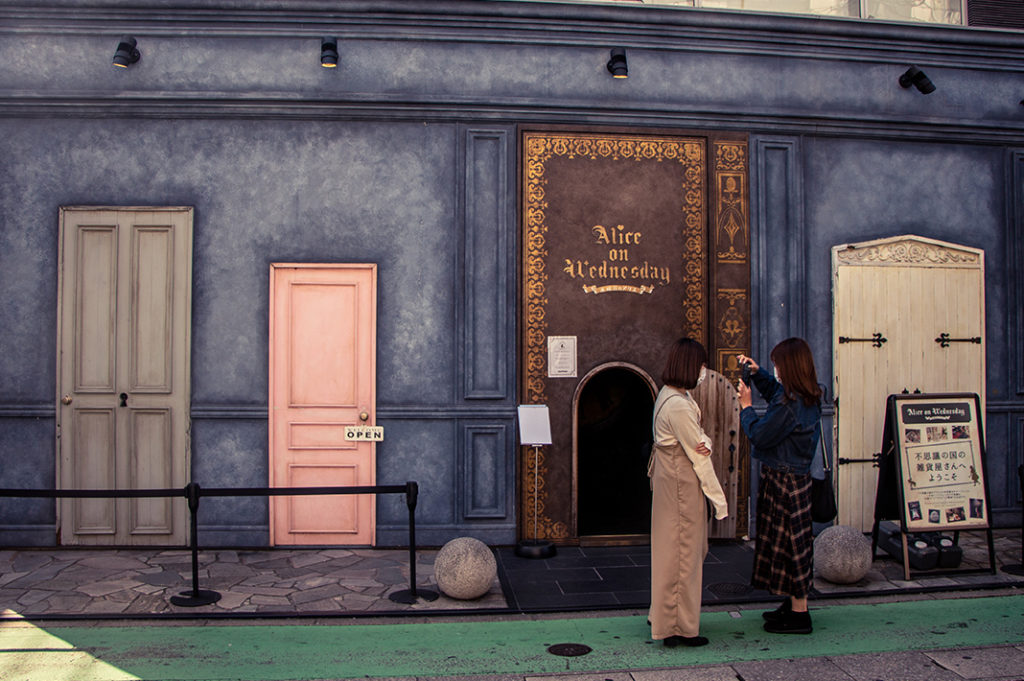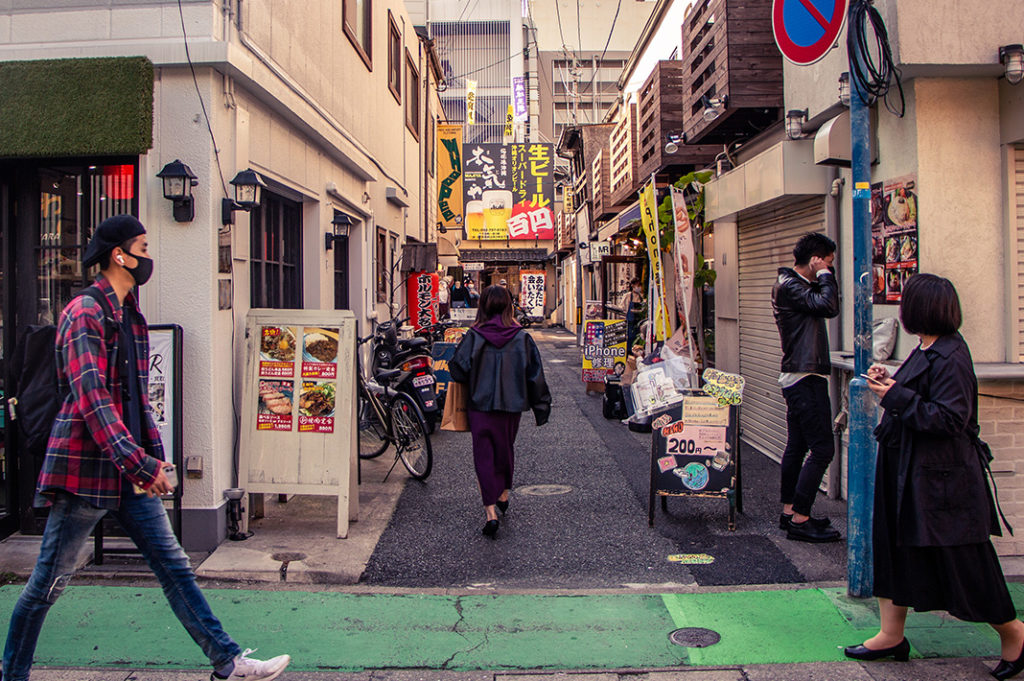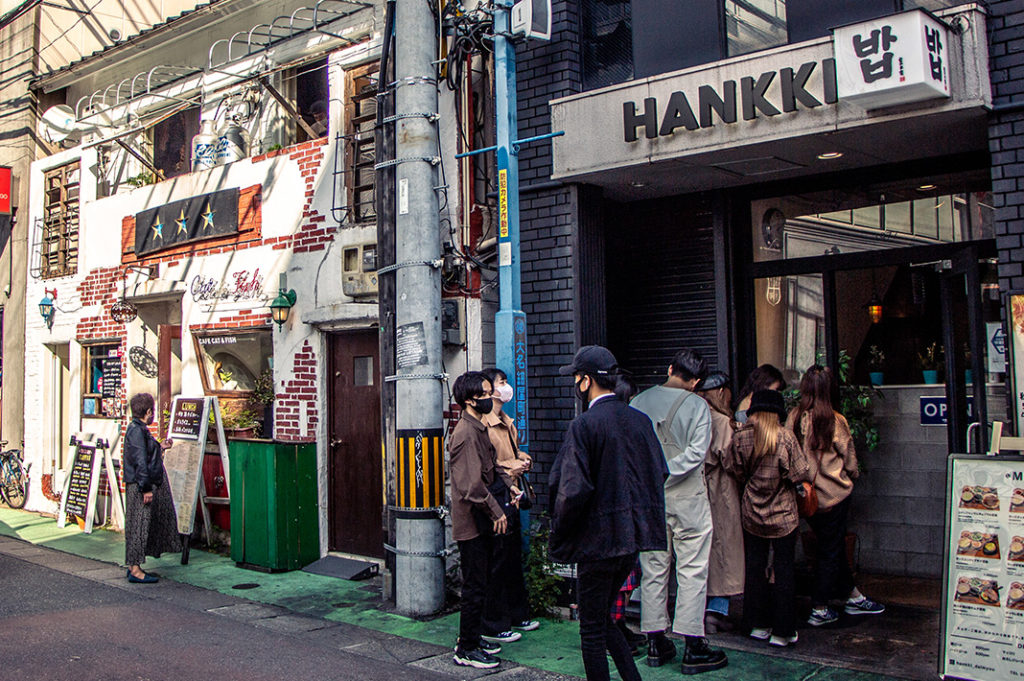 Lining up in Fukuoka's coolest neighbourhood
Getting to Daimyo and what's nearby 
Daimyo is located between Tenjin and Akasaka subway stations on the Kuko Line. It's all very compact but for the easiest access, try for exits 1 or 2 at Tenjin and 3, 4 or 5 at Akasaka.   

The Tenjin area is known for its shopping, with underground malls and plenty of department stores. Heading the other direction, you could walk for 20 minutes or take the subway to Ohori Park where you can enjoy the grounds on foot or from one of the cute swan boats.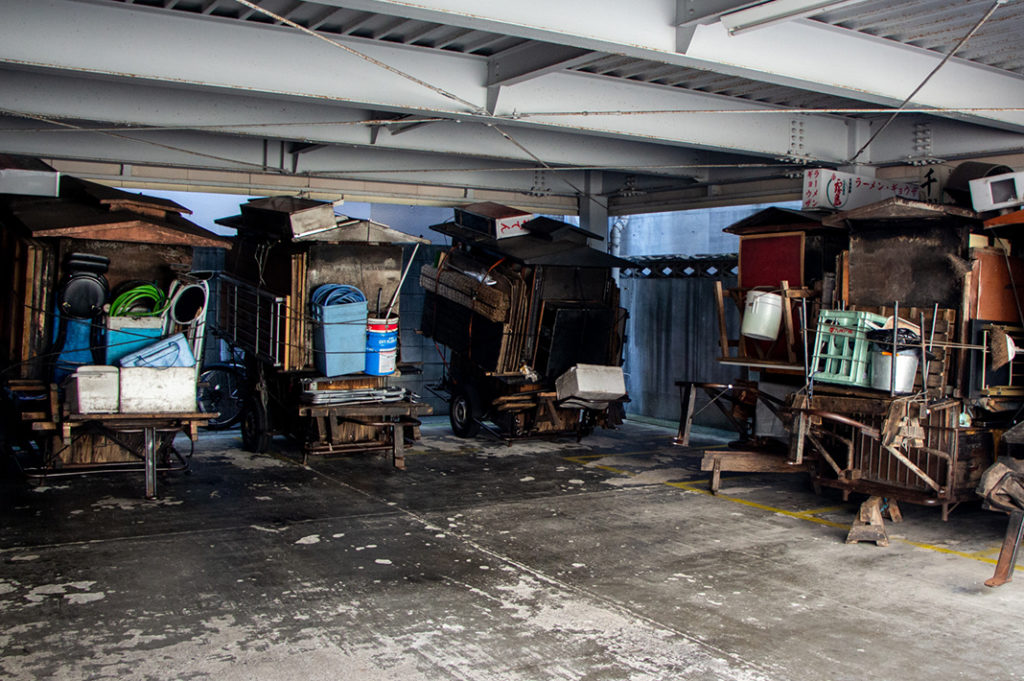 Spotted nearby: Yatai carts tucked away during the day.

This article was first published by Japan Journeys. Check Japan Journeys for deeper and unique insights into visiting Japan, including wellness, travel, cuisine and more. Follow on Instagram @japanjourneys.jp, and on Facebook at this link!