Even if Pokémon didn't rise to rocketing popularity during your childhood, chances are you're aware of it. For kids of the late nineties or early 2000's it was a true pop-culture phenomenon, something that was thoroughly shown again when the Pokémon Go app hit. Finally, fans could live out their dreams of catching them all, but this time in the real world. And while it's fun to play Pokémon Go in your home town, what could be more fun that playing it in Japan, home of Pokémon? So, for all you Pokémon trainers out there, here's our guide to playing Pokémon Go in Japan.
What is Pokémon Go?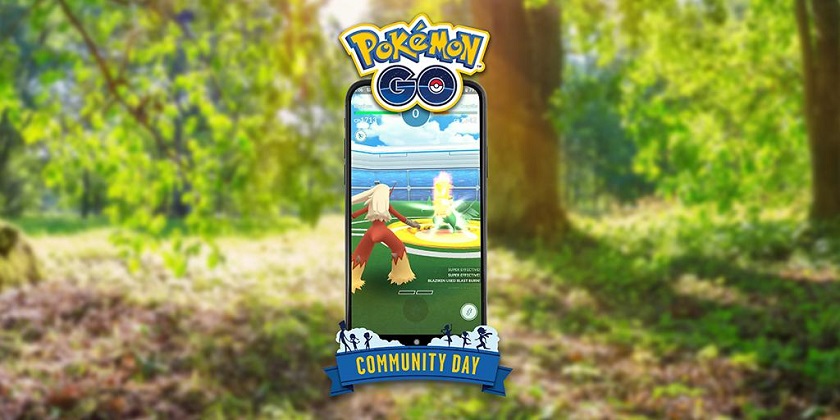 Chances are if you're reading this guide, then you already know about Pokémon and Pokémon Go. However, if you don't and are curious, here's what you need to know. Originally, Pokémon was a Japanese video game playable on the Game Boy back in 1996, where players explored a fictional world catching Pokémon, creatures with special abilities. Over the years Pokémon exploded in popularity into card games, TV shows, movies and more, resulting in one unstoppable franchise.
Pokémon Go was the latest big addition to the franchise, a mobile game that uses augmented reality to let players catch Pokémon in the real world. Look at your phone's screen and you'd actually see a Pokémon right in front of you. Since its release in July 2016, Pokémon Go has gone on to reach 1 billion downloads worldwide by February 2019 making it a worldwide phenomenon.
Travel and Sightseeing with Pokémon Go
It may sound strange but travel and a game like Pokémon Go work quite well together. Playing Pokémon Go while you travel has upsides not only for your Pokémon Go progress but also your sightseeing as well. That's because the game relies on real-life landmarks and augmented reality, meaning where you play matters just as much as how you play it.
So much of Pokémon Go's underlying game design is that players need to walk around and explore new locations. This means the game encourages you to be active and go to different parts of a city or destination, something which is always great for travellers to do. Since the game has gyms and pokéstops at certain landmarks, it actually helps you uncover landmarks, attractions, parks etc. that might not really be on the tourist trail. Essentially, Pokémon Go makes for an unlikely but helpful tourist map.
Playing Pokémon Go in Japan
As for your in-game progress, travel is a fantastic way to level up. By travelling about, you find new Pokémon, earn new gym badges, visit new pokéstops and compete in raids, all in parts of a destination you might never normally consider seeing. Pokémon are environment-specific, so you have a better chance of finding new Pokémon if you mix things up, like by heading out to the coast, or into the mountains, the forests and beyond.
Honestly though, playing in Japanese cities is easiest because the density of gyms and pokéstops here means things are much more active and competitive. You'll never have to go far to reach a pokéstop, find raids or fight to claim a local gym. There's also on average a greater general interest in Pokémon here in Japan meaning many more people play than do overseas. To find about meetups and other events, it's best to search for Pokémon Go groups on Facebook, Discord and other social media.
Then there's the simple matter that some Pokémon are exclusive to certain regions. That means there are a few Pokémon that can only be found in Asia, so you'll never see them back home. Most recently, Pokémon exclusive to Asia included Volbeat, Solrock, Zangoose and Farfetch'd. If you've "gotta catch em all", then visiting Japan is how you do it.
What You'll Need to Play Pokémon Go in Japan:

It really couldn't be easier to play Pokémon Go as you travel Japan. All you need is your smart phone, the game's app and an Internet data connection. While Wi-Fi can work, the game is best played on the move, which means having data wherever you go. This is where a Pocket Wi-Fi will come in super handy, because then you'll always have a data connection that doesn't cost a fortune.
If you plan on moving about a lot while you play, then there are some other things that will help. First of all, make sure you have good walking shoes, as you'll be covering a lot of ground and get rewards the further you walk. To reach new cities or different environments though, walking isn't going to be enough. Instead, you can get about with a Japan rail pass , combining your travels and day trips with some game time. This way you can max your XP gain with fresh PokéStops everyday. You also will want to pack a powerbank or two.
The last you thing you need to play is to be aware of your surroundings and always remember to check for traffic and other hazards as you play.
Pokémon and Pokémon Go Destinations
Since this is a Pokémon Go guide for Japan, it's probably important we talk a little more about playing the game in Japan, right? Naturally, Japan has a lot to offer travellers beyond Pokémon, but that doesn't mean you can't add some Pokémon-themed activities to your Japan itinerary.
As far as Pokémon destinations in Japan go, Tokyo is a big one which shouldn't be all that surprising. Popular places in Tokyo to play Pokémon Go include the districts of Odaiba, Ikebukuro, Ginza, and Akihabara because of their density of lured pokéstops as well as Senso-ji Temple. One other spot that has grown quite popular is the western exit of Shinjuku station, which now has the nickname of "Pokémon Plaza" going for it.
There are also places known as "sponsored pokéstops" which are basically businesses like McDonalds and 7-11s that have their own pokéstop with a sign in the window, with regular lures running. In Tokyo, you also won't want to miss the Pokémon Café in Nihonbashi if you're a diehard fan but be sure to make a reservation to not be turned away.
For elsewhere in Japan, you'll find the most activity of players in Japan's other major cities. This means popular destinations like Osaka, Kyoto, Yokohama and Fukuoka are all likely to have an active community. As we've said though, you won't always find all Pokémon in cities, so it's also worthwhile playing elsewhere in the country too.
Visiting Pokémon Centres
It's certainly not hard to find cartoon and video game merchandise in Japan, just head to Akihabara in Tokyo. But for a special Pokémon shopping experience, head to one of Japan's Pokémon Centres. Once just a feature inside the games, in Japan Pokémon Centres have actually come to life. There are 11 Pokémon centres across Japan, everywhere from Tokyo to Yokohama and Hiroshima.
Of course, then there are countless smaller Pokémon stores found across Japan, with a smaller range of products than the Pokémon Centres. At both though you can buy all sorts of Pokémon gear and merchandise, like the Pokémon Go Plus, plushies, toys, games, cards etc. The centres are also known to have special events, competitions and beginners' sessions for things like card battles.
Pokémon Go Events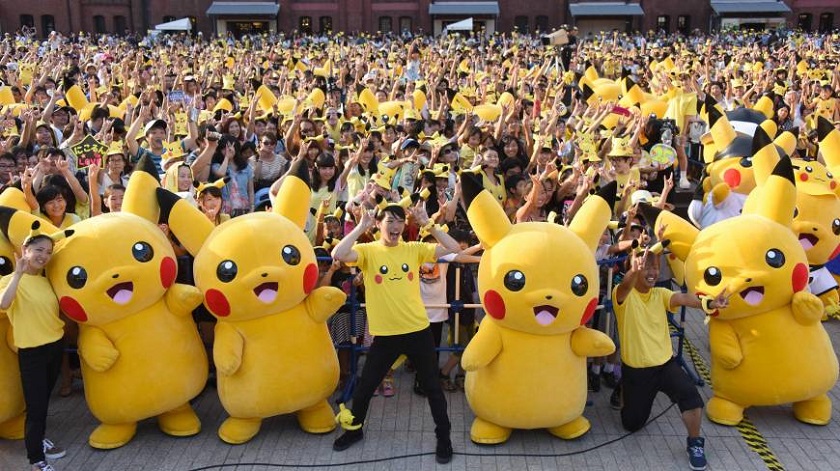 When you travel in Japan, it's always fun if a major festival or fan convention is going on during your visit. While pop culture conventions have some overlap with Pokémon, there are some events that are only for Pokémon fans. As far as festivals go, the closest Pokémon gets is the Dancing Pikachu Parade each August in Yokohama Minato Mirai, where 1000 oversized Pikachu march through the city streets.
A more common type of Pokémon event are the Pokémon Go Community Days that encourage trainers to get outside and interact. These events could mean increased frequency of certain Pokémon or even appearances by some especially rare ones. If you're around on a Community Day, not only could you get in-game rewards but meet up with some like-minded people in an easy way.
Besides Community Days, there's also the more major events like Pokémon GO Safari Zone event. These events are much rarer and tour from one major global destination the next, but it'd be pretty cool if the timing lines up. Naturally, Japan seems to be pretty lucky with these events, so you never know right?