Combining both modern and traditional Japan, this 7 day itinerary is perfect for first time travellers.
Arrival at Narita Airport and travel to Tokyo
 Once you have cleared immigration, collect your luggage and follow the signs to the trains section of the Airport. Activate the JR Pass here, see our guide on How to Activate the JR Pass at Narita Airport here. Then enjoy a comfortable ride into Tokyo on the Narita Express service.
Tokyo
Giant robots in Shinjuku, the imperial palace, manga in Akihabara, tall skyscrapers, youth culture in Shibuya, Sumo wrestling, and amazing food all around, Tokyo has it all.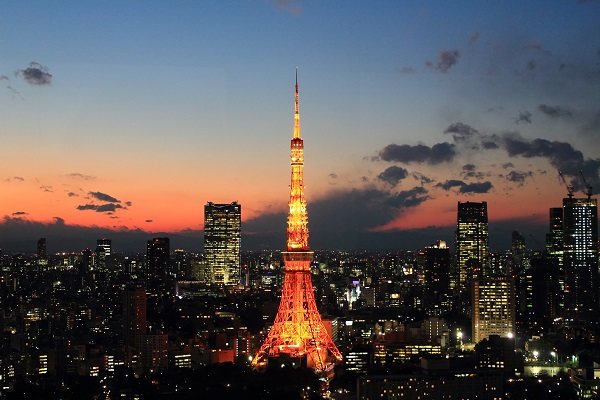 Arrival in Tokyo
After arrival in Tokyo, spend the rest of the day as you like. Either by exploring Tokyo or relaxing at your accommodation. For a wonderful skyline view of Tokyo, head to the Tokyo Metropolitan Government Building in Shinjuku.
Experiencing a Jet-Lag? Make the most of it the following morning by visiting the Tsukiji Fishmarket to enjoy the best Sashimi breakfast ever!
Tokyo has something for everyone, this is a small section of our top picks:
Asakusa The old trade district of Tokyo, here the atmosphere from older times lingers around. Pass trough the Kaminarimon (thunder gate) to walk the approach to Sensoji temple filled with small shops selling traditional items and snacks.
Ghibli Museum
Home to everything Ghibili.
Odaiba The newest part of Tokyo, home to amusent and has various modern shopping complexes. It also offers an amazing view of the Tokyo skyline, it is a popular place for dating couples.
Shibuya
The world most busiest crossing can be found right in front of Shibuya station. You'll also find the newest fashion and youth culture in Shibuya. Don't forget to take a picture with Hachiko either :)
Shinjuku The busiest area of Tokyo, Shinjuku station alone seen over 3.8 million passengers per day passing through. You have to see it to believe it. Besides that, Shinjuku is great for shopping dining and home to the previous mentioned Tokyo Metropolitan Government Building.
Tokyo-Edo Museum. This museum is dedicated to the history of Tokyo. Especially during the Edo period 1603 to 1868. It's one of the best places to learn about Japanese history.
Kyoto
Kyoto is the traditional capital of Japan, it is famous for its temples and traditional setting.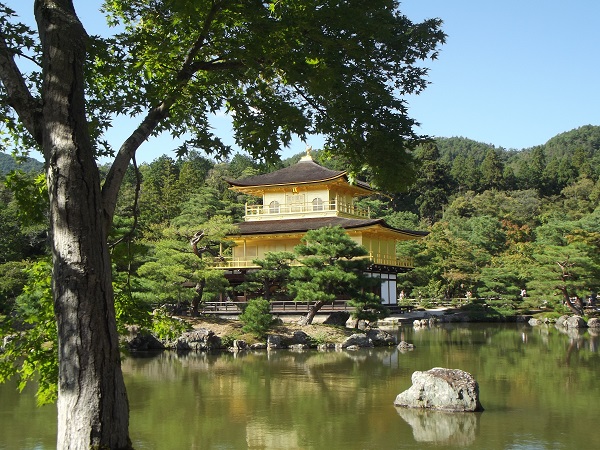 To get to Kyoto, travel to Tokyo station first, from here Bullet trains depart directly to Kyoto station. Find out how to reserve tickets and board the bullet train here.
Here are our recommendations for Kyoto:
Arashiyama In the scenic western part of Kyoto. Home to the famous bamboo groves, monkey mountain many smaller temples.
Golden Pavillion, also known as Kinkaku-ji. This is the most Iconic temple in Kyoto. Be sure to come early to experience the tranquil atmosphere before the hordes of tourist arrive.
Kyomizudera, this is one of the most amazing temples in the east of Kyoto. Build on the side of a mountain overlooking Kyoto, Kyomizudera has a wonderful view over Kyoto. Found along the small lanes leading towards Kyomizudera, there are many small craft shops selling pottery, sweets and souvenirs. These are well worth visiting by themselves.
Nishiki Market, found in the middle of Kyoto city. These small passageways are home to many small shops selling all kinds of delicacies and small goods.
Day trip from Kyoto
Kyoto is located in the Kansai region, also home of Nara, Osaka and Kobe. All make for a great day trip from Tokyo. For this itinerary we picked a day trip to Nara.
Nara is walk is a pleasant place to walk around in, free roaming deer are everywhere. It's easy to walk over to Tōdai-ji temple, to view the great Buddha. Read about more Nara in our Nara Blog post.
Returning to Tokyo and Narita Airport
The return to Tokyo is easy and straightforward, take local transport to Kyoto station from where the bullet trains depart back to Tokyo. From Tokyo station, the Narita Express runs to Narita Airport. It is recommended to stay the last night in Tokyo, both for last minute shopping and a smooth return to Narita Airport.
Photo courtesy:
 Tokyo Afterglow by Kakidai
 Kyoto Golden Pavillion by GordonL
Written by: Daniel-san