Visit Shirakawa-go
Shirakawa-go is a travel destination right out of a fairy tale. Hidden away in the mists of the Japanese Alps, the region of Shirakawa-go was long isolated from the outside world. The result is a unique local culture and history, marked by the Gassho-style houses and sustainable way of living in local, sometimes harsh, conditions. It is not without reason that Shirakawa-go is a UNESCO world heritage site. Today Shirakawa-go and the local villages of Ogimachi, Ainokura, and Suganuma are rare examples that show the older Japanese lifestyle. Visitors can experience traditional village life and have stay overnight at one of the Gassho Style houses.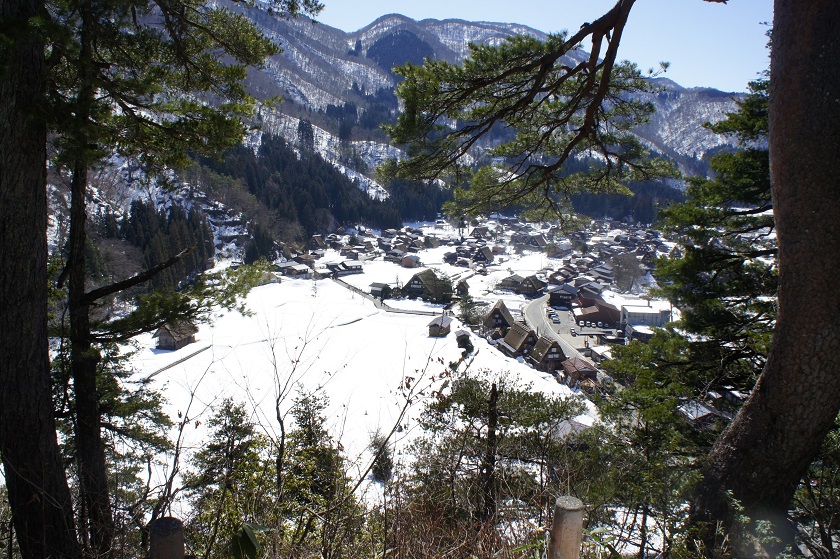 What to do in Shirakawa-go:
Visit Ogimachi, this is the main village of Shirakawa-go and where the busses into Shirakawa-go stop. The village is a collection of gassho-style houses, some of which have been in the same family for over 250 years. Some can be visited as a mini museum, while others offer overnight accommodation. The village can easily explored on foot and should not take more than half a day to fully enjoy. Shirakawa High road is where most attractions are located, along with a collection of different restaurants and local shops. Going up from the village is the road to Shiroyama viewpoint, where attractive views can be had over the Shirakawa-go valley and Ogimachi. This is the view of Shirakawa-go that you'll see on postcards.
Across the river from the village is the open air museum called Gassho-zukuri Minkaen. Visitors can experience how villages functioned in the past and learn more about the Gassho-zukuri style of house building. It's quite impressive to imagine how these were built to withstand those cold Japanese Alps winters and yet providing cool during the summer. Entrance costs: adults ¥600 / children ¥400.
Staying at a Gassho-style house.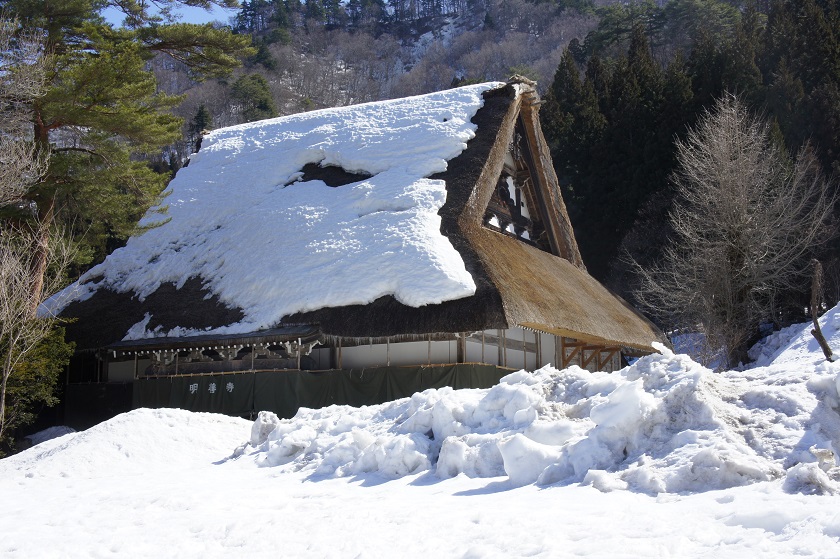 An overnight stay at stay is a real experience in itself, you'll experience the local village life more than a century back. Stays include a locally sourced and themed breakfast with an optional dinner. Staying overnight is also a great way to see the Shirakawa-go during winter, when the houses are lit up in the evenings. Expect to pay about 10.000yen per night/per person, depending on the place. These stays are very popular and reservations should be made well in advance, payment is expected to be made in cash.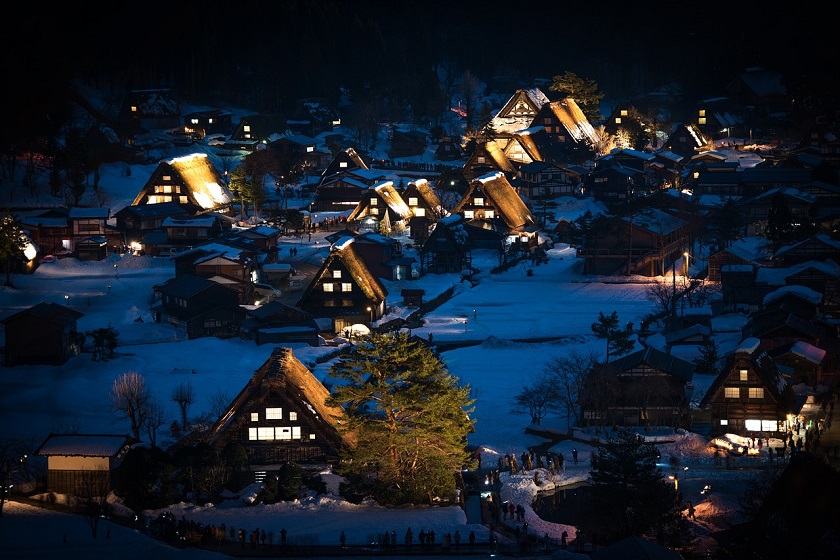 Shirakawa-go light up after dark.
When to visit Shirakawa-go
Shirakawa-go can be visited year round and has a completely different view each season of the year. From snow blanket white in summer to the green fields in summer. It's up to you which view you wish to see, or you could come more than once!
How to get to Shirakawa-go: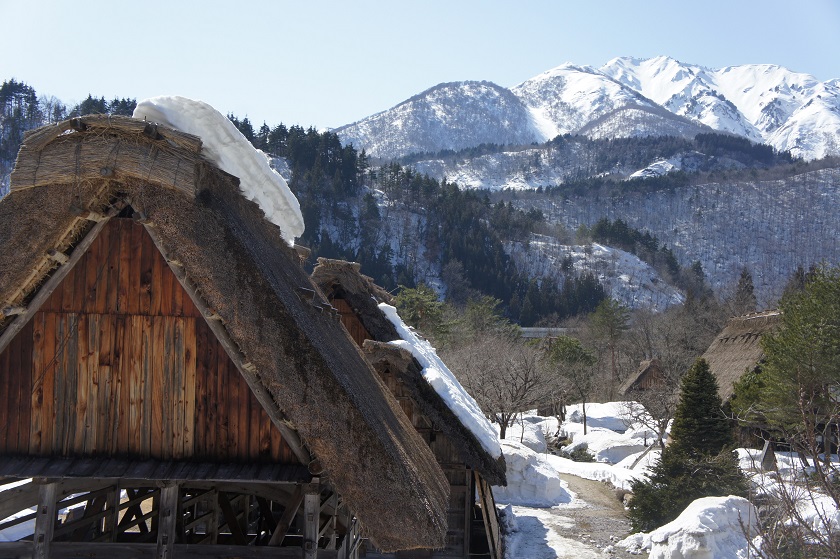 Due to the remoteness of Shirakawa-go there's no rail station closeby and getting there will take some preparation. Visitors can reach Shirakawa-go from Matsumoto, Kanazawa or Takayama by express bus. The JR Pass covers the train to each of these cities but the bus to Shirakawa-go is not included in the JR Pass. Since getting to Shirakawa-go takes a good bit of transport, we recommend combining a visit with a stay at any of these cities, all are well worth a visit on their own. The quickest route depends on where in Japan you are traveling from (e.g. Tokyo, Kyoto or elsewhere).
Getting to Matsumoto:
Matsumoto is the closest city from Tokyo from where you can get on the bus to Shirakawa-go. The Azusa Ltd. express train has direct service between Shinjuku (JR) station in Tokyo to Matsumoto (about 180 minutes). It's a beautiful route to travel with an amazing panorama of Fuji-san, just around Kofu when the train takes a turn to the left. Matsumoto can also be reached by Ltd. express train from Nagoya (140 minutes) or Nagano (50 minutes).
Getting to Kanazawa:
Kanazawa can be reached on the Hokuriku Shinkansen from Tokyo (150 minutes) and with the Thunderbird ltd. express from Kyoto (125 minutes) and Osaka (155 minutes).
Getting to Takayama
The Hida Wide View ltd. express connects Nagoya with Takayama (140 minutes), this route is worth traveling by itself as the train follows Hida river into the Japanese Alps, there are many scenic views on the way.
The bus to Shirakawa-go, ticket prices and timetables.
Busses to and from Shirakawa-go are operated by the Nohi bus company. Ticket prices and time-tables can be found here for the Takayama – Shirakawago – Kanazawa route and here for the Takayama – Shirakawago – Matsumoto route. Seat reservations for some buses are required. While the JR Pass is not valid on the Nohi bus, the Takayama-Hokuriku Area Tourist Pass can be used on the Takayama – Shirakawago – Kanazawa line.
Bus time tables and details:
Takayama/Shirakawago/Kanazawa line
Matsumoto – Shirakawago line