Miyajima is a small island in the bay of Hiroshima. Famous for the massive Torii gate rising out of the sea. At the right tide, it appears as if the Tori is floating on the water. It is considered one of the most beautiful and iconic views in Japan, part of the Nihon Sankei.
The name of the island is technically Itsukushima, its more popular name is Miyajima, or simply shrine island. It is inhabited by domesticated deer and you'll find them all around the island. Miyajima is perfect for half a day visit to see Itsukushima, Instagram the Torii gate and browse the tourist shops on the island. There's also a ropeway up the island for a breathtaking panoramic view of Hiroshima city and surrounding bay. For those with a bit more time on their hands, there are myriad of attractive hikes around the island that can keep you busy for a whole day.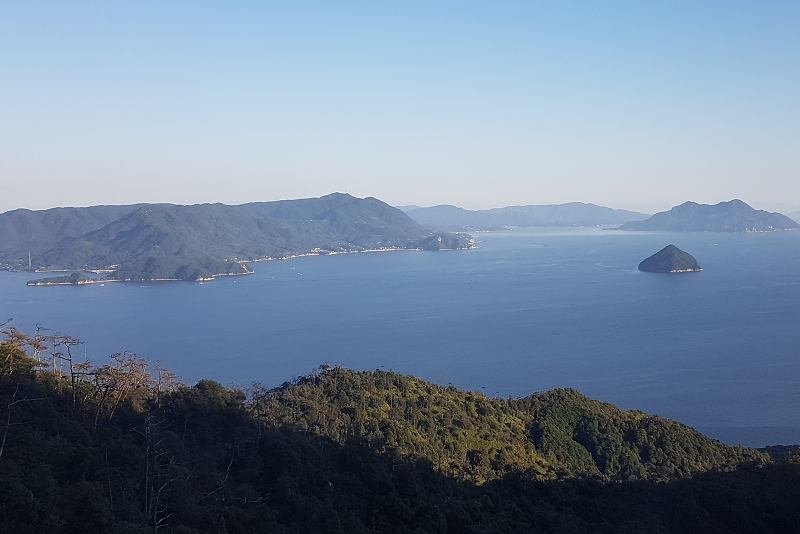 View from the top of Miyajima island.
Getting there using the JR Pass.
The island can be reached by local train and ferry easily from Hiroshima station. If you are coming from any other city in Japan, such as Kyoto or Osaka, use the Shinkansen for fast access to Hiroshima.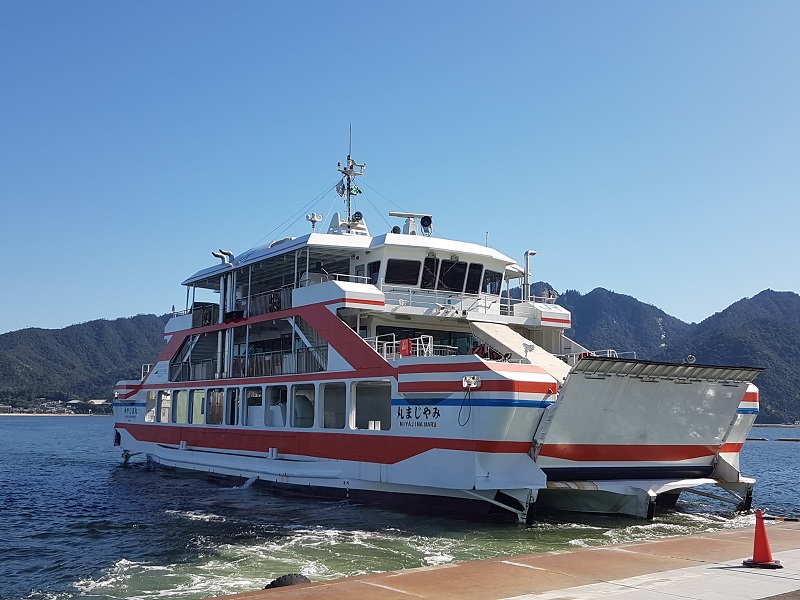 Ferry getting ready to depart.
At Hiroshima station, take a local JR train on the JR Sanyo line to Miyajima-guchi station. From there it is 5 minutes or less to the JR Ferry. There are two Ferry companies going from Miyajima island, be sure to pick the one with the big JR sign. When arriving at the ferry terminal, all you have to do is show your JR Pass to board the ferry. The ferry will make around-about approach to the island and circle past the Torii gate. Be sure to have your camera ready!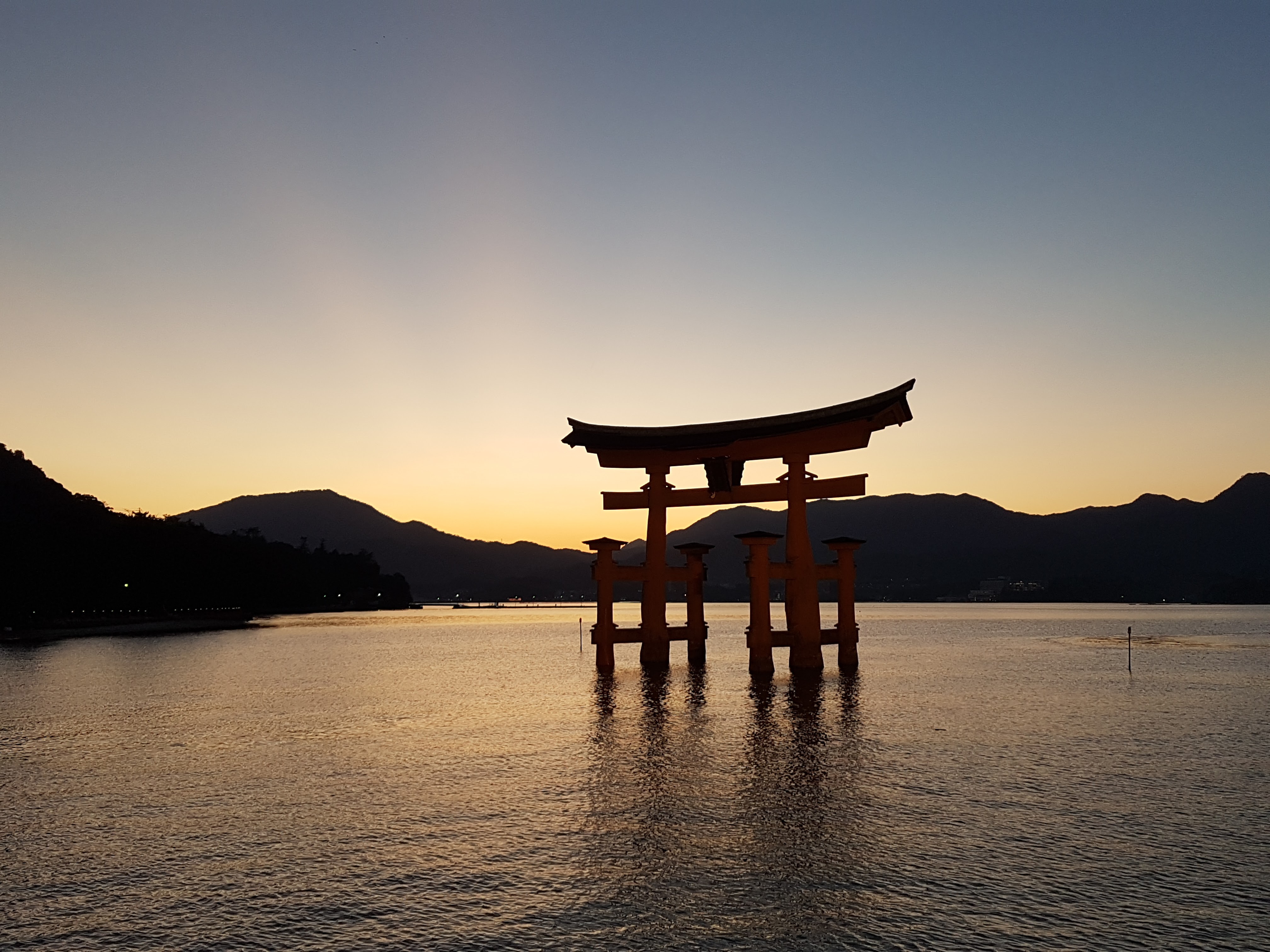 Sunset by the Torii gate makes for a great photo opportunity.
Written by Daniel-San
PS: Interested in visiting more of the Nihon Sankei? Add a visit to Matsushima as well.