Kamakura was the old capital of Japan in the 12th century and was the seat of power of the Kamakura government. While the capital of Japan was subsequently moved, Kamakura remained an important city for culture, history and tradition. Today, Kamakura is famous for its temples, beaches, hiking and of course the Big Buddha.
What to do in Kamakura
Below are our recommendations of what to see, visit and do in Kamakura.
Visit the Big Buddha
The Big Buddha (or Daibutsu in Japanese) is part of Kotokuin Temple. This is like going to Japan within seeing Mt. Fuji, you have to see the Big Buddha when visiting Kamakura. Pictures don't really do it justice, standing in front makes you feel small.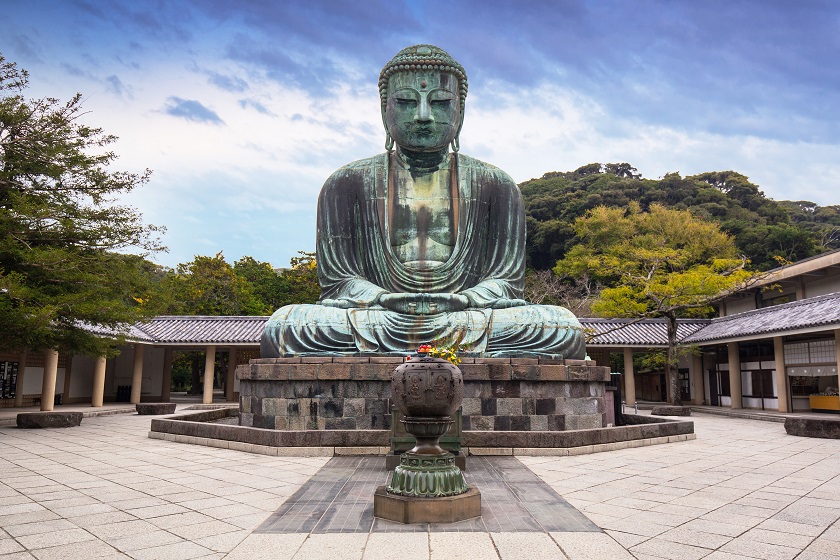 Stroll among the many temples
Visiting Kamakura means seeing temples and lot's of them. Each with its own history and story to tell. We suggest picking 2-3 that interest you the most instead of trying to visit as many as possible. Our top picks for temple visits in Kamakura are:
Jōmyō-ji
One of the older temples in Kamakura, worth visiting because of its garden tea house. In the past used by monks and now open to the public, it is the perfect place to sample the local matcha tea.
Hasedera
also called "Hase Kannon" has the largest wooden sculpture in Japan, richly ornated, it is well worth a visit. Better yet is its observation platform with a fantastic view over Kamakura and the local bay.
Tsurugaoka Hachiman-gu Shrine – the largest and most famous temple complex in Kamakura. A walk through can easily take an hour and if you'd have to pick one temple in Kamakura, we'd go with this one. Throughout the year there are different demonstrations of dances, archery, samurai fighting and more. Check the calendar on their website to see what's going on.
Hiking in Kamakura:
There are many trails in Kamakura, some meandering along the cost others going into the local hills and mountains. Hiking maps can be retrieved from the tourism information right at Kamakura station.
Somehow hiking in Kamakura never got discovered by the wider public and it's a great way to escape from the busy city life of Tokyo.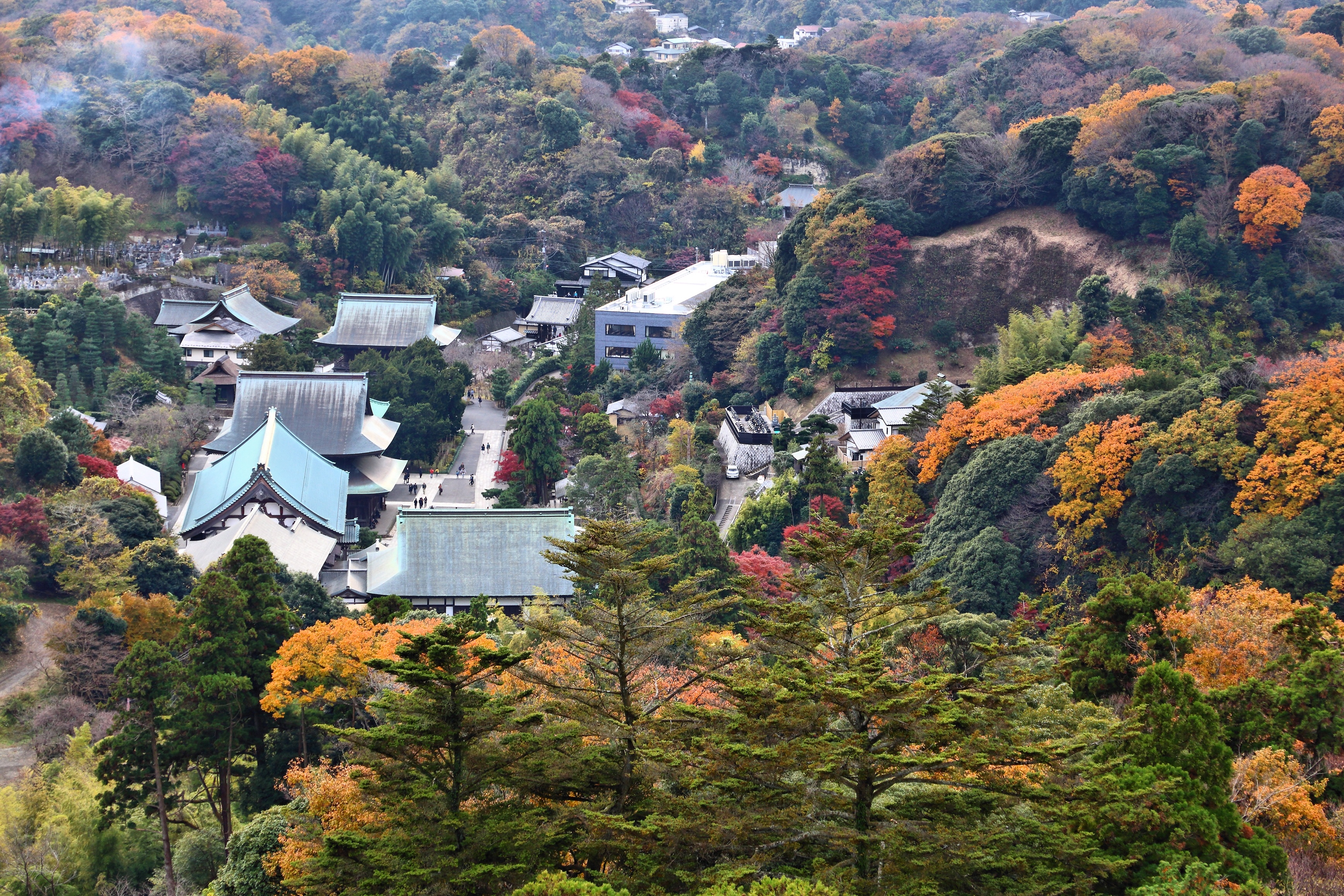 Beaches around Kamakura
Not the first thing you think about but Kamakura is home to some of the most beautiful beaches in Japan. Closeby is the island of Enoshima, it's a beautiful spot to visit with a good view on Fuji.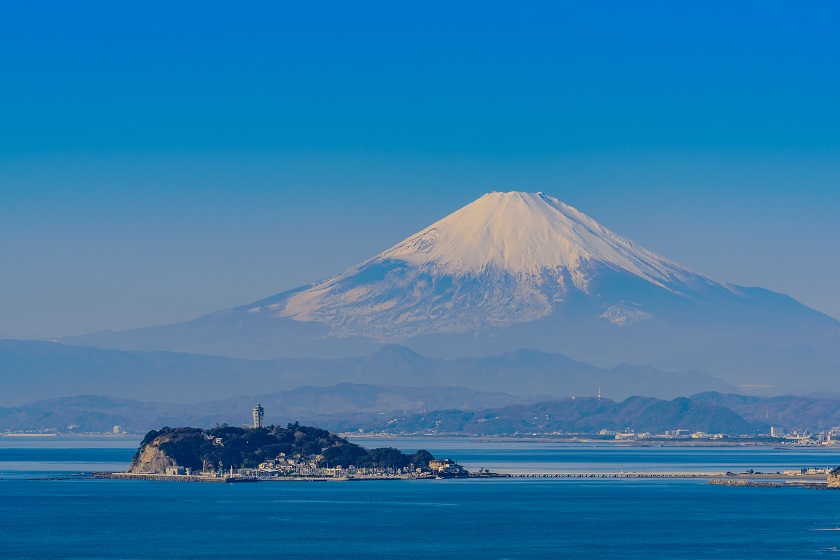 How to get to Kamakura using the JR Pass?
From Tokyo station, Kamakura can be directly reached in less than 1 hours on the JR Yokosuka line (bound for Zushi). Fully covered by the JR Pass and Green Seats are available if you have a Green (1st class) JR Pass.
Alternatively, coming from Shinjuku the JR Shonan-Shinjuku Line takes you from Shinjuku (JR) station to Kamakura in little less than one hour. Here too, Green seats are available.
When to visit Kamakura?
Kamakura makes for a fantastic visit year round but is especially beautiful during the Sakura and Momiji (autumn leaves) period.