Today we continue with the Volume 2 story of meeting local guides in Japan. The first can be found here: Huber: Meet Tomodachi Guides in Japan Vol.1. Huber is a Guide service that allows you to meet locals and explore Japan in a personal manner, not found elsewhere. Using the Japan Rail Pass and Huber combined, you can meet locals for all over Japan!
We didn't know each other at first, but we became best friends through TOMODACHI Guide!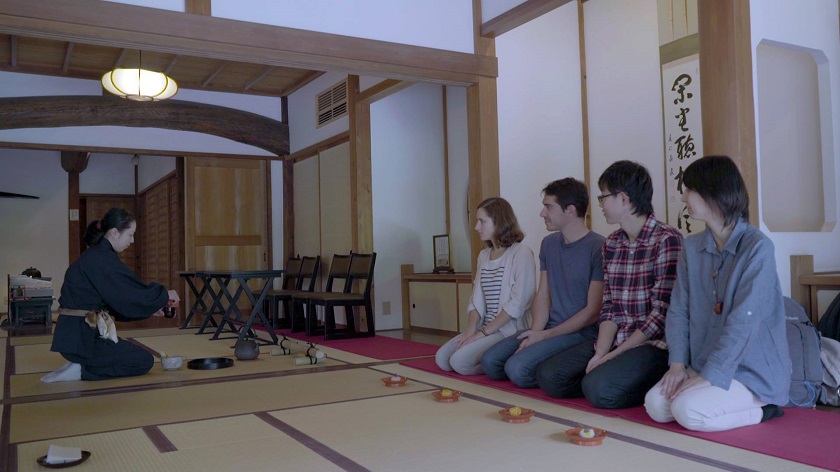 Guides' self-introduction
Yabe-san:
Hi! My name is Yabe, and I am in my 3rd year of university, and I love international exchanges! What drew me to becoming a guide for Huber, was that I am very interested in international exchanges and inbound visitors. I first learned about Huber while doing volunteer activities working with foreign tourists.
I looked at Huber's homepage carefully, and I felt that it would be interesting to be a private guide for tourists for a full day. Until now, I only did volunteer work, so the thought of being able to make money was one thing that attracted me to become a guide. As you earn more money, your motivation will rise as well! Eventually, I think that I would like to start my own inbound tourism company and that these experiences as a guide, will be valuable in the future.
Ishii-san:
Hello! My name is Ishii, but people call me Ishikyo!
I learned about Huber. in September of 2015. At the time, an upperclassman of mine in school was an acquaintance of the president of Huber. We met one-on-one in a cafe, where we talked about Huber., and I eventually thought to myself that I wanted to join! At the time as a university student, in 2016, I was planning on attending a 1-year exchange program in New Zealand, and when I came back in 2017, I would go on the Peace Boat, which is a cruise that would go around the globe. As I saw the different countries around the world, I thought to myself that Huber.'s TOMODACHI Guide's view of the world was very good, and I eventually started to actively participate as a guide!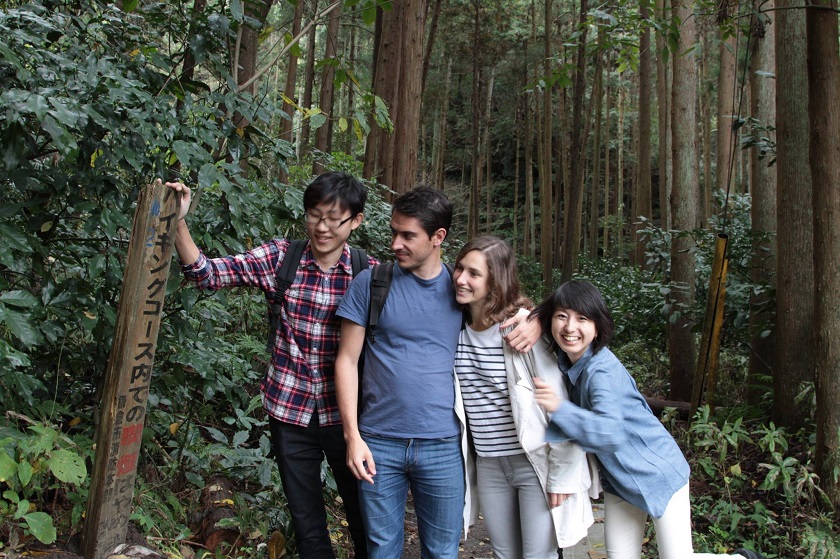 Their first meeting
Yabe-san:
We met for the first time on May 8th, 2018. The guests were a family of three from the Philippines. We were their guides for two days, going to Tsukiji, Hamarikyu Gardens, and Sky Tree for the first day, and on the second day, we went to Mt. Fuji. After being together for two days straight, helping each other while being guides, it's a given that we would get along well! Haha!
Ishii-san:
It was the time that I was a guide for the same guests for 4 days straight! The guests came as a family of 5, where the youngest was 5 years old, and the oldest was 60. The family consisted of 3 generations.
I picked them up on the first day, and on the second and third days as well. On the fourth day, I saw them off at the airport, we were together the whole time! Haha!
Yabe-san:
I was Ishikyo-san's support guide for the first 2 days. It was a fun and memorable time. The guests even said to me, "Come for the last two days too!". At the time, I would have loved to join them. However, I consulted with Ishii-san, and it was already decided that another person would be his support guide for the last two days. I contacted the other person and asked if I could join them. After talking, I ended up joining the group for the last day at my own personal expense! Haha! The last day was a special situation, where there were three guides in the group!
Ishii-san:
But in the end, it was a great help.
One of the guests said, "I want to shop in the center area of Shibuya!". In Shibuya, each of the guests explored the area freely while rolling their suitcases. There were a lot of suitcases to carry on the way to Narita airport, and it was pretty difficult, but with Yabe-san, there were three guides which was a big help.
I believe that it would have been a difficult situation to handle if Yabe-san was not there with us.
Ishii-san:
For me, the guests' second day at Disney, left the biggest impression! The reason why is that after guiding them at Disney, we saw them to their hotel in Shin-Okubo. While eating, Yabe-san and I talked about how it was a long day and how our 10-hour guiding was finally over, and how we worked hard that day. By the time we noticed the time, it was already 10 pm! Since my house is in Kamakura, I realized that it will be very late by the time I arrive home, or even that I might not be able to make the trains to go back home! Haha!
We decided, "Well if we have to pick up the guests at 8 am tomorrow morning, we might as well stay at a manga cafe in Shin-Okubo for the night!" and so we stayed in Shin-Okubo. Haha! At the time a part of me thought, "What in the world am I doing?". This was one experience as a guide where I put in a lot of effort and tried my hardest.
I am a big fan of surprises, so I made an album for the guests and gave it to them on the last day. The guests cried, and soon, we were crying together! I felt that it was this moment where the guests and also the guides became like family!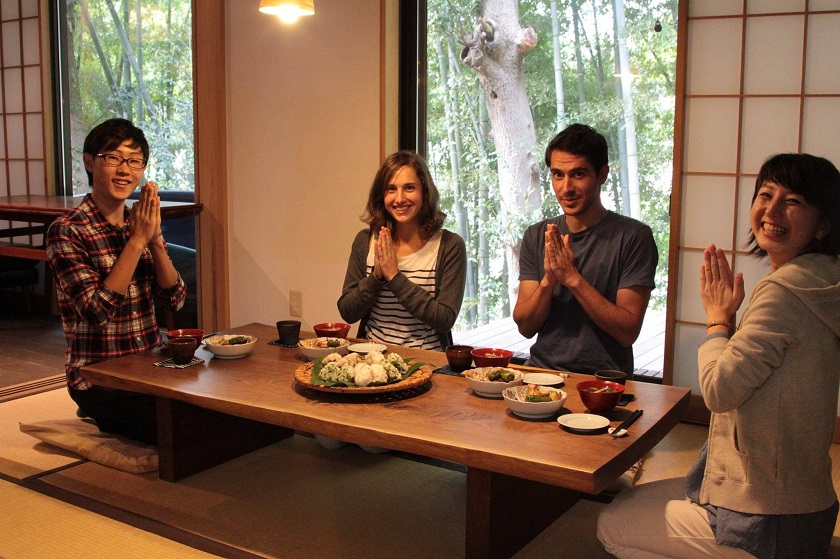 Huber. isn't just a place to make friends with people from all over the world, but also a place where you can make friends with other Japanese people!
One of Huber.'s appealing points is that you can make friends with people who will truly be a good friend, even a best friend! Thanks to the community, Huber. is a fascinating place where you can meet various people! If you ever feel lost or unsure, all you have to do is take the plunge and check the guide community!