Table of Contents:
History of Steam Trains in Japan
Steam Trains in Japan Today
Thomas the Tank Engine Steam Train
Can You Take a Steam Train with a JR Pass?
Japan's Railway Museums
When a country like Japan is famous for its high speed bullet trains, you know it's going to be a good place to go if you're interested in trains. But while Japan's shinkansen are a marvel of engineering and convenient for getting about, there's plenty more reasons why the country is such a great destination for trainspotters. A big one though is that you don't have to look too far to find vintage steam trains in Japan. Whether they're rolling along train tracks or on display in a museum, here's how you can see steam trains on your next Japan trip.
History of Steam Trains in Japan
Steam trains played an important role in Japan's modern development, right from when they were first introduced in 1872. The network quickly grew and soon enough there was a train network the spanned the country, which was nationalised in 1906. Japan even began to make its own steam locomotives, like the JNR Class D51. In 1969 the last steam train to be retired from regular operation was the Banetsu Monogatari. Nowadays, steam trains are only used for recreation purposes to show people what train travel was like before high speed rail.
Railfans who want to dig into the finer details of the types of locomotives used can usually find pages like this one that showcase the different locomotive types being used on a rail line. And if you're really interested in the nuts and bolts of these trains, you can see complete breakdowns of the locomotives and their cabs on the railway websites, like this one for the SL Gunma.
Steam Trains in Japan Today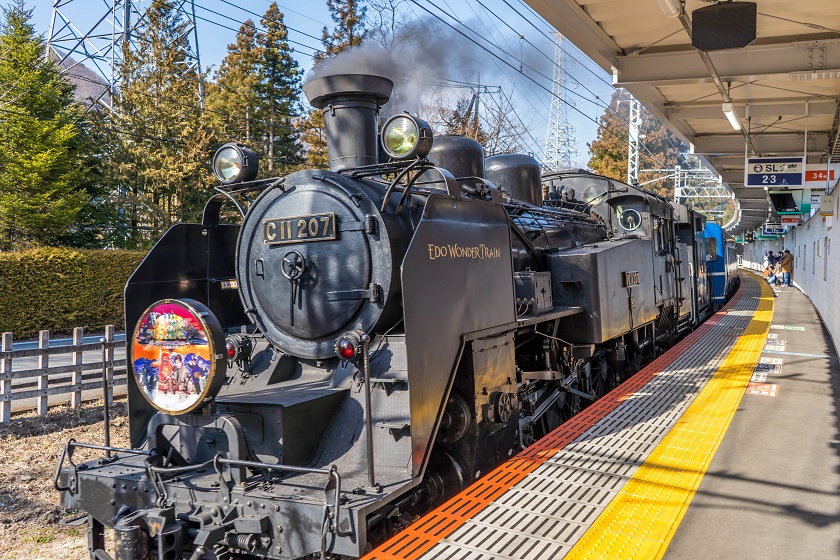 Despite their vintage status, there are indeed various steam trains that still find their ways to Japan's railroads. Steam trains in Japan are identified by an "SL" label, like the SL Fuyu-no-Shitsugen. There are at least active nine steam train lines in Japan, most of which are on Honshu, but Hokkaido also has several trains of its own. These trains generally run along more minor routes, allowing them to take you through stunning countryside scenery, which is especially captivating during spring and autumn.
While the trains have varied timetables and often only run seasonally and on weekends, one of the most active steam trains in Japan is the SL Express. Following the scenic Oigawa River, the SL Express operates more than 300 days a year. Journey lengths differ as well, with the 4-hour trip on the SL Ginga one of the longest.
Onboard the trains you'll be able to sit back and relax as enjoy your vintage surroundings and the Japanese countryside passing you by. Often passengers will also be served old fashioned ekiben railway lunch boxes on the journey. Steam trains also often come with specially converted cars to enhance the experience for guests. Some have converted cars into playrooms for children, while other cars have been turned into observation rooms with floor-to-ceiling windows so you can better see the scenery.
Thomas the Tank Engine Steam Train
Besides the regular vintage trains, you'll occasionally come across a special steam train in Japan. That's certainly the case with the awesome and realistic Thomas the Tank Engine train that operates on the Oigawa Railway. The train only operates during the summer and takes families to Thomas Land where there's even more Thomas the Tank Engine fun to be had.
Can You Take a Steam Train with a JR Pass?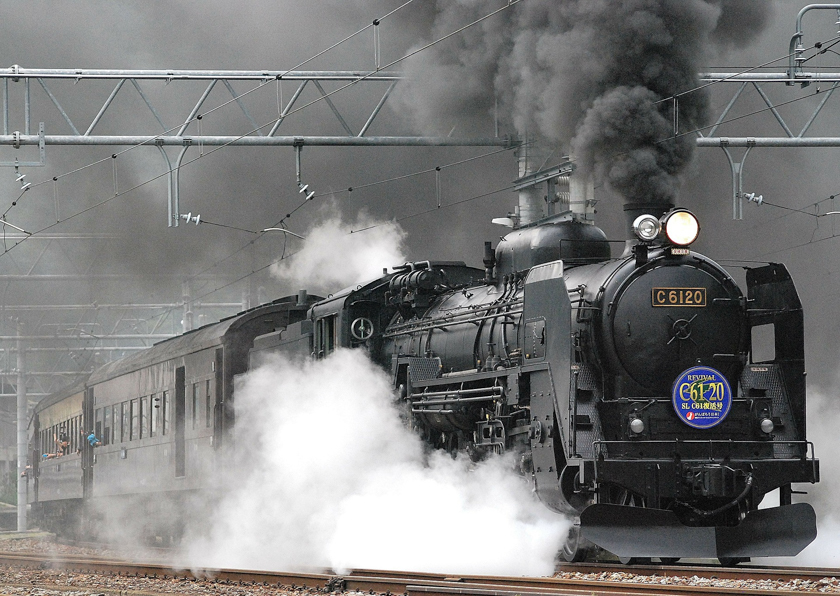 Because they're a special experience, you'd expect historic steam trains in Japan would require their own ticket. But that's not necessarily true, as many are actually run by rail companies part of the Japan Railway Group. That means with certain regional passes you don't need to buy a new ticket. You'll want to check that your pass is eligible for "Joyful Trains", as for instance the JR East Pass – Tohoku is.
Some steam trains that are part of the JR network include the:



SL Minakami


SL Yamaguchi


SL Fuyu-no-Shitsugen


SL Banetsu Monogatari


SL Ginga


SL Aizu-Tadami
Japan's Railway Museums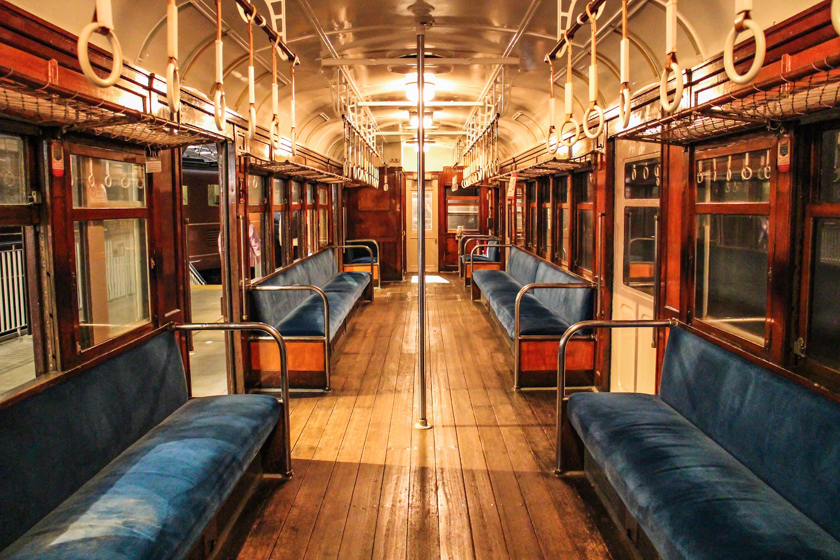 Although it may not be as much fun as going for a ride on one, you can also see steam trains at the various railway museums across Japan. Two of the most important railways museums in Japan are the Kyoto Railway Museum and the Saitama Railway Museum, the latter a short trip from Tokyo. At the Kyoto Railway Museum you'll see a whole lot of steam trains on display from the 19th and 20th century among its 53 trains in display. As for the Saitama Railway Museum, it also has a collection of locomotives that include steam engines and even simulators for teaching you how to operate a train.