Celebrating the 90th anniversary of Mickey Mouse, JR Kyushu will launch Disney's Mickey Mouse train this month. Featuring full Mickey Mouse livery on the outside and and special decorations on the inside. Called the "Go! Waku Waku Trip with Mickey" Shinkansen. (Waku Waku is the Japanese onomatopoeia for something exciting and conveys the feeling of your heart starting to beat a tick faster).
This is not the first themed train Shinkansen, there's also a Super Cute Hello Kitty Shinkansen.
On Board the Mickey Mouse Shinkansen.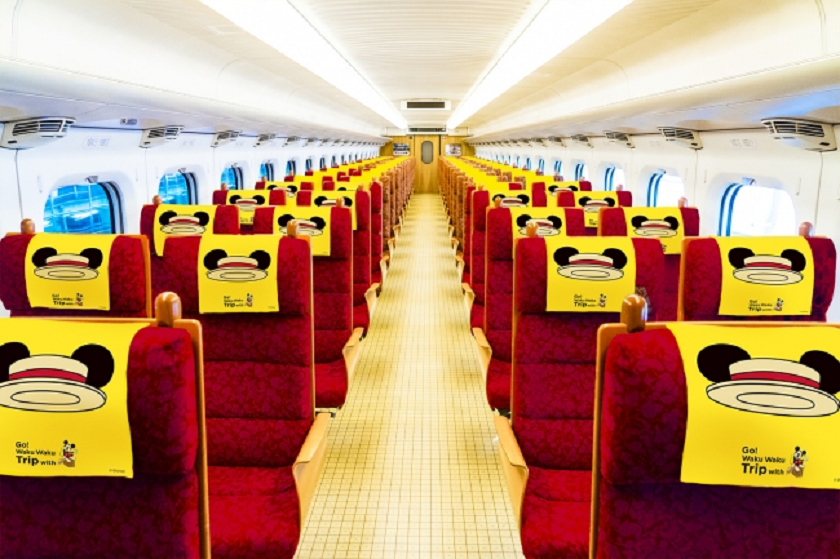 Each of the train's six cars is decorated with illustrations of mickey enjoying an exciting summer trip. Think of Mickey on a surfboard, eating watermelon and enjoying the sun. The seats have new covers which give each passenger a straw hat and Mickey Ears, all to have the most fun of rides.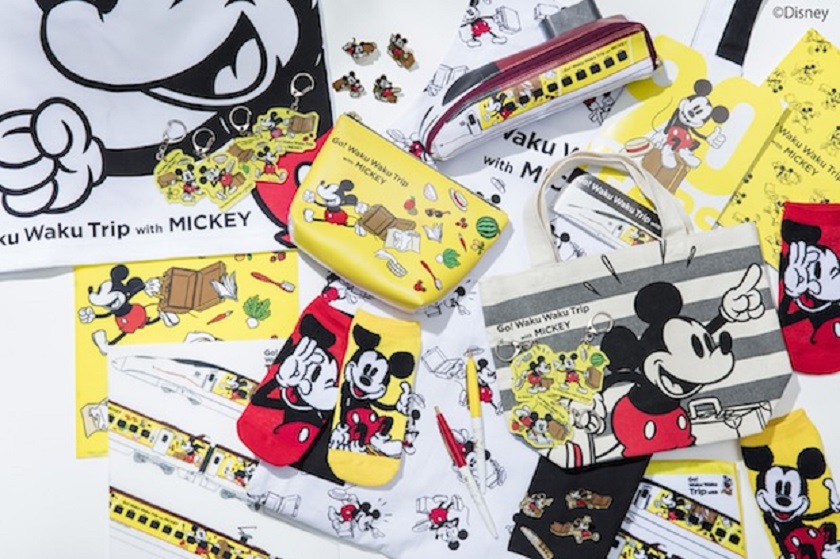 The commemorate the train different kinds of merchandise are sold on the train. These can also be purchased at stations like Fukuoka or Kagoshima, in case you do not get a chance to buy them on board.
The train will operate between Hakata (Fukuoka) Station and Kagoshima on the Kyushu Shinkansen line, stopping at Kamamoto city along other small stops on the route.
Can I use the JR Pass on Disney's Mickey Mouse train?
Yes, you can ride the Mickey Mouse Shinkansen for free with your Japan Rail Pass