For everything that visiting Japan has going for it, one little nagging thought is sure to pop up – isn't Japan expensive? When planning your trip and writing up a travel budget for Japan, it will become clear how easily that budget can spiral out of control. That is if you are budgeting for your Japan trip, which I sure hope you are. Having a Japan budget gives you a realistic idea of what traveling here is going to do to your wallet.
Thankfully, although Japan can be expensive, there are ways to reduce costs so that you can stick to a reasonable budget. After all, it would be a shame to miss a destination as fun and wonderful as Japan just because you were a little short on funds. To help make your money go further, here are some tips on budgeting for your Japan trip.
Cheap and Free Japan Activities
Activities can be a big drain on your wallet, from paying entrance fees to tour costs. Despite what they say, not all the best things in life are free. But that doesn't mean there aren't any cheap Japan activities or plenty of free things to do in Japan. By leveraging lots of affordable or free activities, you won't feel so bad about spending your hard-earned money on a few special ones.
That certainly goes for Japan's big cities, where just being there immediately opens up untold possibilities. Simply taking a walk through the city, exploring neighborhoods and people watching is a great start and doesn't cost a cent.
Then there are things like free walking tours, where all you pay is a tip based on what you think the tour was worth and what you can afford. This system means that these tour guides often work even harder to ensure you have a good time since that's reflected in the tips they receive. But it doesn't stop there, as there are also free events you can visit and enjoy, like manga and anime conventions in Japan with the massive Comiket being one.
Even visiting somewhere like Tokyo, it's possible to fill up your time there with totally free attractions. Whether it's visiting places like the intersection at Shibuya Station, walking through the Tsukiji Fish Market, or admiring the ancient Senso-ji Temple, all are major landmarks and completely free.
Leverage Public Transport and Rail Passes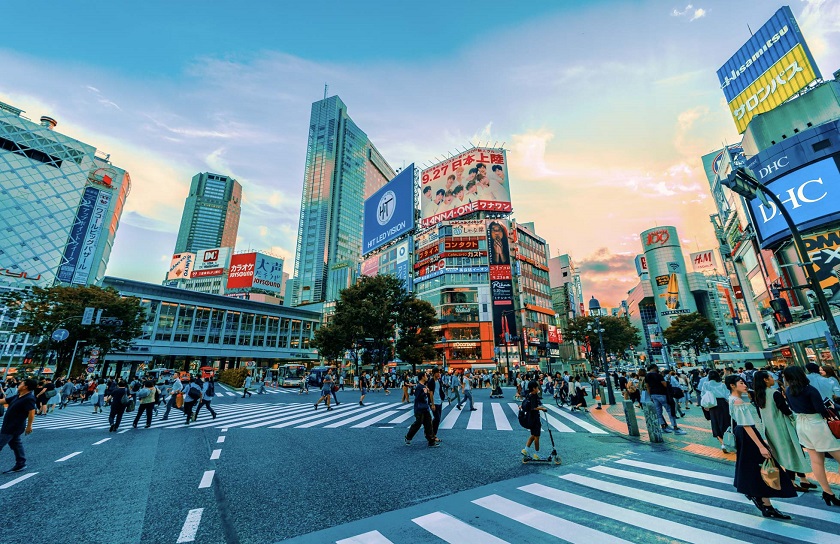 No matter where you go when traveling, public transport is typically the cheapest way to get around. It's that way by design. This doesn't just go for getting around a city like Tokyo or Kyoto, but also for traversing the Japanese countryside from city to city.
Planning your transport smartly can go a long way to cutting out unnecessary expenses. Work out an itinerary with as few trains, buses, flights as possible but also ensure you have a cheap and easy way of reaching them.
If you're planning to travel across a lot of Japan by train then a Japan Rail Pass may be the best option for you. Compare the cost of individual tickets, including day trips, to what's included with the rail pass. Besides the Shinkansen trains, they can also include added benefits like free travel on the Hiroshima-Miyajima ferry.
For those who only intend on visiting one or two specific regions of Japan, then you may want to instead consider regional passes. While they may not be quite as flexible as a Japan rail pass, they are cheaper and can be better value in the right circumstances.
The point is to determine the right approach for you or use what's included in a rail pass guide to plan out your visit and maximize its value.
Finding Cheap Eats in Japan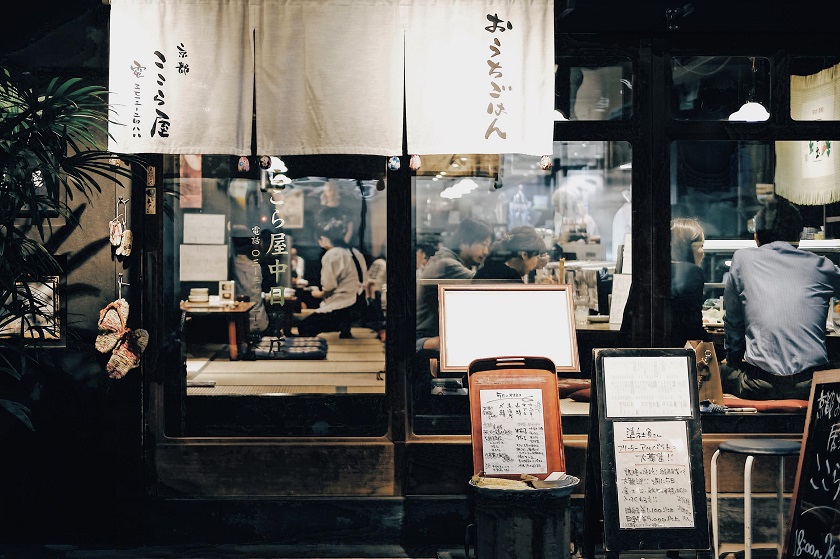 Food can be a big reason why people are excited to visit Japan. If you're already familiar with some Japanese dishes, the chance to explore more of Japanese cuisine can be quite tantalizing. But eating your way around Japan could be very costly. The country is home to plenty of Michelin-starred restaurants and fine dining options in places like Tokyo.
But that doesn't mean you can't find cheap eats too. From certain dishes to the places you find them, you can treat your taste buds without breaking the bank. For instance, there are certain dishes that you can normally find for the equivalent of just a few dollars, such as udon noodles, soba and Japanese curry rice.
However, another way to go is with night markets and enticing street food like yakitori chicken skewers, takoyaki deep-fried octopus balls, corn on the cob and crepes. It's no frills and absolutely delicious.
Perhaps the most unlikely option for westerners in Japan though is to eat food from convenience stores. It may not sound like a very authentic experience, but eating food at conbini, is both common in Japan and really affordable.
Found on most city blocks, convenience stores like 7/11 and FamilyMart offer plenty of cheap and tasty snacks to fill you up. Cheap eats here include onigiri – stuffed rice balls, instant ramen, bento boxes with rice and meat, and even karaage – Japanese fried chicken.
The Different Budget Accommodation Options

When people are looking to save money on travel, it's usually accommodation where they focus their attention. It tends to be one of the bigger expenses and one with a huge range in price. For Japan, if you approach accommodation as you would elsewhere, you may completely miss budget accommodation options and some really cheap places to stay.
How you go about finding affordable accommodation will depend on whether you're traveling solo, as a couple or in a group. For instance, while business-style hotels can be quite expensive for individuals, splitting that cost between a couple makes hotels a more inviting prospect. Solo travelers aren't left in the cold though, with hostels, guesthouses, and particularly capsule hotels/pod hotels, widely available.
The ultimate budget option though is to spend the night at an Internet café, where in Japan they actually rent out spaces that you can sleep in and often have facilities like showers. With the option to rent a space for just 12 hours, this is even more budget-friendly than capsule hotels or hostels.
Finally, location is often a factor that people under-appreciate when booking accommodation. While it is more convenient to stay in the heart of the action, staying somewhere further out might be cheaper. This tactic works best though if you have a cheap and simple way of getting about. Weigh up the cost of an all-day metro or bus pass versus the added cost of staying right in the center of Japan's cities to see if this is the right move.
Avoiding Travel in High Season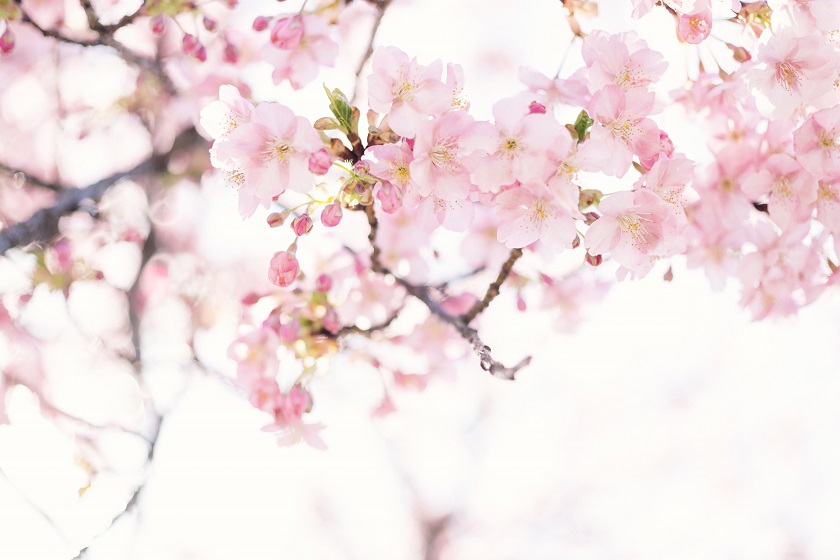 A golden rule when traveling on a budget somewhere is avoiding high season. Japan is no exception. Greater numbers of tourists mean less competitive pricing on flights and accommodation, with cheap fares and rooms quickly getting snapped up.
Whereas for other countries peak season is the summer, Japan's peaks tend follow major holidays and festivals like Golden Week, Bon and the cherry blossom season. If you do travel during one of these peak periods, book as early as possible. Prices are sure to creep up the longer you leave it. Instead look at December through March, excluding New Year's Day.
A final word
Armed with these tips and knowledge, hopefully, you'll be able to make your money go further on your next Japan trip. Visiting Japan can be expensive and there's nothing wrong with spending your money on the experience, but clearly, there are also ways to create a budget Japan trip too.