Superlative ramen restaurants are a dime a dozen in Japan. Standing out from the competition is difficult when there are so many great places around, each with their own modus operandi and signature bowl of noodles. One thing that makes No Name Ramen in Kyoto particularly memorable besides their ramen, though, is precisely the fact that it doesn't have a name.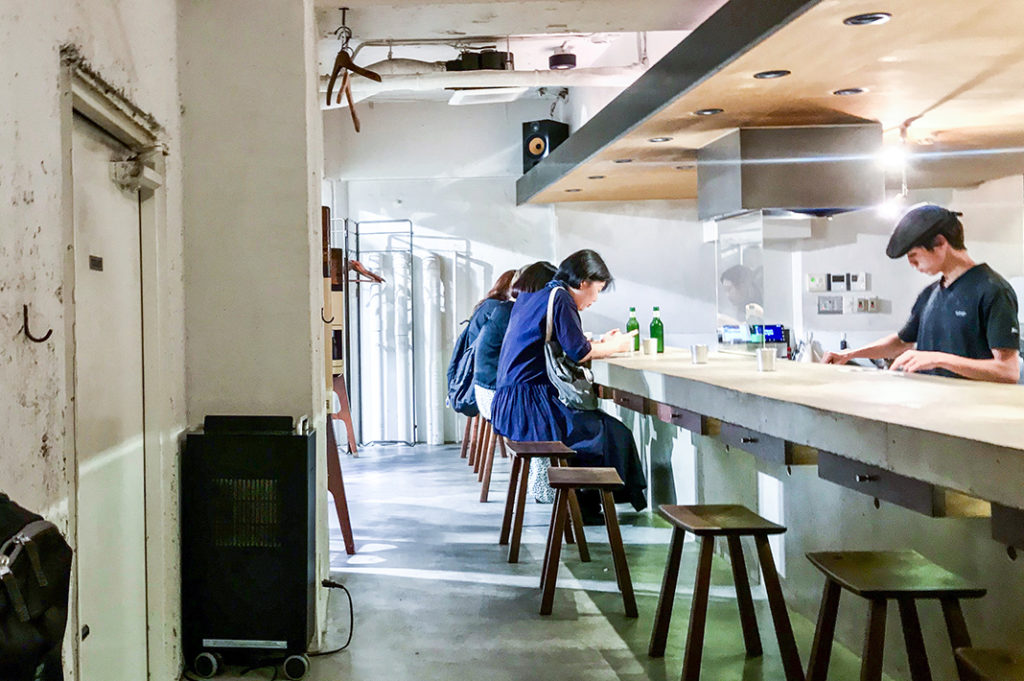 Stumbling on No Name Ramen is pretty difficult
You could argue that not having a name is in fact a name of sorts, but that would be quibbling. There's no signage at the entrance, and no indication that there's a ramen restaurant hidden behind the door down that particular staircase. Unless you are the particularly observant and adventurous sort, stumbling on No Name Ramen would be quite difficult: it's just one of those places you need to know about.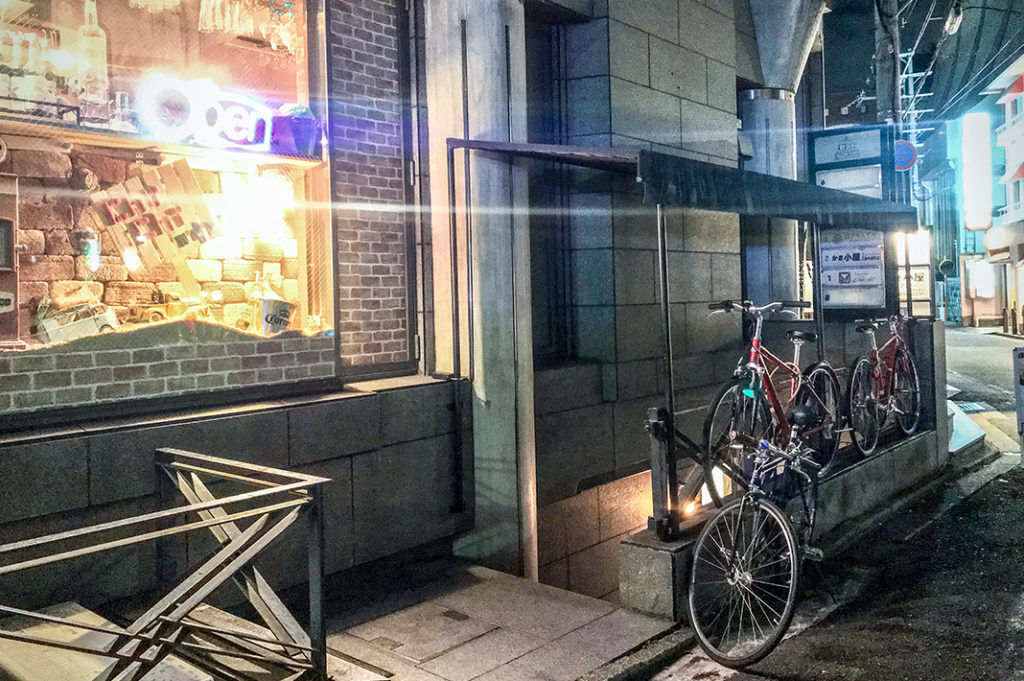 Fortunately, this is what the internet is for. While there isn't a signboard, it's marked in Google Maps if you search for it. Walk north of Sanjo Street along the canal on Kiyamachi Street. You'll see an unremarkable looking staircase leading into a building on your left as pictured above. The restaurant is located down the stairs. The vending machine is electronic and has options for ordering in English. So this restaurant might be hidden, but it's not all that inaccessible to the non-Japanese speaker.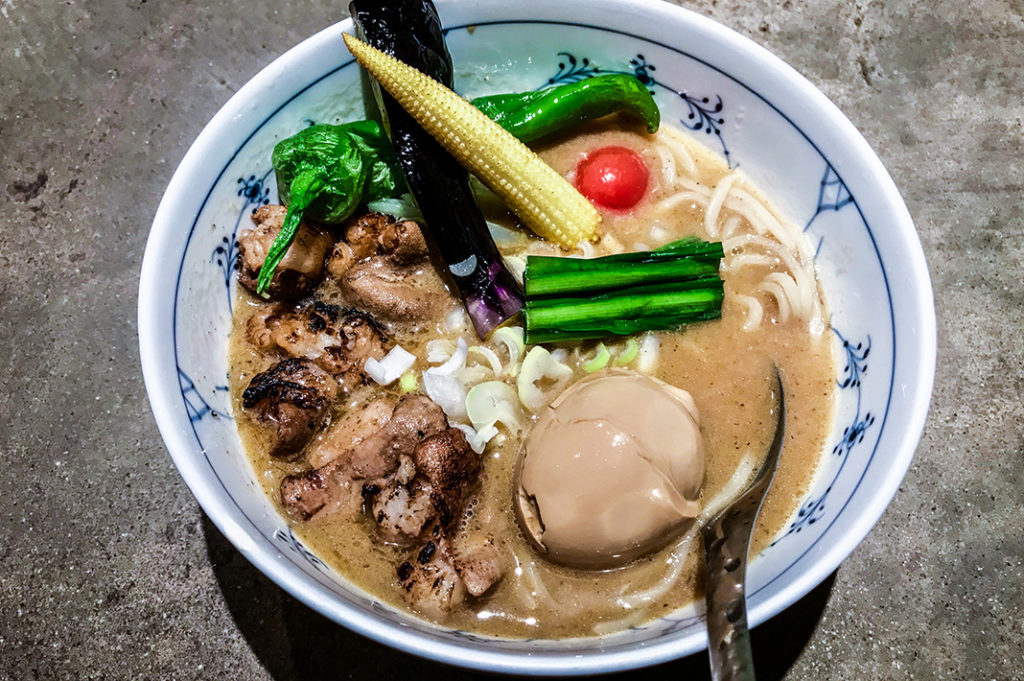 Vegetables make their ramen excellent
In many ways, the ramen here is my Platonic ideal. While most ramen is about the noodles and broth, I still like having vegetables during my meals—an element that's often missing from meat and fish-heavy ramen. So I love how seasonal vegetables are a highlight in No Name Ramen's bowls. You'll want to add them as extra toppings to your bowl.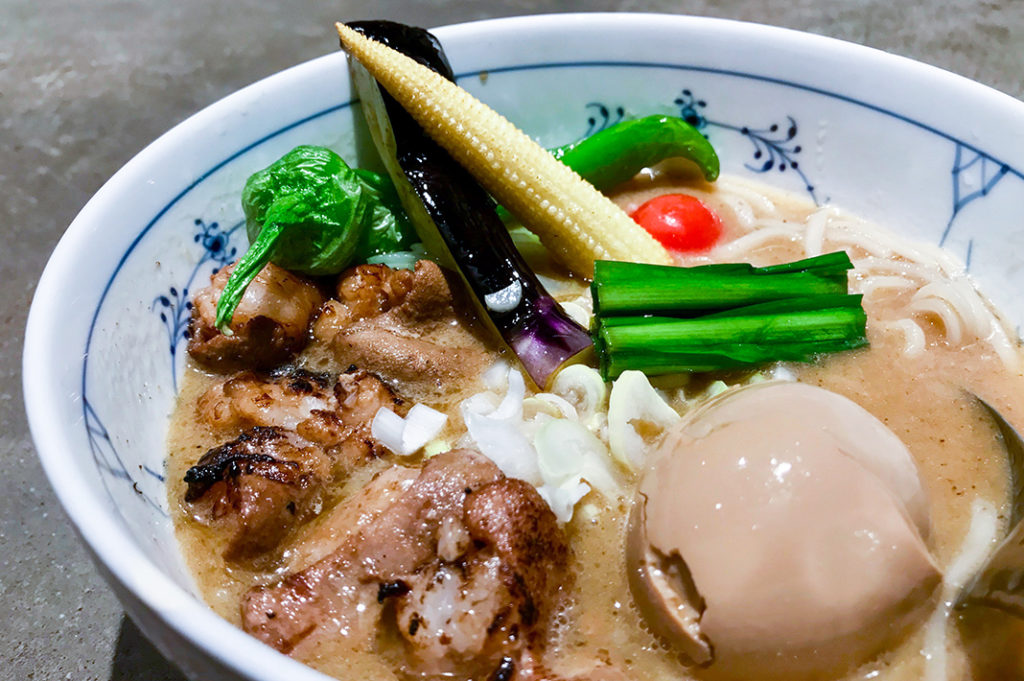 Even though other ramen restaurants might tempt me away from time to time, I keep going back to No Name Ramen for the vegetables. Depending on the season, you might have deliciously sweet grilled negi (Japanese leek) and cherry tomatoes, or juicy fried eggplant and shishito pepper. Who wouldn't love the bright dash of colour it adds to an otherwise brown meal?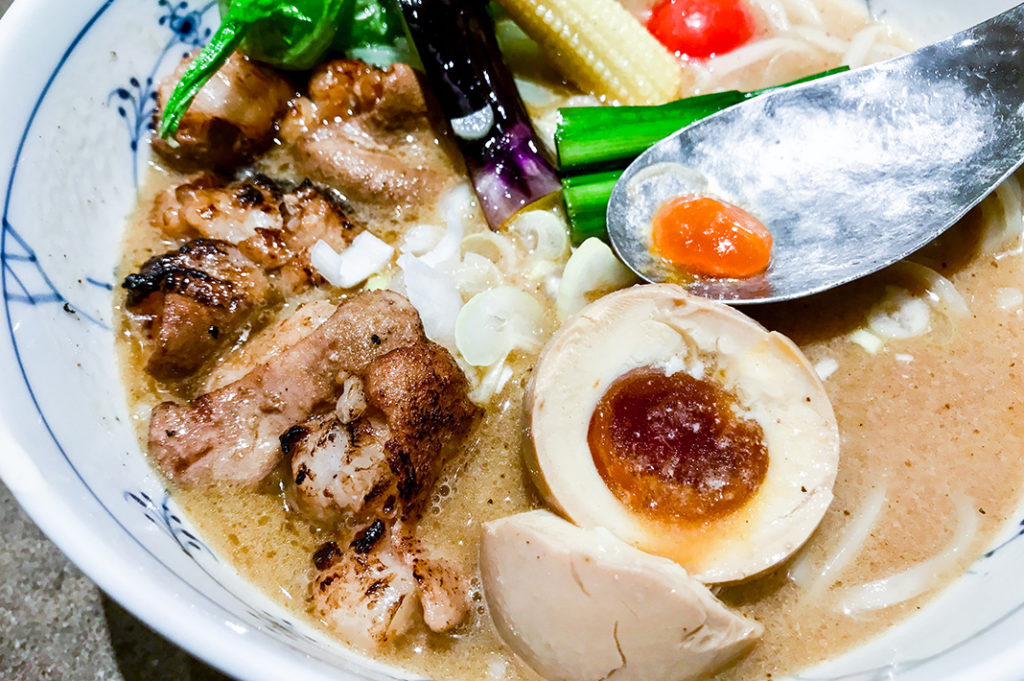 Perfect solo meals at No Name Ramen
At the vending machine, you'll have a choice of thick and thin broths, or a mix of the two. I tend to go for the middle ground, which has the richness and depth of the fattier bone-based soup without feeling like the blood running through arteries will turn to sludge. It tastes like the essence of chicken squared, with additional umami from bones and fish and fat.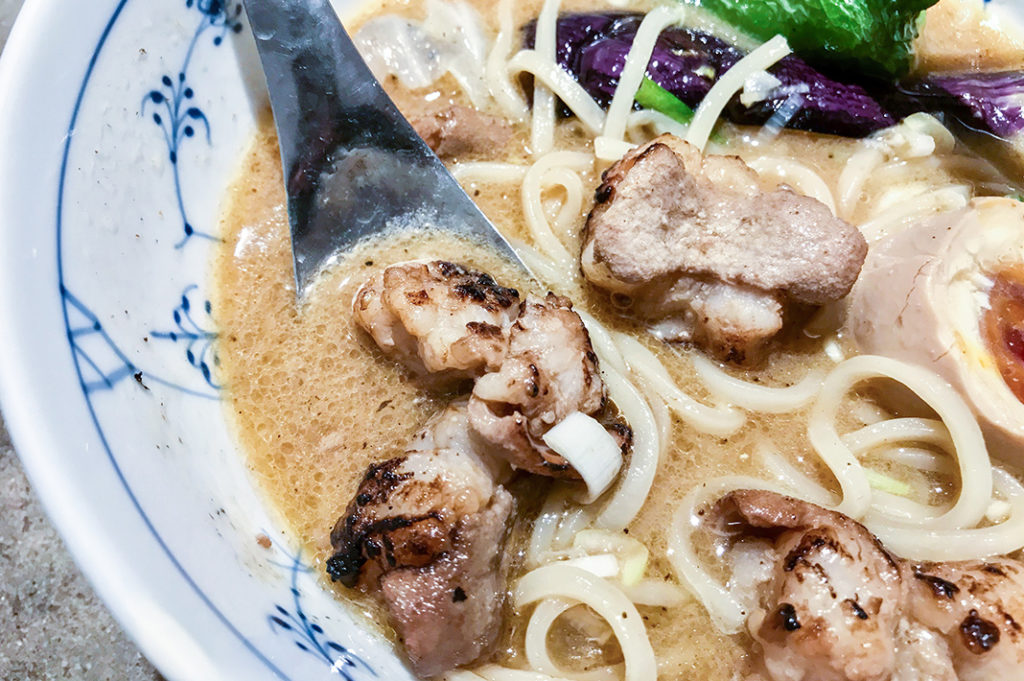 Chashu (grilled, braised pork) is the standard topping for ramen bowls. You could eat this and walk away a happy camper. But if you're so inclined, the beef motsu (offal) is what I'd recommend going for. I tend to go for extras; it's just that good. Each piece of offal arrives beautifully charred and blistered on the outside, exploding with fat and flavour. If you love motsu, there is no better topping for your ramen.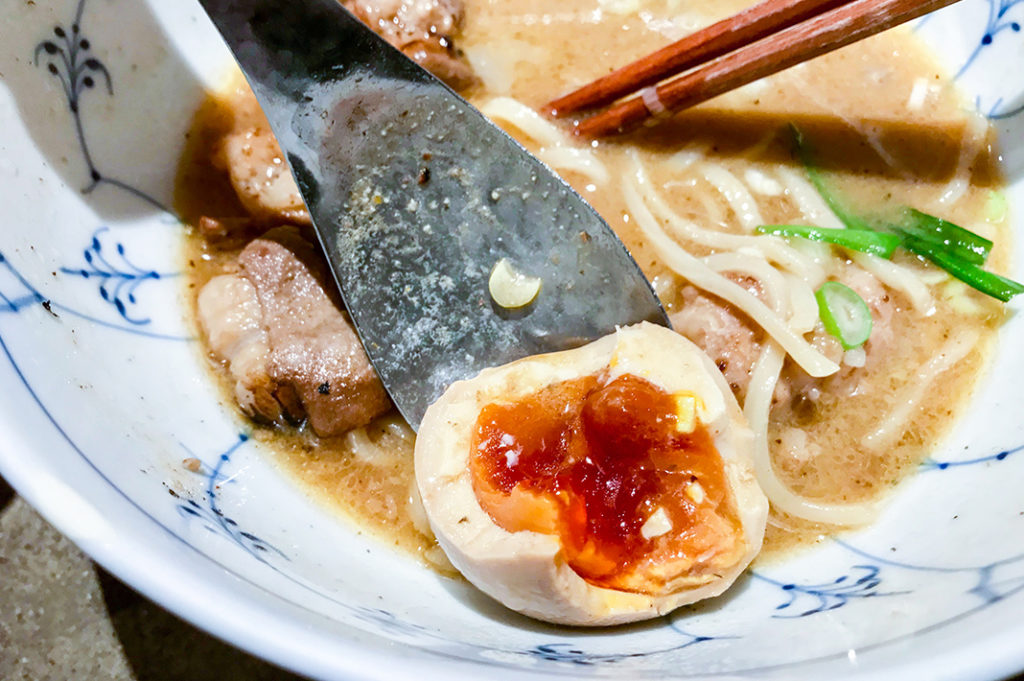 How to get here
Name: No Name Ramen
Address: B1, CEO Kiyamachi Building, 534-31, Ebisu-cho, Nakagyo-ku, Kyoto
Open: Mon – Fri: 11:30am–3:00pm, 6:00pm~10:00pm Sat – Sun, public holidays: 11:30am–3:00pm (L.O. 2:50pm) 6:00pm~9:00pm (L.O.8:50pm)
Website: http://www.takakura-nijo.jp/shop/
This article was first published by Japan Journeys. Check Japan Journeys for deeper and unique insights into visiting Japan, including wellness, travel, cuisine and more. Follow on Instagram @japanjourneys.jp, and on Facebook at this link!