What is affiliate marketing?
Are you a travel agent, influencer, blogger or big time travel industry mover and shaker suffering from a serious case of wanderlust? We hope you are safe and sound while practicing social distancing but what is a travel-lover to do in this flight-grounded world?
Unfortunately, we can't solve your case of travel-angst but we can give you something to do while waiting for your next flight to depart. With some extra time on your hands, now is the ideal time to invest in diversifying and bolstering the revenue streams that your online content can provide. One of the best ways to do that is by creating engaging content with affiliate links.
JR pass has an affiliate program for those who love to travel and today we are here to answer your top questions about the program.
What is affiliate marketing?
Affiliate marketing is best described as a win-win situation. While you have a loyal audience who needs travel services and products, we are ready and able to provide those for your readers' big trips. When you share a link to our products and services with your audience and a purchase is made through that link, you will earn commission for the sale.
How does your affiliate program work?
Once you sign up, you will be given access to your own, super slick, affiliate platform. This platform allows you to do two things:
First, it allows you to access your affiliate tracking links. What is an affiliate link? Well, a tracking link is your own unique url which you use on your website, social media and newsletters to share our products with your audience. When a reader clicks on this link and buys a product, we are able to track and attribute that purchase to you so that we can pay you commission for the purchase.
Second, your affiliate platform allows you to track your clicks and conversions (i.e., sales & commissions) in real-time. Each time one of your readers clicks on your tracking link and buys a product, you will see that purchase and the amount of commission you have earned by logging into your platform.
Who is this program best for?
Our affiliate program is for anyone who has an online audience with an interest in travel. So, if you are blogger, influencer, travel agent or mass media distributer, please email our Affiliate Marketing Manager at [email protected] or go ahead and sign up.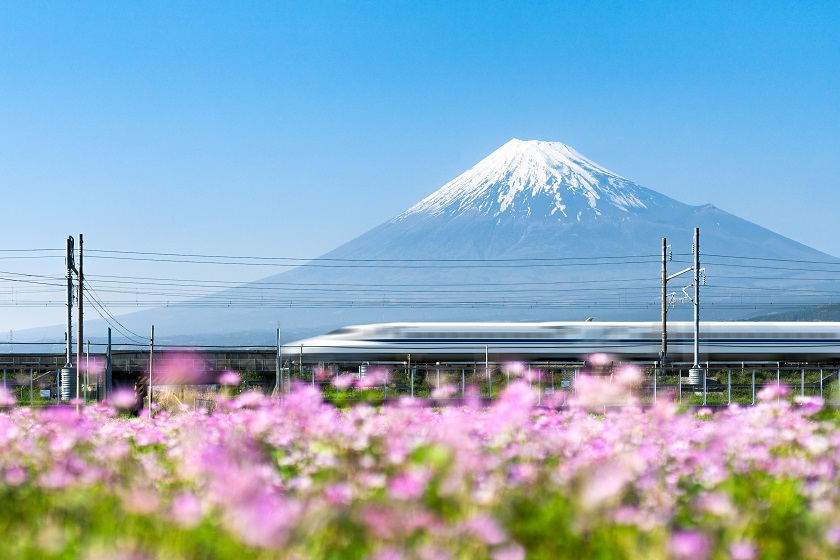 What products are a part of your affiliate program?
We have four products which you can earn commission on.
The Japan Rail Pass: The Japan Rail Pass is a pass for overseas visitors which provides unlimited travel on the entire national JR network, including bullet trains.
Regional Passes: Regional passes provide unlimited travel within a given area or route for a fraction of the cost of a Japan Rail Pass. Regional Passes offer excellent value for money.
Pocket Wifi: Our Pocket WiFi allows visitors to stay connected to the internet during their adventures in Japan.
Airport Meet & Greet Service: Our unique Airport Meet & Greet services gives visitors a stress-free start to their time in Japan. A travel specialist will be waiting at arrivals to help ease guests through travel logistics.
How much will I get paid?
As one of the top paying travel affiliate programs, we have commission rates of up to 10% and an average cart value of over £700. How much you will earn is largely dependent on the content you publish and your readership. We want you to be successful and be paid for your hard work so we have optimised this program in several ways to ensure the best chance of affiliate success. For example, we don't have "leaks" and we have an easy check-out process which ensures high conversion rates.
I have a global audience, is this program right for me?
One of the top reasons affiliates choose us is because we offer fast and cost-effective shipping methods globally. In addition, our website can be viewed in 11 languages and we take payments in 9 currencies. This means that we are an ideal affiliate program for partners who have international audiences.
Why should I choose your program instead of someone else's?
We appreciate that you have choices and one of those is which affiliate marketing program to sign up to. The best affiliate programs pay well, have exciting products and are easy to implement. We've designed that program for you. Here are some of the detailed reasons our affiliates choose us:
Our program is one of the top-paying travel affiliate programs available.
We pay monthly, via Transferwise, who has one of the fastest transfer times.
You have access to real-time conversions and analytics via your Affiliate Platform.
We ship globally and take payments in 9 different currencies.
You will have access to help from our dedicated Program Manager.
Is this a good program for beginners?
Setting up affiliate links from our program is extremely easy and with help from our dedicated Program Manager, our program couldn't be better for those new to affiliate marketing. If you need some help getting started, just email Meghan at [email protected] and she will provide you with detailed instructions. Within 15 minutes you could have your first link live!
How do I know my readers will be well-served by JR Pass?
We have been in business for over 10 years and are the original online provider of Japan Rail passes. We also pride ourselves on being the most customer-focused. We know that a trip to Japan is often a customer's trip of a lifetime and aim to provide fast, friendly and reliable service. Just take a look at some of our reviews.
How do I sign up or get more information?
It's simple! You can sign up and within 24 hours your account will be reviewed and approved. If you have any questions, you can read more about our affiliate program or email our Affiliate Manager, Meghan, at [email protected]. She loves receiving questions from affiliates so go ahead and make her day!
You can also follow us on Facebook and Instagram where we regularly post information.