Visiting Japan for the first time? The rail system can seem doubting at first. Here are 5 mistakes you can avoid, so you can have the best trip possible using the Japan Rail Pass.
1.) Don't get confused in how the usage period of the JR Pass is counted.
Look at the calendar and for instance, have a travel plan from March 3rd to 10th. You may count the difference of 7 days and think: I can use the JR Pass for this entire period. While in fact, March 3 would be counted as a full day for the JR Pass and thus the period March 3 to 10 is 8 days! Counting like this could leave you stranded on your last day without a JR Pass!
Do count your itinerary in days.
Like this:
Day 1: I will visit Tokyo, take the train from the airport and go for dinner with Mr. Takeshi.
Day 2: Wake up early, visit Tsukiji fish market, see Ginza, lunch at Tokyo station etc.
Day 3 …
Day 7: < End of JR Pass>
This way you know exactly what you have on each day and can't make mistakes with the length of your JR Pass.
2.) Don't just throw the rail pass around or put it in a random pocket.
Just like any other train ticket in Japan, the JR Pass can't be reissued if lost or stolen. Make sure you keep it safe. It is your passport to travel around Japan, you don't want to lose it.
Do keep it in one place that is secure but easy to access.
You will need to show the pass when entering/exiting the station and when reserving tickets. Make sure you can grab it easily and then put it back. Think of a dedicated pocket in your backpack or jacket. Keeping it in a Passport wallet is also a good idea.
3.) Don't just use it for local travel only.
The JR Pass is valid nationwide and just using it only for local travel does not make sense for multiple reasons. For one is that local travel simply does not cost a lot compared to cross-country travel on the Shinkansen.
Do use the rail pass for both intercity travel and local travel.
Intercity city travel is where the big savings are at! For instance, an average ride around Tokyo will cost around ¥ 200 while a one way Tokyo – Osaka costs approx. ¥ 14,450. It's easy to see where the JR Pass is best used. That said, the JR Pass is super convenient for local travel.
4.) Don't over plan.
We've all been there, remember the first time you visited a all you can eat restaurant and totally ate too much? The JR Pass is kind of like that, you get unlimited travel and can visit as many cities as you like. Now imagine yourself looking over a map of Japan and you have 5 days to travel, think I want to visit Tokyo, Kyoto, Osaka, Hiroshima, Kanazawa, Nagano, Kyushu … oh and a day trip to Sapporo! You could try it, of course that's not going to turn out well :)
Do plan ahead and balance your travel days.
There's no need to rush. You don't need to travel every day on the train to make good use of the Japan Rail Pass. For instance, a return Tokyo – Kyoto using the Shinkansen is about the same price as the 7 day JR Pass, some of our customers do this in 1 day! Another example, a return Tokyo – Sapporo by rail costs ¥ 53.640, that's already ¥ 7,250 more than the price of a 14 day JR Pass. In two days you could already be making savings with your pass.
As a rule of thumb: I plan at least 2 nights in the same area before traveling on. This way there's enough time to enjoy each place, get a feel for the local atmosphere and don't spend all day on the train, unless you are a train-buff. Talking about train-buffs, our in-house expert Daniel-san is one of those and you can ask him personally anything about the JR Pass or rail travel in Japan on our Forums.
5.) Don't try to cheat the system.
It kinda goes without saying but absolutely do not try to cheat, game or fraud the system. JR knows very well what they're doing. In recent months, multiple people have been arrested for using a forged pass, such as this Australian women.. At best you get a huge fine, at worst you get jail time and be barred from entering Japan ever again.
Do Enjoy your trip and travel about Japan.
The rail system is the best in the world and safety standards are top notch everywhere. You'll have the best trip of your life, just don't do anything stupid :)
Ready to go and explore Japan? Get your Japan Rail Pass here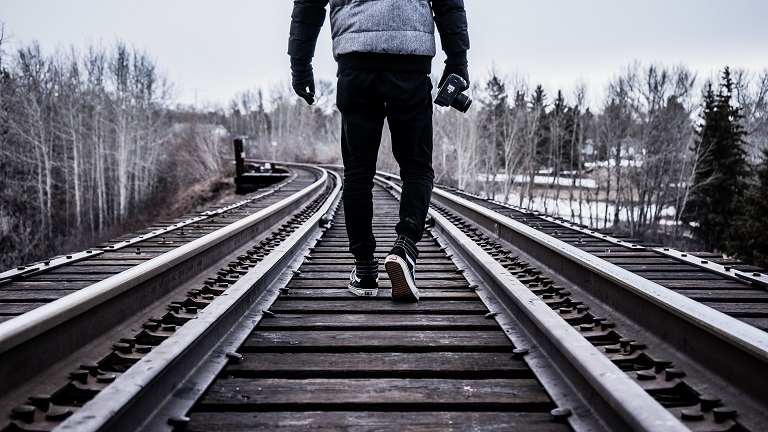 Also, don't walk on the railroads!